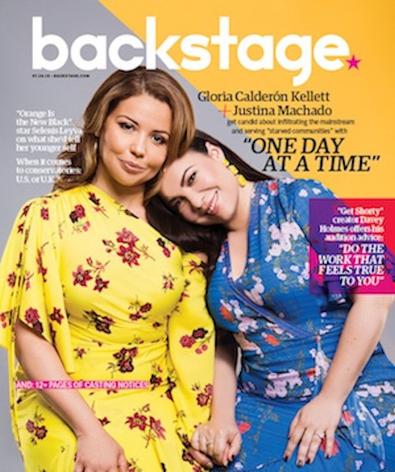 In late June, the writers behind Netflix's "One Day at a Time" found themselves at the forefront of a political mobilization. In the face of atrocities on the U.S.-Mexican border, the series' showrunner, Gloria Calderón Kellett, teamed up with fellow female-led, Latinx-centric show "Vida" to publicly demand an end to the separation of immigrant families. Within a week, 75 additional writers' rooms across 21 cable and streaming networks had joined the #OneVidaAtATime movement. It was a show of solidarity from a series that's made it a point (and succeeded) to pull Latinx stories into the mainstream.
A contemporary take on Norman Lear's classic series of the same name, "One Day at a Time" 's premise of a single mother of two—played by the peerless Justina Machado—remains intact. But it was Lear who decided to revive the property with a Hispanic family at its center, and he chose Calderón Kellett and Mike Royce ("Everybody Loves Raymond") to helm it. In turn, the duo nailed down a stellar cast that includes Machado as Penelope, the series' anchor, with Rita Moreno as her melodramatic live-in mother, Lydia; Todd Grinnell as their building superintendent, Schneider; and Isabella Gomez and Marcel Ruiz as the kids, Elena and Alex. (Gloria Estefan, who sings the show's theme song, will also guest star on the upcoming third season.)
Much like its first incarnation, the show's radical storytelling addresses some of our culture's most sensitive touchpoints with grace, empathy, and Moreno's fabulous comedic timing. It's what a revival about a working-class American family should look like. In one episode, Army veteran Penelope goes off the meds she takes for her PTSD and falls into a severe depression. In another, Lydia—a Cuban immigrant—admits she doesn't vote, and a Season 2 throughline develops around her gaining U.S. citizenship. Elena comes to terms with the fact that she's gay and delivers a rousing monologue at the start of Season 2 to the father who rejects her. Alex punches a racist classmate in the face after he tells him to "go back to Mexico."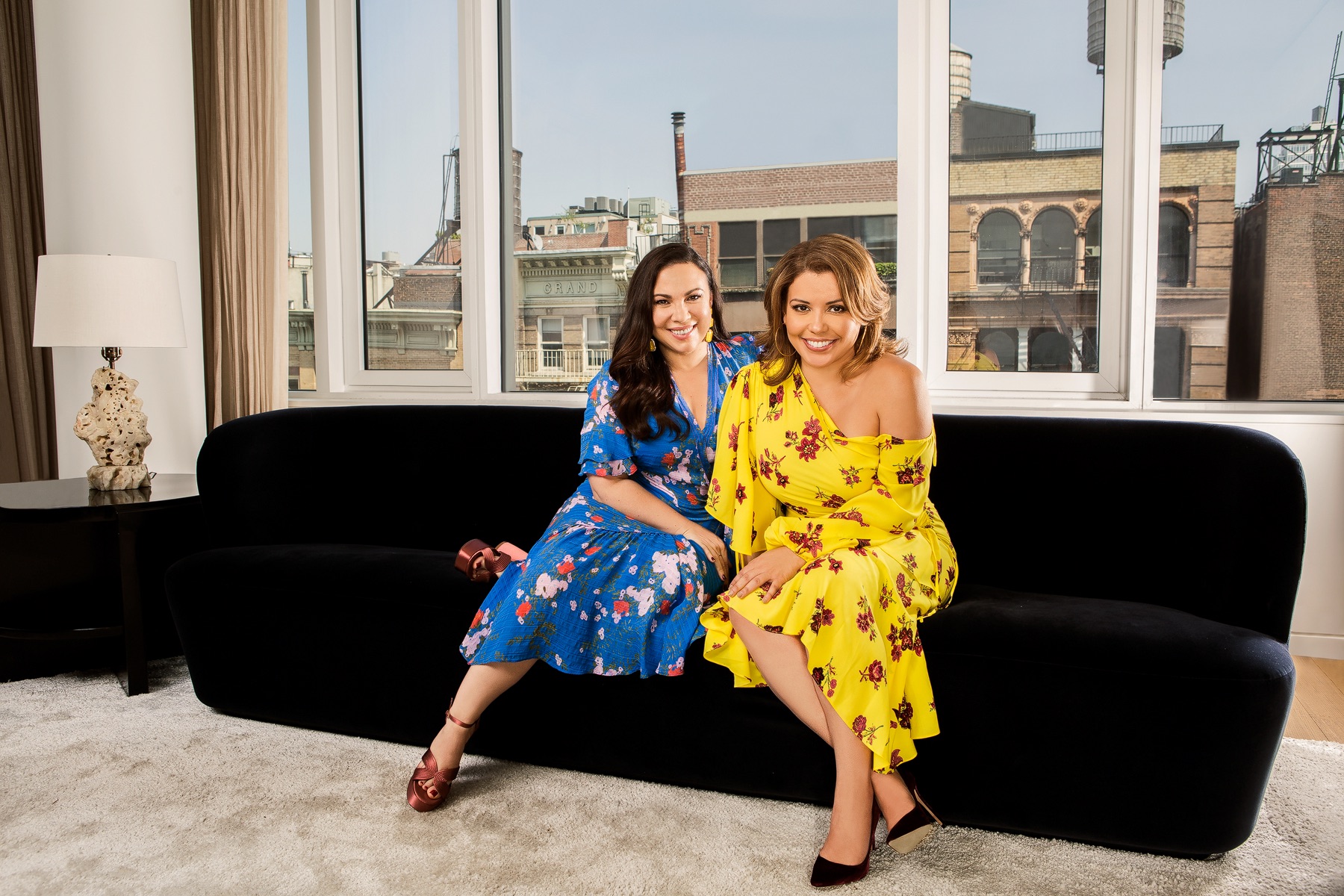 "Multicam sitcom [acting] is difficult," says Calderón Kellett. "I think that because people see it on Disney Channel and Nickelodeon, [they think] it's an easy thing. It's not, it's very difficult to be able to be grounded in your joke time, to not make something cartoony, to make it seem as though this is the way these people actually talk, but it happens to be funny. And then to go to very, very dramatic places, and to be able to do that back and forth in a 30-minute span."
Two seasons in—and in the midst of filming a third through September—"One Day at a Time" feels like a series of dramatic character studies offset by the push and pull of classic sitcom tension. Very Special Episodes they are not, but the show still manages to zero in on specificity without sacrificing plot.
The combination of quality writing and emotional range has Machado feeling like she's hit the jackpot. In a business where most roles for Latina actors are still reduced to maid, cop, and sexpot stereotypes, Penelope is a delightful departure. "[She's] somebody who has different levels, who's flawed, who's a human being, who is layered, who is compassionate, who's fierce, who also suffers from depression.... Just to be able to be funny and sad and vulnerable and to do everything that I know how to do—that's why it's the perfect acting cocktail."
Calderón Kellett and Machado sit side by side in a Manhattan loft, having just changed out of complementing bright floral dresses the showrunner picked out. In speaking about "One Day at a Time," they feed off each other's energy and excitement at having the opportunity to work on such a meaningful show at such a crucial time—and in front of a live audience. Calderón Kellett has called Machado one of the best actors of her generation, and Machado praises her showrunner's ability to transcend the role of boss and graduate to collaborator.
"I never looked at a showrunner before as anything but my boss until I started working with Gloria and Mike," Machado says. "That's just it. No matter how great or nice they were.... But this show, we work together. And I think that's the only way, and this is the way it's always going to be for me from now on."
"I've really tried to write [Penelope] through my personal lens," adds Calderón Kellett, "but then Justina takes it and she molds that as well, and so I feel like together we make this creation of this fully formed person. That partnership is unique because I think there are a lot of showrunners who are not interested in the actor's journey, to a detriment. I think that that leads, especially with women [onscreen], to characters that are not fully fleshed out. And when you're talking about a starved community, which is women, which is veterans, which is the LGBTQ—"
"Which is women of color," Machado chimes in.
"You can't afford to do that. You want to, you need to show the stories of these underrepresented people. So to be able to have partners to do that with, to make sure that we are being honest and we are pushing the ball forward for a community to lift them up, that's the goal.
"I look to my actors to be honest with me," Calderón Kellett continues. "I look to my actors to tell me if something is feeling inorganic. And then I look to them also to trust me sometimes. Sometimes I've gotta trust her and sometimes [she's] gotta trust me…. And that takes a minute. We feel very fortunate. That's what's so beautiful, too, about being in our third season."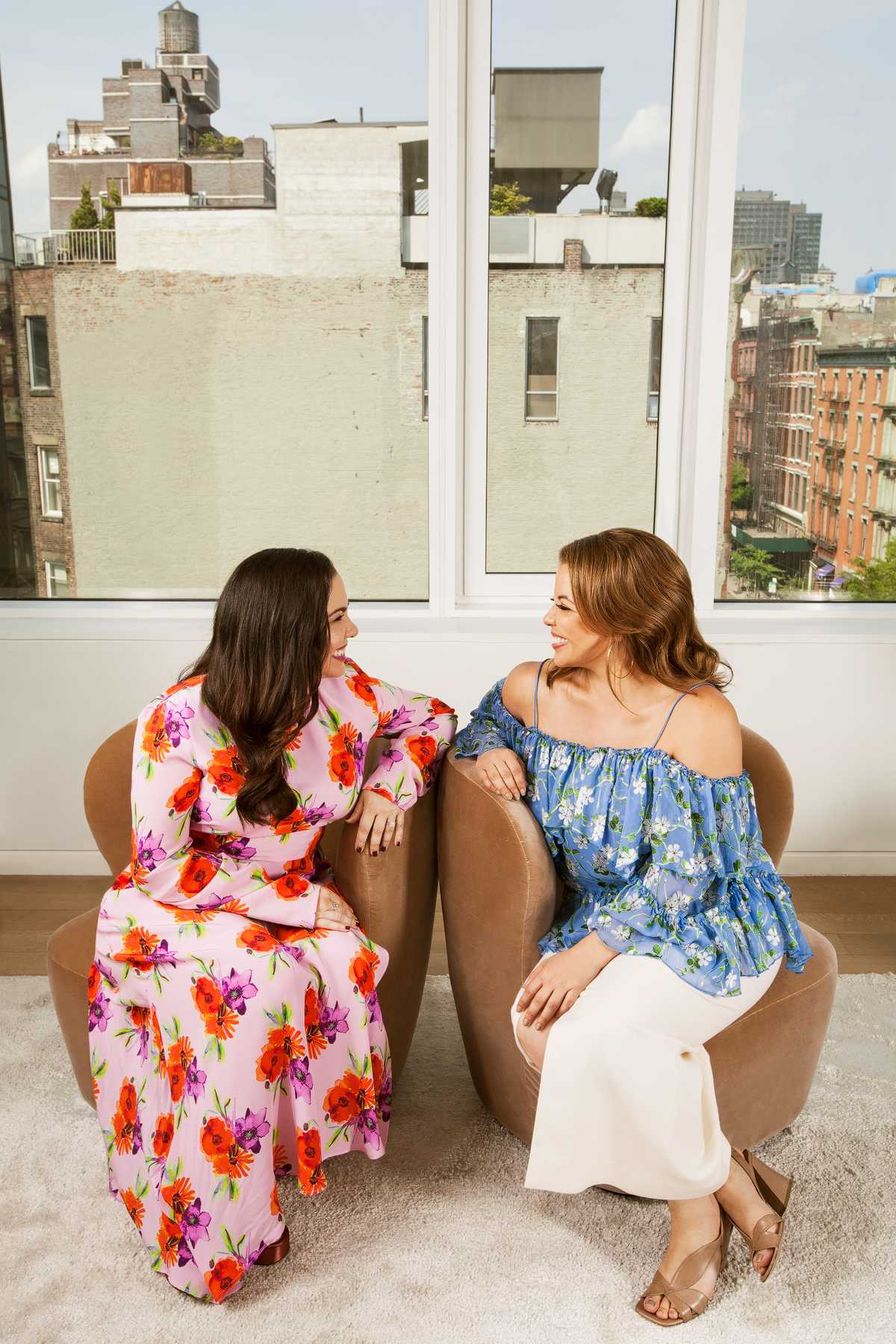 Latinx involvement in TV both on- and offscreen was rare when Machado and Calderón Kellett were in the early days of their careers. Even then, Machado never took jobs that sacrificed her integrity. "I never went in on anything I didn't want to go in on," she says. "I grew up with no stability, so it didn't matter to me. I was like, 'On to the next!' "
Calderón Kellett was in her 20s when her first job in a writers' room ended in cancellation after a single season. Soon thereafter, she had the opportunity to write for what would be the first television series to star a Mexican American actor, and the first successful Latino-centric comedy since "Chico and the Man" premiered in 1974. She still turned down George Lopez's eponymous show (and took a pay cut) for a spot on "How I Met Your Mother." "There were writers that I knew that got stuck in writing one thing. I figured the way to infiltrate this [business] is to break through on a mainstream show [like 'HIMYM']," she remembers. "I thought, I'll have made it when I can write Latino stories and they'll let me write other things, too. Having said that, though, there's nothing I will create that won't have Latinos in it, ever."
In the months between wrapping and dropping Season 2 and the show's renewal, Calderón Kellett researched other Latinx-led shows and found few survived beyond their sophomore slumps, making "One Day at a Time" 's Season 3 even more monumental. Prior to the official renewal announcement, Calderón Kellett took to Twitter and encouraged people to watch
at least four episodes. Several news outlets, including Deadline, the Hollywood Reporter, and Variety, picked up the tweet. Lear said he'd never seen anything like that sort of support for a series in his 95 years.
"And the tweet that you wrote about how many women we have [on our staff], how many people of color," Machado says to Calderón Kellett, "I think that was retweeted over, like, 10,000 times." (It had been retweeted over 16,000 times at the time of publication.)
It's a groundswell of support for the series, which has been named on many critics' favorites lists with overwhelming praise for its unwavering look at the Hispanic-American experience, its ability to make that experience universal, and the performances the cast delivers. For Calderón Kellett, it's the truest manifestation of what she'd always had her sights set on doing: working to be the boss of a kick-ass show. "I think," she says, "I learned that I'm much more powerful than I had thought."
---
Changing Tides
Latinx presence on television is slowly becoming more prevalent, and Justina Machado is feeling the shift. In an interview for Sirius radio, she was asked if it bothered her that she was seen as "mainstream." "I'm like, 'I don't really understand the question,' " she recalls. "[The host was] like, 'Oh, because some people, they want to let people know, "Listen, I'm still who I am." ' I go, 'But this is who I am. I am American. I was born in this country. I am a Puerto Rican American or American Puerto Rican. This is my experience.... This is America, we should all be mainstream. So, give it to us. Give us the weight of the responsibility, 'cause I'm here!' "
Check out Backstage's TV audition listings!
Photographed at 350 West Broadway in NYC, courtesy Douglas Elliman, by Emily Assiran on May 15; Ms. Machado's hair by Sam Leonardi