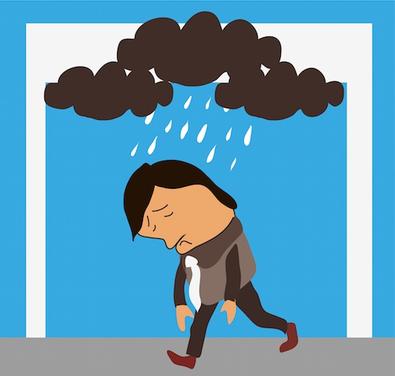 Need a little inspiration? Our Backstage Experts are full of amazing advice to help move your career forward, and we wouldn't want you to miss one drop of it. Here are five tips to keep in mind during the week ahead!
Don't underestimate the hardships.
"The romantic idea of being an actor is far different than the reality, which can often be brutal, not just because the industry can be challenging and sometimes ruthless (after all it is a business, not a charity), but also because the work itself is extremely difficult. Film and TV shoots can take weeks or months, with long, lonely hours away from your family and friends. Some roles and the prep and performance necessary to do it well can take a toll on your body, heart, and mind, and leave lasting effects." —Shaan Sharma
Treat the audition like you would the performance.
"Some actors are remarkable once they book the job, but repel the audition process. The problem is that your best performances—in fact your entire career—will die on the vine if you don't get past this conundrum. Keep in mind: You become the effect of that which you resist. If you buck up and embrace it, and master making your auditions seamless with your final performance (or certainly just as powerful), then you're sure to enjoy a long, fulfilling career." —Kate McClanaghan
Network on Facebook.
"Every business is built on relationships. Decisions are made based on trust and credibility. Utilize Facebook friendships to your advantage. As you network up on Facebook, your "mutual friend" count will rise, as well as the frequency in which you show up under the appropriate "people you may know." You're simply taking away degrees of separation, making it an easier yes for VIP industry contacts to accept your friend request (when the right time comes along to make that "bold" move)." —Tony Howell
Don't hound CDs when they're not working!
"It's possible to run into a casting director at a friend's birthday party or industry event, but that doesn't mean it's necessarily an appropriate time to pitch yourself for a role. However, it is a good idea to get to know them as a person and become acquaintances! Casting directors are people! They want to be treated as such instead of being treated as a ticket to your next audition. And chances are, if you are friendly and not pushy, they'll want to call you in when a role is right for you. Know social cues, and when in doubt, a compliment will always work to begin a nice conversation." —Mae Ross
Never assume the worst.
"I had a client who was sitting around telling himself how much everyone hated him at his last audition. A few weeks later, he heard that the director had been talking about how awesome he'd been. He'd been beating himself up in his own head for nothing. Not that you would ever do that. Hey, you're an actor. You were born neurotic. Get over it, silly!" —Cathryn Hartt
Like this advice? Check out more from our Backstage Experts!