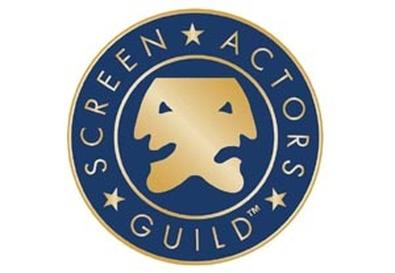 In 2008—on the heels of the Writers Guild of America strike—the Screen Actors Guild and the American Federation of Television and Radio Artists parted ways in one of the more contentious rounds of union negotiations in recent Hollywood history.
This time around, they're kicking things off with a party.
Negotiations between the performers' unions and the Alliance of Motion Picture and Television Producers on the next film and prime-time television contracts won't officially begin until Sept. 27. But sources close to the process confirmed that Carol Lombardini, president of the AMPTP and the producers' chief negotiator, has invited principals from both sides of the table to a mixer this evening in the Los Angeles area. Those with knowledge of the event emphasized its informal nature, with one source describing it as a "meet and greet" function.
Whether the mixer is a precursor to a genteel negotiation remains to be seen. But the landscape has definitely changed since 2008, when AFTRA broke away from joint bargaining with SAG to hammer out its own prime-time TV contract. SAG did not ink a deal until the following year, after a boardroom coup that led to the ouster of Doug Allen, the guild's national executive director, and the muzzling of then-president Alan Rosenberg.
Earlier this year, SAG and AFTRA revived their joint-bargaining agreement. Two weeks ago, a joint national board of the two unions approved a proposal package for the upcoming talks. According to
The Hollywood Reporter
, that package did not include any proposal related to DVD residuals, a hot-button issue in prior talks.
Another new element in the mix is Lombardini, a longtime AMPTP employee who was named president of the organization last October. Lombardini has been involved in hundreds of negotiations over the years, but this will be her first time leading talks with the performers' unions. In July she led the AMPTP in contract negotiations with Teamsters Local 399, which made noise of a strike before accepting a two-year deal with 2 percent annual pay increases. That deal was widely viewed as a victory for producers. SAG itself negotiated a deal with its Teamsters-represented employees earlier this month that called for 2 percent raises over the next three years.
Aside from wage increases, one issue that could end up being key this year is SAG's pension and health funds. The funds' trustees recently announced increases in the minimum eligibility requirements for the health plans and cuts in the second-tier plan's coverage.
AFTRA's health plan is facing changes as well. In a benefits update to be mailed to members this week, the administrators of the union's health and retirement funds will announce premium increases.
"Beginning January 1, 2011, the current quarterly premiums will be increased 5 percent," the message says.