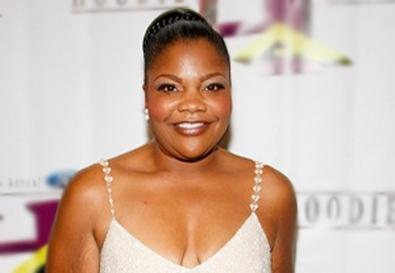 At 10 o'clock one night, Mo'Nique got a call at home from director Lee Daniels. "I have something for you that might f*** up your career," the filmmaker told her.
"I said, 'Sign me up, sugar!' " the actor recalls, hooting with laughter. " 'Sign me up!' "
Given the buzz that now surrounds her performance in "Precious: Based on the Novel Push by Sapphire," Mo'Nique made the right decision. But her enthusiasm for the role of Mary Jones, the abusive mother of an overweight New York teenager, was tempered by the need to draw on traumatic events from her private life.
"Lee Daniels said to me, 'Bitch, how do you make me hate you and feel sorry for you at the same time?' " she remembers. The answer lay in her own experiences growing up in Baltimore County, Md.
"I was molested," she says. "I won't say I'm a victim, because to me that means I'm carrying it with me. But it happened in my life, and I don't wish that on anybody. It was my older brother. It started when I was about 7 years old and went on for a few years."
She pauses. "That's what I was able to bring to the movie. When Mr. Daniels said, 'I need you to be a monster,' that's what my brother was to me. When we got to that last scene"—Mo'Nique's biggest moment, when she breaks down—"all of those emotions were right there."
In the scene, Mo'Nique draws on a reservoir of emotion that might surprise those who know her best as the flamboyant comedienne who has starred on TV series like "The Parkers."
But when she came to shoot, she didn't dwell on it. "When it's done, it's done," she says. "We never looked at dailies, we never went back over it. Everybody asked, 'How do you know what to do?' Well, I trust Lee Daniels and he trusts his actors. Some people, you'd be like, 'Wait a minute, sugar!' Not one time did I ever say, 'Wait a minute, Lee, I don't see this character like that.' "
She adds of characters like Mary, "You see them as monsters. You want to judge them and walk away saying, 'I hated that person.' But I don't hate Mary Jones. I'm sad for Mary Jones. Mary Jones is mentally ill, has spent her life being sick, but nobody ever paid attention—including Mary Jones. In that last scene, my heart was hurting for that woman. It makes you think, 'That could be me.' None of us comes into the world like that, and you have to say, 'What in the hell happened?' If I were Mary Jones, I would still want somebody to love me."
Being a mother and a serious actor, she still finds time for a career in comedy, with which she has been associated since 1991, when the then-23-year-old wife and mother of a young son delivered her first public performance at an open mike night at Baltimore's Comedy Factory. Another of her brothers had crashed and burned, but she proved a success and went on to perform locally. Soon, with this brother as her manager, she was able to leave work—including a job as supervisor at a phone-sex company—and pursue comedy full time.
Appearances on "Showtime at the Apollo" and HBO's "Def Comedy Jam" followed. Mo'Nique opened an eponymous comedy club in Baltimore and played the Montreal Comedy Festival.
Then came a five-year run on UPN's "The Parkers" and appearances in such movies as "Phat Girlz" and "Soul Plane."
Did she worry about alienating her comedy audience when she did "Precious"? "No," she says. "I trust that they recognize this is entertainment, this is acting. They won't say, 'Oh, we can't imagine Mo'Nique doing anything that doesn't make me laugh.' "
Now she intends to continue pursuing dramatic roles. "They keep telling me I'm an actress; I keep telling them I'm a standup comedian; they keep giving me these parts. I'm like, 'For real? Okay!' "
One project has particular personal resonance for her: "I own the rights to Hattie McDaniels' life story, and I can't wait to tell that story, because that woman was absolutely amazing. She had to stand up to the adversity of black and white [society] at a time when we really weren't accepted. Mr. Lee Daniels is going to direct it, of course, and I'm going to be Miss Hattie McDaniels. I really hope I can do that woman justice."
Comedy remains Mo'Nique's professional priority, and she recently started a late-night talk show for BET. "I love to get on that stage, honey, and make you laugh until you pee on yourself," she exclaims. "That's my baby. I will never stop standup. I will be 97 years old, with two teeth and maybe a bit of hair, and I will be on that stage hoping they're having as much [fun] as I'm having."
Outtakes
- Was cast by "Precious" director Lee Daniels in his debut movie, "Shadowboxer," as the drug-addicted girlfriend of Joseph Gordon-Levitt's character
- Other films include "Welcome Home Roscoe Jenkins" and "Domino"
- Author of "Skinny Women Are Evil: Notes of a Big Girl in a Small-Minded World" and the cookbook "Skinny Cooks Can't Be Trusted"
- First play was Eve Ensler's "The Vagina Monologues," performed with an all-black cast