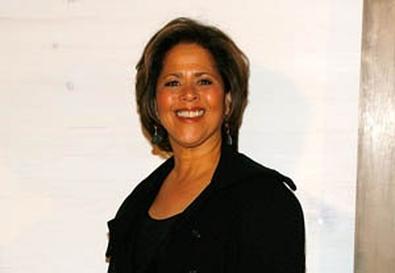 The United Solo Festival, a two-week festival of one-person theatrical performances, concluded on Sunday night with an awards ceremony at Theatre Row in New York City, hosted by four-time Academy Award nominee Marsha Mason.
"Our mission, to showcase the uniqueness of solo theater, has been accomplished," said Omar Sangare, the festival's founder and artistic director, in a written statement. "Having witnessed the popularity of these one-person shows, we feel encouraged to do it again with the second annual festival next year."
The award recipients are:
Best production: Bill Bowers, "It Goes Without Saying"
Best one-man show: John Paul Karliak, "Donna/Madonna"
Best one-woman show: Danusia Trevino, "Wonder Bread"
Best solo actor: Brian Stanton, "Blank"
Best solo actress: Jelena Stupljanin, "Revolting Women/Woman Bomb-Sade"
Best directing: Austin Pendleton, "Clutter: I'm Saving My Life and It's Killing Me"
Best script: Bob Brader, "Spitting in the Face of the Devil"
Best use of set: "I Was Raised Mexican"
Best storytelling: Alicia Dattner, "Eat, Pray, Laugh!"
Best standup: Prescott Tolk, "High Jinxed"
Best multimedia: "***[tenderpits]***" by Anthony Johnston and Nathan Schwartz
Best foreign show: Herbert Kaluza, "The Story of My Dovecote"
Best festival debut: Sivan Suzy Hadari, "The Emancipation of the Sassy Jewish Woman"
First sold-out show: Sarah Kay, "Square One"
Audience Award: Patty Staco, "In My Shoes"
uAward (for outstanding solo performer): Anna Deavere Smith