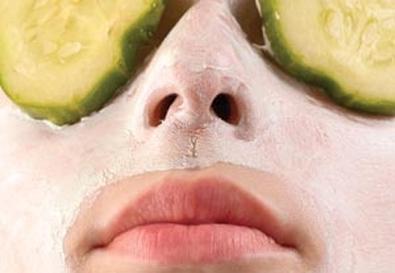 Chances are, the next role you audition for won't be that of an acne-ridden teenager. Sure, it's not impossible that a Freaks and Geeks spinoff will land at your feet, but for most auditions, acne is not considered an asset.
If you're playing a role that requires heavy stage makeup, however, acne and breakouts are nearly inevitable. Thick, pore-clogging makeup piled on for hours, night after night, will eventually take a toll on the skin, says aesthetician Marc Edward, owner of Marc Edward Skincare (www.marcedwardskincare.com). At the very least, says Dr. Rebecca Fitzgerald, a cosmetic and clinical dermatologist in Los Angeles, anyone with a propensity for acne will see breakouts.
Unfortunately, skipping the makeup is rarely an option. "The reality is that when the makeup artist is there, they're really going to do what they think is best," says Edward. "It's their craft."
Fine, but if the makeup is inescapable, the acne and redness shouldn't be. There are many ways to help prevent it. The best way to clean your skin, according to Fitzgerald and Edward, is the Clarisonic Skin Care Brush. "That brush is the best thing we've ever had for that heavy makeup residue," says Fitzgerald. "Masks can't hurt, but they don't do what it does."
The brush, which uses sonic waves to loosen dirt, oil, and makeup from the pores, is more costly than a good old-fashioned washcloth and cleanser, but according to Edward, "It's a great investment for an actor to spend that $195—which is cheaper than some facials in town—and it really gets rid of a lot of that embedded makeup that gets clogged after each show." Voted Best Facialist in L.A. by Frontiers magazine, Edward has been using the brush as part of his facial treatments for more than five years.
Regular facials also help keep the skin healthy. "Someone who's a famous actor—someone who makes a lot of money—to be quite honest, they're going to get a facial once a week," says Edward. "They know the benefit of keeping their skin clean." But for most actors, he adds, "that's not always in the budget." Fitzgerald agrees that facials are effective and recommends that actors get one treatment per month if they can afford it, or at least four treatments a year.
Pore Health for Poor Actors
As beneficial as regular facials and high-tech brushes might be, struggling and not-so-struggling actors may not have the cash to spare. If you're on a tight budget, even simple, inexpensive techniques—such as using soft washcloths and cleaning the face twice—will help, says Edward. For actors without access to a sink directly after a stage performance, Fitzgerald recommends carrying Olay Daily Facials Night Cleansing Cloths and La Roche-Posay Thermal Spring Water, which you can spray on your face as a moisturizer.
For at-home facials, Fitzgerald likes Bioré's Purify Self-Heating Mask, and Edward advises following the facial cleanser with an acid-based toner. "This will actually help to dissolve any of the other things that are left behind," he says, "whether it's makeup, oil, or blackheads, or pollution, or all of those things." But he warns against toners that are drying or alcohol-based. That goes for aftershave too; Edward says men should instead apply something soothing, such as a moisturizer. (But all the tips here apply to men as well as women. Edward says nearly all skincare products are equally effective for both sexes, even though some products may seem geared toward women.)
An actor who wears a lot of heavy stage makeup might be tempted to forgo a moisturizer, reasoning that it will further clog the pores, says Edward. "But the reality is that a lot of makeup can be quite drying to the skin, and if you're doing a double cleansing to get rid of it, then it can be even a little bit irritating sometimes. So everyone should be using a moisturizer."
"Dry skin is more-vulnerable skin," warns Fitzgerald. "So keeping your skin in good shape and well-moisturized will make it much less vulnerable to any bad effects of all the stage makeup. And even though you're exhausted at night and it's tempting to just fall in bed with that stuff on your face, don't do it." Unless, of course, you aspire to a career playing acne-ridden teens. In that case, by all means, go for it.
The Look is a new beauty, style, and health column. To ask our experts questions, email
jessyca.dewey@backstage.com
.