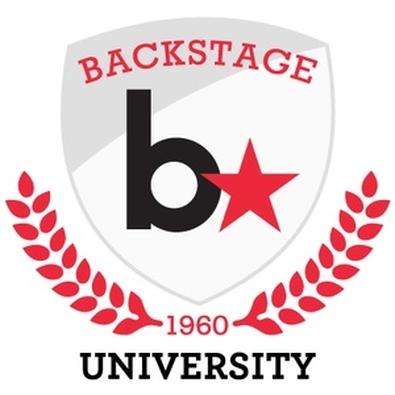 Backstage University is excited to start the week off with two amazing guests on Monday. First we have a musical theater audition masterclass with Broadway casting legend Jay Binder. He will be working with actors on their audition techniques with material from their song books. This class is almost sold out, so you should sign up fast. Also on Monday, we have an agent seminar with Ashley Landay of Professional Artists Agency. Landay is a return guest that has called in actors from Backstage University in the past. She will be meeting with actors individually and seeing contemporary monologues.
On Tuesday we have our sold out networking event. These have become so popular that we are going to start doing them on a monthly basis. They always sell out fast, so keep an eye out for the next one to posted soon.
On Wednesday, we welcome Peter Kaiser from the multi-office agency, The Talent House. Peter will be having an agent seminar where he will be meeting actors and seeing them perform either a song or a monologue. An accompanist will be provided for the singers, so do what you do best.
Finally, on Thursday, we are very excited to be hosting the webinar "How Actors Can Start Writing Their Own Projects" with screenwriter, director, Backstage Expert, and acting coach D.W. Brown. This webinar is for any actor that would like to start writing their own work but need a crash course on how to do it. We also have an agent seminar with returning guest Alex Butler. Butler is a legit agent at the well-known boutique office of Henderson/Hogan. He will be meeting actors and seeing them perform contemporary monologues.
Don't miss these, and all the other great opportunities, at Backstage University!