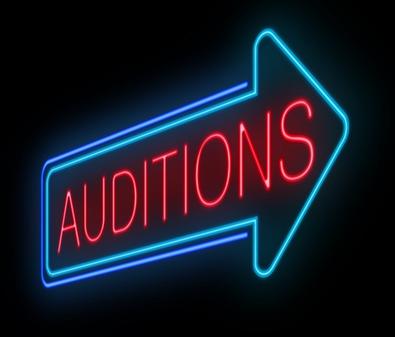 October's a fun month for new projects! Halloween extravaganzas, theatrical productions, indie films, and television series are all seeking actors to fill roles all over the country. Check out the eight below and see which you'd like to submit to!
"A RAISIN IN THE SUN"
All the characters in Angela Lansbury's iconic Chicago-set play are being cast out of Westchester, Calif., on Nov. 14 and 15.
The production originally premiered on Broadway in 1959 and was revived in 2014, starring Denzel Washington, Tony winner Sophie Okonedo, Anika Noni Rose, and LaTanya Richardson Jackson. Kenny Leon directed and was also awarded a Tony for his work.
This California production will run from Jan. 8 through Feb. 13, 2016.
DISNEY ON BROADWAY: "ALADDIN" AND "THE LION KING," DANCERS
Dancers for both these touring Disney productions are being auditioned in Chicago on Nov. 8 and in L.A. on Nov. 12. With choreography by Casey Nicholaw and Garth Fagan, these Broadway shows are looking for a kick to add to their tours!
"EXCESS: A THEATRICAL HALLOWEEN HELL HOUSE EXTRAVAGANZA"
The season of witches, ghosts, and monsters is upon us and actors are needed to take on some dark roles including a pill-addicted woman. Actors from Santa Monica and L.A. looking to have a little fun scaring patrons, apply now!
"HER REQUIEM"
Auditions are Oct. 27 for this New York–based family drama set in New England. This is an Equity production with rehearsals beginning Jan. 12 for the Feb 6. preview, and Feb. 22 through March 20 run.
"THE BREAKDOWN"
Do you know how to twerk or are you a cheerleader? The Dance Network is seeking performers for their first original series, which will enlist medical and biology experts to break down the "coordination of muscles, tendons, bones, and nerves that come together to produce a mellifluous harmony of movement. Each episode features dancers from all genres of movement showing the poetry, the skill, and the science of dance." The production will shoot Oct. 23–Nov. 4 in Nashville, Tenn.
"HOUSE ARREST"
Atlanta-based actors are free to audition for day player roles in this feature film about a college kid who's put on house arrest after running into trouble with the law. When his mother puts up her savings and house to bail him out, Drake decides to throw a house party to pay her back.
"BLOODLINE"
Want a chance to appear alongside Emmy-nominated actors Kyle Chandler and Ben Mendelsohn? The Netflix original "Bloodline," about adult siblings grappling with family secrets after their "blacksheep" brother returns home, is seeking actors to play CSI agents out of Homestead, Fla., for their Islamorada, Fla., shoot. These are paid roles.
"TINDER SPOT"
The roles of Jack, Igor, and Vivian are being cast for an NYU film grad school project shooting in Brooklyn, N.Y., in early November. The storyline follows a Tinder date from hell.
Inspired by this post? Check out our audition listings!