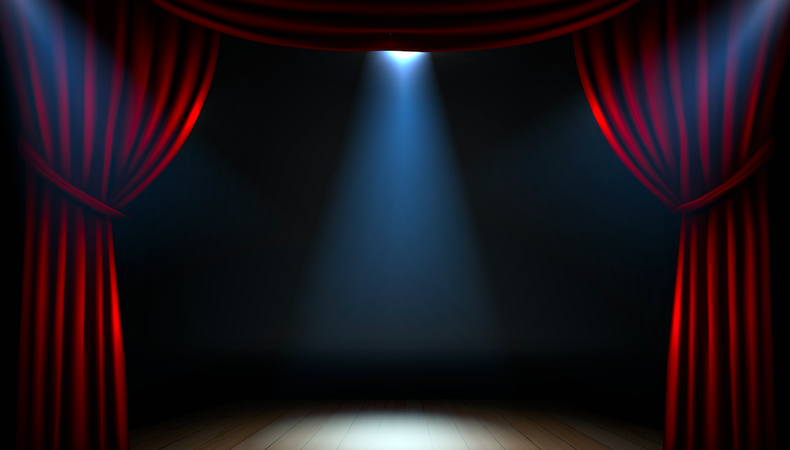 Cities all over the country are hosting projects in need of actors! From indie films to network television shows, these six auditions will get your mind churning on the possibilities. And if they don't, fret not—we have more!
"THE REVISIONIST"
Jesse Eisenberg has moved from film acting to playwriting. His second Equity production is casting the roles of Maria, David, and Zenon for this play set in Poland with narratives influenced by WWII. Auditions are Nov. 16 in Beverly Hills, Calif., for the show, which opens April 1, 2016.
"AFTER MIDNIGHT," NORWEGIAN CRUISE LINE
Daryl Eisenberg Casting is partnering with the luxury cruise line to find vocalists and dancers to populate the on-stage Harlem Cotton Club, in addition to an actor to play The Host in this rendition of the Tony-winning show. This is a Jan. 31–Sept. 10 contract for seven-day cruises throughout the Eastern Caribbean. Auditions are Nov. 17 in New York City.
"WINK"
Two leads (male and female) and a handful of supporting actors are being cast for the second season of this New York–based comedy series. Meals, travel, credit, copy, and a daily stipend will be provided for this production, set to kick off Spring 2016 in and around NYC.
"NASHVILLE"
Extras are needed to play "bro country types" for the Nov. 10 and 11 shoots of this ABC music drama, starring Connie Britton and Hayden Panettiere. These paid roles are casting out of Nashville, Tenn.
"SLEEPY HOLLOW"
The legend of Ichabod Crane is getting a 200-year spin out of the grave. The aforementioned character is enlisted to solve a mystery that dates back to the Founding Fathers, and this is a Fox TV series is casting for it. Auditions will happen out of Atlanta, with a Stone Mountain, Ga., shoot location in November. The "in-shape men" to be cast will be compensated.
"MI NAVIDAD"
A transgender actor, along with dozens of other roles are being cast for this feature length comedy. Based in L.A., the film will deal with LGBT issues that come to light during a Hispanic family's Christmas dinner.
Inspired by this post? Check out our audition listings!