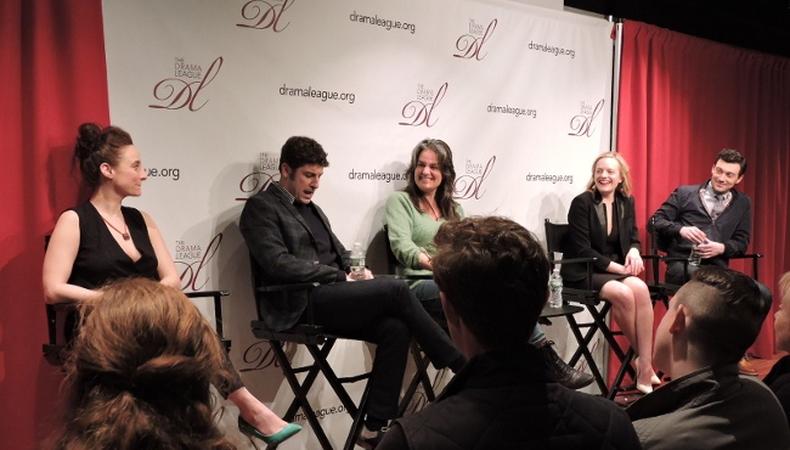 New York City actors and theatergoers would do well to put the Drama League Theater Center on their radars. Located in the heart of Tribeca, the studio has brought together emerging and established theater artists since its founding two years ago. The center's focal point, the state-of-the-art Stewart F. Lane and Bonnie Comley Studio Lab, is a valuable resource when rehearsing or staging work in development. Meetings, auditions, and lectures can be booked at an hourly rate, with discounts for Drama League members.
But it's the organization's upcoming slate of events that has the NYC theater community buzzing. "If you love the theater, you can come to the center any night and find something interesting going on," Drama League Executive Director Gabriel Shanks told Backstage.
This year's UpClose series, featuring recent Tony winners and nominees, begins Sept. 14. Because the space holds a maximum of 60 people, the series has become less a career retrospective Q&A and more of a "hands-on conversation, a more tactile conversation," said Shanks. Past participants have included Nathan Lane, Terrence McNally, and the cast of last season's "The Heidi Chronicles."
The Drama League's various opportunities for artists in development, such as the renowned Directors Project fellowships, will continue accepting applications. "There's a ton of ways to develop your project—our Artist Residency Program, our Rough Draft series," said Shanks. "And our classes are unique in that they're designed for working professionals, for people in the industry already who want to hone their skill set."
For more information on the Drama League's educational programming and tickets to the events below, visit dramaleague.org.
UpClose: Christian Borle
Monday, Sept. 14 at 7:00 p.m.
Borle took home his second Tony Award this year for playing William Shakespeare in Broadway's hit musical comedy "Something Rotten!" The actor will discuss the highlights of his career—from NBC's "Smash" to "Legally Blonde" and "Spamalot"—with Rick Elice, the writer behind "Peter and the Starcatcher."
UpClose: Max von Essen
Monday, Oct. 5 at 7:00 p.m.
The Tony-nominated star of "An American in Paris" will chat about his most demanding of roles in the Broadway smash musical. Find out what's in store for a triple threat very much at the top of his game.
UpClose: Lisa Kron
Wednesday, Oct. 14 at 7:00 p.m.
Fresh off her history-making Tony win as the writer behind the lesbian musical drama "Fun Home," Kron will discuss her 30-year career as one of New York's most thoughtful theater artists.
Frantic Assembly: Devising and Physicality
Saturday, Oct. 17–Sunday, Oct. 18 from 10:00 a.m. to 6:00 p.m.
Led by Neil Bettles, this two-day workshop from Scott Graham and Steven Hoggett's acclaimed U.K.-based theater company will help actors, directors, and choreographers open their minds and create storytelling material through innovative movement. Don't miss it.
UpClose: Julie White
Monday, Nov. 16 at 7:00 p.m.
White, a Tony winner for "The Little Dog Laughed" and a nominee for last year's "Airline Highway," will take the stage again this season in the highly anticipated canine comedy, "Sylvia." Moderating this discussion on her creative process will be White's Tony-winning co-star Annaleigh Ashford.
Inspired by this post? Check out our theater audition listings!