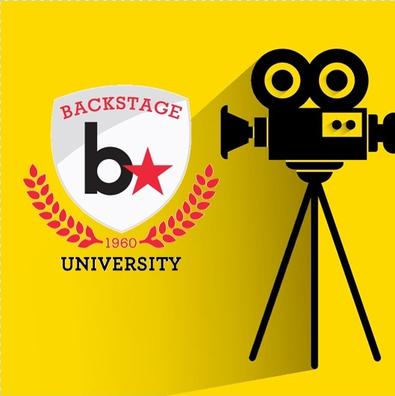 Acting, print modeling, and networking are all covered next week at Backstage University.
We are excited to bring in some first-time guests along with a returning favorite.
Backstage University is starting off the week with an agent seminar with Barry Kolker. Kolker is the president of The Carson Kolker Organization, where he also runs the legit department. After an industry Q&A, Kolker will be meeting with actors, seeing contemporary monologues, and providing feedback.
On Tuesday we have the return of Backstage University favorite Maribeth Fox of Laura Rosenthal Casting. Fox will be teaching an on-camera intensive in which she will be assigning sides to each actor and working with them on camera to help guide their technique. Afterwards, each actor's footage will be uploaded to their account for review.
On Wednesday, we are joining forces with the New York Actors Tweetup to help celebrate their four-year anniversary. This is a free networking event with a cash bar and drink specials. The event is already sold out, but we are still accepting names on the wait list.
Lastly, on Thursday, we have a print agent seminar with Stephanie Bellarosa of Don Buchwald and Associates. Bellarosa will conduct an audience discussion about the print industry, followed by mini-meetings with each person, where she will review headshots, tear sheets, comp cards, books, or whatever photo materials you have.
Don't miss out on these great opportunities being offered by Backstage University!
And read more about Backstage University here!