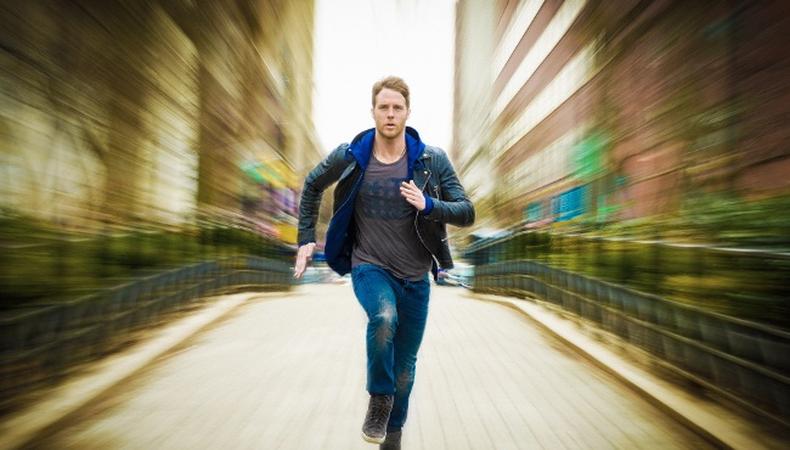 Now that the trailers for next season's new TV series have all been watched and discussed at Backstage HQ, here are the five that we can't wait to see, from "Supergirl" and "Grandfathered" to "Scream Queens"!
"Grandfathered" (Fox)
No, "Fuller House" is not the biggest, most exciting John Stamos news this month. That would be his return to sitcoms with "Grandfathered." For the dedicated few who still mourn the loss of his last starring role on TV on "Jake in Progress"—in which Stamos peerlessly dissected the glib, handsome, smooth operator that he could have been in another life—"Grandfathered" looks like a welcome return to form for the actor as a successful, glib, handsome, smooth operator who abruptly finds out that he has a now-adult son and an infant granddaughter. Bets on how long it takes him to use that baby as bait for the ladies? —Mark Peikert
"Life in Pieces" (CBS)
Told through the various members of the Short family—played by Dianne Wiest, James Brolin, Colin Hanks, Betsy Brandt, and Thomas Sadoski—the upcoming comedy will examine exactly that. Defecating on the hospital bed during childbirth; telling your son you lost your virginity to the space between two couch cushions; getting stuck in a coffin at your funeral-themed 70th birthday party—and that's just the trailer! Yes, the Short family seems to get themselves into plenty of awkward moments, and we want to be there to catch every single one. —Rebecca Strassberg
"Limitless" (CBS)
Limitless with ideas, television creators are not, but certain storylines are too intriguing to pass up, and the world created in the Bradley Cooper–starring 2011 film—about a pill that gives people temporary access to 100 percent of their brains—holds enough material to expand into a series. Jake McDorman ("Shameless") steps into the leading role opposite Jennifer Carpenter ("Dexter") and Oscar-nominated Mary Elizabeth Mastrantonio in a supporting role. Expect death-defying stunts backed by lightning-quick mental math, murder scenes, and a Cooper cameo or two. —Briana Rodriguez
"Scream Queens" (Fox)
Get ready for your newest guilty pleasure. From the co-creators of "Glee" and "American Horror Story" comes an anthological show that falls somewhere in between: a college comedy peppered with plenty of scares. Ryan Murphy, Brad Falchuk, and Ian Brennan's distinct brand of camp this time centers on a Kappa sorority rocked by a series of ghastly murders. Inspired equally by "Mean Girls" and '80s-era slasher movies, and featuring a lineup of sassy starlets—Emma Roberts, Lea Michele, Keke Palmer, Abigail Breslin, and the one and only Jamie Lee Curtis—"Scream Queens" will be serving you divatude and thrills every Tuesday night. —Jack Smart
"Supergirl" (CBS)
Greg Berlanti has become DC Comics' own superhero. After successfully adapting "Arrow" and "The Flash" for the CW, Berlanti is now taking his talents to the big leagues with "Supergirl." While the trailer CBS released is groan-worthy at first—she can lift a bus but she can't pick an outfit!—it soon feels much more like a journey of self-discovery for a young woman (Melissa Benoist). Equally exciting? Calista Flockhart as a Miranda Priestly–esque media figure who coins the superhero's new name and dismisses any queasiness associated with its girlish datedness. —Molly Eichel
Inspired by this post? Check out our television audition listings!