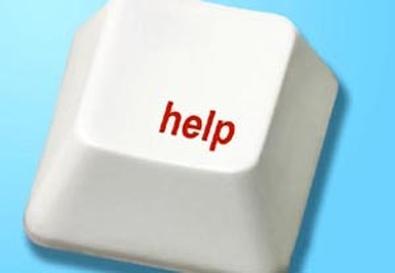 Okay, so you've got your Web series written, cast, shot, and edited. What now?
You've got to get it online if you want the YouTube generation (and everyone else) to see it. That's often the most daunting of all the tasks you face as a producer, as it's the most hidden and least like anything else along your path to digital stardom. Let's try to make it as simple as possible.
Tim Street, vice president of mobile video for mDialog and a video blogger at 1TimStreet.com, says that if you want everyone and their brother to see your masterpiece at its highest quality, the final file format needs to remain native. In other words, if your aspect ratio is 16:9, for example, don't letterbox your video; keep it 16:9. And don't make the resolution too high, he adds. There's no reason to go beyond the normal YouTube high-definition standard of 1280 by 720, especially if you want to later sell a DVD version of much higher quality.
The Internet is filled with sites that have the space and bandwidth to be your Net theater, so don't just think YouTube. But do you have to take the time to upload your work to each site individually? Given how quickly the Internet spawns video sites, you could be uploading for weeks. As usual, someone's already thought of this. TubeMogul does all the heavy lifting: You upload your content once to TubeMogul
.com, then TubeMogul passes it on to the other sites.
David Burch, communications director for TubeMogul, recommends its free service, called OneLoad: "It's intentionally generous to actors. OneLoad opens you up to dozens of sites, from niche sites to big names like YouTube, Facebook, and Hulu, all for free, up to 100 times per month." Once you're live, TubeMogul tracks how many times your content has been viewed on each site (and the search terms people use to find it) on a convenient dashboard.
What file format should you upload? Output from iMovie, Final Cut Pro, and other video editing software should be an MP4 or .mov file, using H.264 encoding, in HD, sized at 1280 by 720. If necessary, TubeMogul will convert it to the format required by each target site. "Big companies charge thousands of dollars for transcoding files," says Burch. "We provide it for free in OneLoad." He also says the service takes care of the little things: "Hulu wants their thumbnails done in a particular way, where YouTube has a different process. We take care of all that automatically."
But all this technical work isn't worth much if you don't have emotion, story, and spectacle, says Street: "Don't spend so much time on the tech side of things that you forget the basics of being visually arresting, emotionally engaging, and telling a spectacular story. Something that is technically gorgeous isn't going to get you views; the story will. Follow your passion. The Net is fickle, so don't get sidetracked with the latest trend that will take you to the wrong place."
Actor and producer Shanna Micko's award-winning Web series "Leaving Bliss" earned her not only critical acclaim but membership in the Screen Actors Guild for herself and her cast. She found the technical side of things difficult at first, but since she and her director husband, Steve, found the settings they needed, they haven't looked back.
"It was a pretty big learning curve for me," says Micko, "but it was easy for Steve, who is a Final Cut Pro expert. I had to have a lot of coffee dates and talk and learn about what to do. Now that I know what to do, I'm the one giving advice over coffee. It's the least of our worries. It lets us concentrate on doing great work—the writing, the acting, the creative side. I certainly love all that more than the tech."