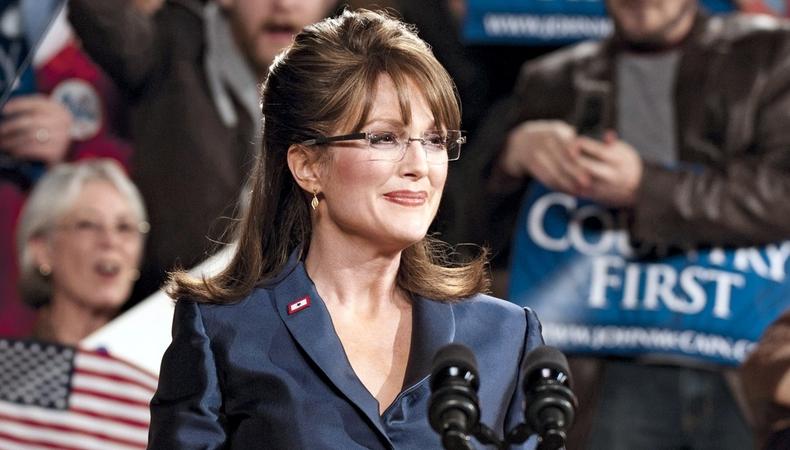 While everyone is watching to see if "Downton Abbey" can take the Outstanding Drama Series Emmy from "Mad Men," something very interesting is happening in the category that "Downton Abbey" won last year: Outstanding Movie or Miniseries. This the second year that the movie and miniseries categories were merged into one, following a ruling made last year by the Television Academy Board. Combining the categories was a result of there not being enough miniseries worthy to fill an entire category. Or, as the official press release politely stated: "The number of entries in the miniseries category over the past six years has steadily declined and provided less than the requisite number needed for a full complement of five nominees. As a consequence, the Board of Governors has decided to consolidate the miniseries category with made for television movies."
Well, there's no doubt that the merger has resulted in tougher competition. This year's nominees in the Miniseries/Movie category are all strong contenders. But what's particularly interesting is how the line is clearly drawn between very, very American stories and extremely British ones. On the U.S. side we have frontrunner "Game Change," which details the events behind selecting Sarah Palin rise from Governor of Alaska to Vice Presidential candidate. Also in contention is "Hemingway and Gelhorn" about the most American of authors, Ernest Hemingway—even though a large part of the film is set in the Spanish Civil War. And what could be more American than the History Channel's "Hatfields and McCoys" about a family feud that almost launched a war? Then there's the bold but ultimately overrated "American Horror Story"—it has the word "American" in the title, for crying out loud!
Then from the other side of the pond, there are two detective stories, one about a British icon, the other on its way to becoming one. The latter is the fantastic "Luther," starring Idris Elba as the brilliant Detective Chief Inspector John Luther. But the miniseries that just might topple "Game Change" could not be more British. "Sherlock: A Scandal in Belgravia" is the ingenious reimagining of Sherlock Holmes in modern day England. Beloved by both critics and audiences, "Sherlock" might just be a safer choice than "Game Change," which has stirred some controversy surrounding its factual accuracy. While the brouhaha was great for ratings and publicity, who knows how it will fare in the minds of voters? Hopefully, there aren't too many Republicans casting ballots.