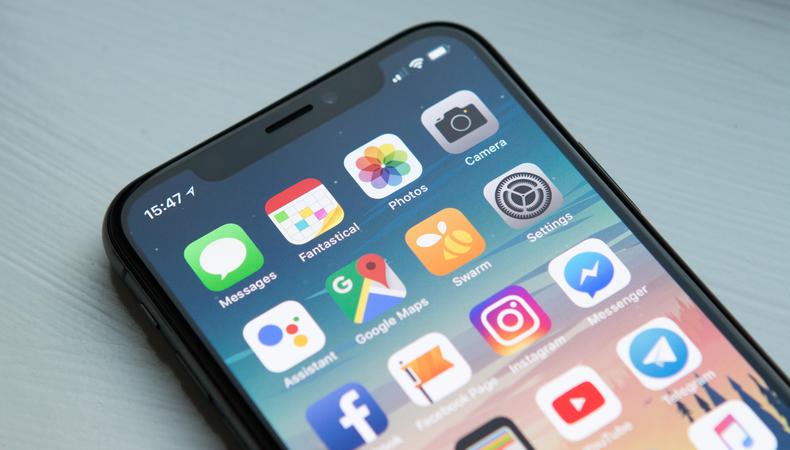 The recent explosion of smartphone apps has included a number of great tools for the singer. We have compiled a list of some of the best iPhone apps for helping vocalists stay in top performing shape.

Pitch Pro
An extremely simple and useful app, Pitch Pro includes a guitar tuner and a six-octave pitch reference, but singers will likely be most familiar with the virtual circular chromatic pitch pipe, which includes real samples of pitch pipe tones. Opening the app takes you to your favorite screen for referencing pitches. A must for any a cappella performance or audition.

Voice Tutor
Most vocal problems are individually addressed in this program. Voice Tutor has specific exercises for each vocal issue, such as cracking, tension, or breathiness. Once these problems have been corrected, the singer can move on to advanced exercises that will help keep the voice in a healthy, balanced state. One feature of particular help is Riff 'n Run—exercises created by leading studio vocalist Robert "RAab" Stevenson to provide step-by-step instruction in vocal styling. Complex riffs are broken down to make them understandable and repeatable.

Harmonize
This simple app allows the singer to enter a melody and then try out different harmonies. Harmonize will play back the creation in two- or three-part harmony, and the user can save it for later reference.

Voice Analyzer Pro
For singers interested in the science and application of vocal registration, this is an indispensable app. Using the iPhone's built-in microphone, Voice Analyzer Pro creates a real-time spectral analysis of a sung tone, allowing the singer to see which resonances are strong or weak in the voice and make adjustments accordingly. Short passages can also be recorded for detailed analysis. The app also charts how the singer is forming the vowel and how the vowel is interacting with the vocal resonance. Although some knowledge of formants and harmonics is required to accurately read the information, Voice Analyzer Pro will definitely reward the singer or voice teacher who takes the time to learn it.

Lyric Search
Sometimes a particular song will inspire us to sing along; the problem is remembering all those words. Lyric Search is a free app that solves this problem quickly. Launch it while a song is playing on your iPod and the app will instantly recognize the music and search the Internet to find the lyric.

Sing Harmonies
This unique app plays songs with four-part harmony sung by professional singers. The individual parts can be brought in and out so a singer can practice them alone, with another singer, or with the whole group. The volume balance can even be varied for different practice combinations. It comes with three songs, and more selections are due to be added.

VocaLive
A full-featured vocal recording studio is now available for your phone. VocaLive allows singers to record right into their iPhone's mic and apply a number of professional vocal effects to the track, including reverb, delay, and pitch correction. The user can also add three-part harmonies with the push of a button. MP3s can be imported, and a voice cancellation feature can reduce or remove the lead vocal from a song, allowing you to replace it with your own voice. An optional plug-in mic can yield even higher-quality results.

Do Re Mi Ear Training
As the name suggests, this is a solfège ear-training system. What makes it unusual is that rather than playing single intervals for the musician to identify, it creates longer and longer musical phrases that continuously challenge the ear. Fifty levels, from beginning to advanced, make this a great way to improve musicianship skills on the go.

VoiceCoach
Celebrity vocal coach Brett Manning has taken his popular Singing Success products and condensed them into an iPhone app. Although not as in-depth as his full-length courses, VoiceCoach gives singers a chance to experience Manning's popular vocal method. Exercises include those to warm up your voice, build vibrato, and increase range, and the voice type and range in the exercises can be adjusted by the user.

Intro to Recording Audio
This series of video tutorials explores the recording studio in great detail, offering a wealth of knowledge for anyone who is considering recording in a professional or home studio. Subjects include different types of microphones, how they work, and how to select the right one for your recording.

VocalizeU
VocalizeU is the most comprehensive we found. It contains a number of tools, voice lessons, and exercises, as well as a keyboard, a voice recorder, and a journal to keep track of your practicing and goals. From within the app, VocalizeU can also connect the singer with a live voice teacher. There are also video interviews with top vocal professionals, such as leading ear, nose, and throat doctors. Another interesting feature is the ability to purchase additional modules covering various topics, such as songwriting, breaking into musical theater, and how to do a showcase.
Want more singing advice? Watch here:
Inspired by this post? Check out our audition listings!