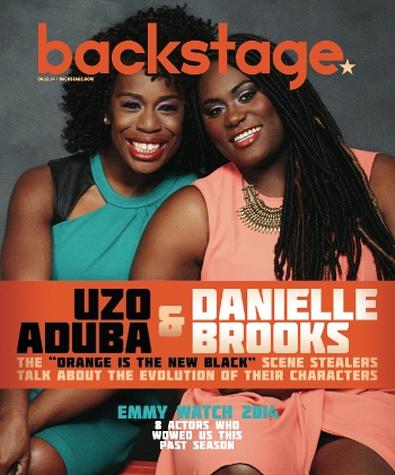 The world might call them Crazy Eyes and Taystee, but for the women playing them, it's not that simple.
In fact, over lunch at a Manhattan café, Uzo Aduba and Danielle Brooks, two breakout stars of Netflix's prison dramedy "Orange Is the New Black," cop to some very strong ideas about their characters' names.
Take Brooks, who plays the free-spirited inmate Tasha "Taystee" Jefferson. From the very first scene in the pilot—when she compliments a fellow prisoner's perky breasts for "standing up on their own"—her sunny self-confidence and salty humor made her a lady you wanted to discuss with your friends. And the fact that her name was Taystee only made her more fabulous.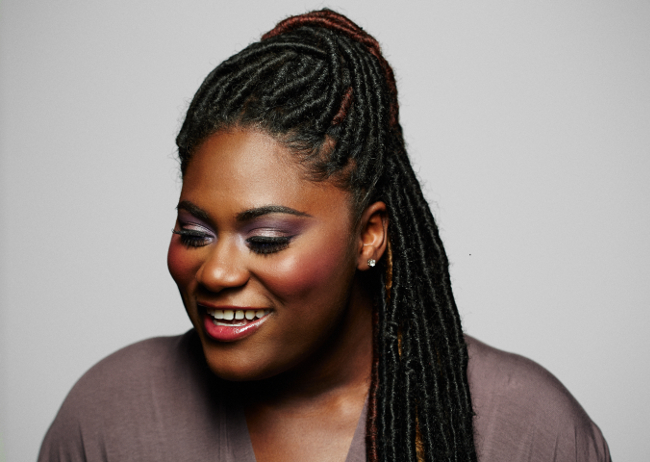 However, thanks to Brooks' subtle performance, we eventually saw the darkness beneath that cheery disposition, particularly when Taystee intentionally got herself sent back to prison after facing the grim reality of life on the outside. According to Brooks, Season 2—which Netflix made available for streaming on June 6—pushes the character even further down that troubled road. Though she won't give specifics, she says we learn more about Taystee's past and the things she's running from.
And that's why Brooks has begun referring to her character as Tasha. "She still is Taystee in a lot of ways, but watching her journey from the first episode of Season 2 to the end makes me feel like she's coming back to Tasha's identity," she explains. "Out of respect for her growth, I feel like I should call her Tasha."
Brooks gets passionate when she talks about this, and that's the norm for this show. When it arrived last summer, you could almost see the light bulbs going on as people realized what it was. In a culture that often limits female actors to paper-thin supporting roles, this show, created by Jenji Kohan as her follow-up to "Weeds," put women at the center of the story. Even better, it featured women of all shapes, ages, colors, and sexualities. Honest and diverse and refreshing, it was a show you could love—really love—whether you were creating it or watching it at home.
"There's an incredibly deep sense of connection," says Aduba, whose magnetic performance makes it easy to adore Suzanne "Crazy Eyes" Warren, a mentally unbalanced misfit who fancies herself a ladykiller.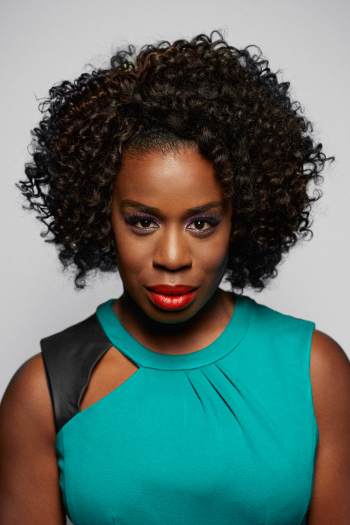 But unlike Brooks, who only recently added "Tasha" to her vocabulary, Aduba has never used her character's nickname. "Personally, I feel protective of her, and that name doesn't bear anything good or positive," she says. "She is Suzanne to me because she doesn't look at herself as crazy. There's no reason for her to call herself Crazy Eyes."
For all that conviction, though, Season 2 has still forced Aduba to change some of her opinions about her role. (Like Brooks, she was promoted from a recurring to a regular cast member this year.) "There are things being asked of Suzanne in terms of the story that I feel like, 'No! I don't know if I want her to do that!' " Aduba says, hinting that her arc involves a bold stab at romance. "I was trying to keep her this certain way and then you realize, You know what? Sometimes, like children, you gotta let 'em go."
That underlines the tension for any actor on a hit show, especially one as popular as this one: Will audiences accept it when characters change? Will they be OK if Taystee becomes Tasha, or Suzanne commits some wild act of love?
"Once you know what your audience likes and loves, as an actor of course you want to tailor that and work toward that," Brooks says. "But the beauty of this is that I've been given a gift to play different colors and layers. The audience might not be used to it, but what's more important is staying true to what she is, more than what I want her to be or what the public wants her to be."
As they adjust to their evolving characters, both actors are also acclimating to the camera. Though they've both done guest spots, "Orange" is their first major TV project after careers in the theater. Aduba earned a Lucille Lortel Award nomination for last season's Off-Broadway musical "Venice," for instance, while Brooks is a recent graduate of Juilliard's Drama Division, and they're still navigating the differences between stage and screen.
"I know for myself, a learning point has been not having the luxury of an audience being present," Aduba says. "Onstage, even though you're here together with the other actor, face-to-face, playing out the scene, you also have that other ear pointed out toward the audience and how they're listening. That informs a lot."
Brooks adds, "Having the producer and the writer and the director on set—they're sort of your audience. But they're watching for their reasons and they've got a job to do."
So how do these theater vets deliver connected performances on a soundstage? For one, they rely on their training. "In one scene [this season], I carried a picture of my brother the whole time, and that just locked me in," Brooks says. "And that's something I learned from Juilliard—keeping something with you that might hit a button."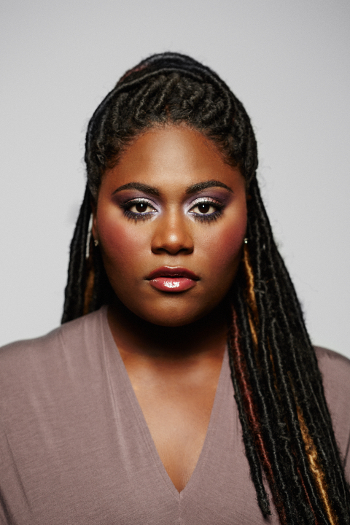 Aduba, meanwhile, had a revelation about the camera itself. "You think the only thing looking at you is this steel thing, but behind the camera is this living, breathing person operating the camera whose job it is to watch you," she says. "That made it alive to me."
On the other hand, it's occasionally a relief to avoid audience feedback. Because Netflix streams an entire season at once, the creative team can work in a bubble until everything is finished. Nobody's tweeting about Episode 4 while everyone's trying to finish Episode 11.
"Going back, I did, for a second, think, Whoa, everyone loves this show, and how am I going to do this?" Brooks says. "It was nice to remember that I was in it for 13 episodes, no matter what, and I could just stay focused on that."
Aduba adds, "For the first season, we were able to exist in the world of the play, as it were, and just live the play. I thought that was so useful, setting that tone in the beginning, and that foundation helped calm the energy when we came back. We could remember that it was just about the work."
Staying grounded may be harder after July 10, when Emmy nominations are announced. "Orange Is the New Black" is poised to be a front-runner, which will only heighten its profile. The series' Emmy fortunes seem especially good because it's competing in the relatively light comedy field. (When it was submitted as a drama to the Golden Globes—where it faced fellow cultural touchstones "Breaking Bad" and Netflix's own "House of Cards"—it was almost entirely shut out.)
But then again, maybe it wasn't the stiff competition. Maybe it got overlooked because the Globe nominators don't think the show is a drama. The fact that one can reasonably argue both sides only highlights its appeal as a complex bit of storytelling. (This certainly helped it earn a 2014 Peabody Award.)
"I definitely thought of it as a comedy at first because the lines I was getting for Taystee were so comedic," Brooks says. "But then when I saw what was happening with the other characters, I saw it wasn't always funny."
"It just feels authentic," adds Aduba. "On some days in prison you might just need to get out of there, but on some days—not all days, but some—you might be able to see the sky and see the blue in it. We play all of that."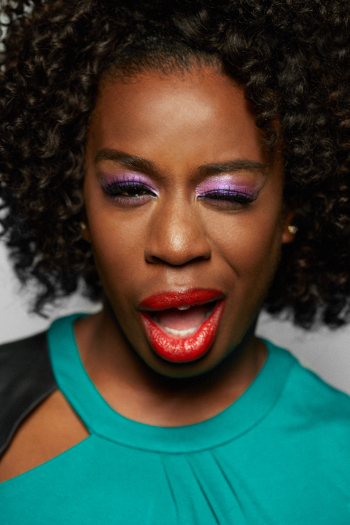 Like this article? See how "Orange Is the New Black" was cast!