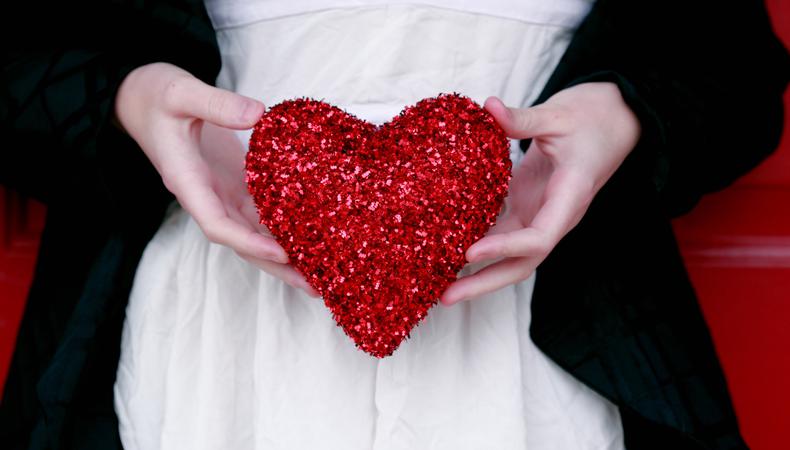 Flowers, heart-shaped boxes of chocolate, and uncomfortable displays of affection. All the signs that it is indeed Valentine's Day! Whether you're into the holiday or not, these romance-themed opportunities are worth a look this week. From reality shows to an Amazon Prime series, auditioning for these gigs will surely help you feel the love.
NETWORK SHOW, SINGLE SINGERS
This dating show executive produced by John Legend and Simon Lythgoe ("American Idol") is seeking singles who can sing and are looking for true love. The reality show aims to match people by voice. Single singers, aged 18–32, are wanted. The show will shoot for three days in March in L.A. Talent will be paid $500. Apply here!
"DATING MALIKA CARTER"
This Amazon Prime series follows the character Malika Carter as she tries to find true love. Male talent, aged 22–49, is wanted to play various characters that Malika will encounter. Female talent, aged 25–42, and female talent, aged 29–44, is also wanted to play two supporting roles. Shooting will take place in early May in Connecticut. Travel reimbursement will be provided. Apply here!
Discover the Latest Casting News Here!
"LOVE ISLAND USA" SEASON 2
This reality show is gearing up for its second season and is looking for "drama free and likable people with big personalities." Single people, aged 18–29, looking for a summer of love and romance are wanted. Shooting will take place this summer. Pay is TBD. Apply here!
"ARABESQUE"
This undergraduate thesis film hopes to give "the LGBTQ community a golden age Hollywood style romance as they were formerly denied." It follows a former ballet dancer who has to stand up to her abusive husband to be with the woman she loves. White female talent, aged 36–42, with ballet skills is wanted to play the lead. White female talent, aged 31–37, white male talent, aged 31-–38, and more are also wanted. Rehearsals will take place in early March. Shooting will be on March 20–22 and 27–29 in L.A. Pay is $125 for leads, $75 per day for supporting roles, and $25 per day for featured extras. Apply here!
QUIBI DIGITAL SHOW "SEXOLOGY"
"Sexology" is a new talk show that will discuss the dating scene, sex, and love. The show is hosted by Shan Boodram and looking for guests, aged 18–36, to join the discussions. The show will shoot in L.A. Pay is $150 for a three hour episode and talent can do multiple episodes. Pay is per episode per person. Couples make $300 and groups of friends are each paid. Apply here!