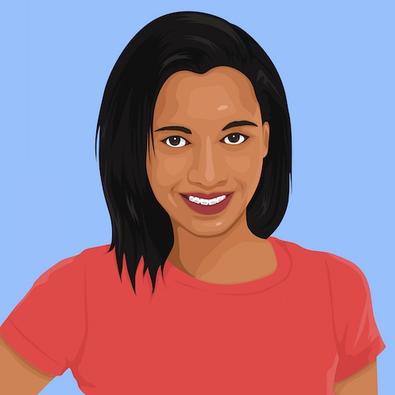 Need a little inspiration? Our Backstage Experts are full of amazing advice to help move your career forward, and we wouldn't want you to miss one drop of it. Here are five tips to keep in mind during the week ahead!
Value the power of a good headshot.
"I can't stress the importance of this investment, but please don't cut corners when it comes to this. The photo has to be unique to you. So that means you have to know what you are selling. A great picture isn't about what you are wearing or the backdrop the photographer uses; it's all about what you are communicating through your eyes and the essence we get when taking a glance at your photo." —Sara Mornell
Understand how your agency works.
"Understand the type of company where your rep works and how he or she fits into it. Do some research before you sign: How many agents work there? How many clients does the company represent? How does the company divide the work? Most agencies divide the town into casting directors or studios and each agent is assigned to a certain territory." —Joan Sittenfield
Properly learn a new dialect.
"While there are plenty of advertisements on the Internet which boast that an actor can learn an accent in a few simple lessons, these types advertisements are misleading and are typically put forth by accent hobbyists hoping to make extra money rather than by true professionals. Sure, in a few hours someone may be able to explain the characteristics of a particular accent and even demonstrate aspects of that accent for you, but you are an actor and as an actor you need to learn to actually perform the accent yourself." —Pamela Vanderway
Focus on your breath in the waiting room.
"Straighten your posture and whether you're sitting or standing, feel your feet firmly on the ground. Now take a minute's worth of deep breaths from your stomach. When you expand your stomach with air, it sends a signal of safety to the brain. The breath softens the stomach and releases all of the holding that anxiety can create. When the holding in your gut eases, your brain will start to understand that it doesn't have to protect you and will stop trying to get you to flee." —Craig Wallace
Know the difference.
"The line between talent agents and managers grows increasingly fuzzy with the advancement in technology. There are quite a few managers who have access to the casting breakdown service used by talent agents and, once given agency permission, can then submit actors for auditions. Knowing the differences between an agent and manager will help you decide what kind of representation is best for you at this stage in your acting career." —Mae Ross
Like this advice? Check out more from our Backstage Experts!