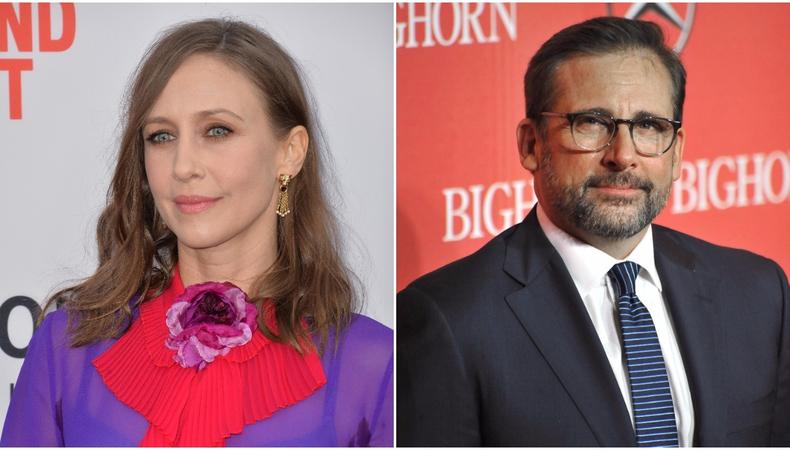 Stay in the loop on industry and casting news with our weekly write-up on who's been slated for recent film and television roles!
"Captive State"
Mother is about to meet the end of the world. Vera Farmiga may have just wrapped the final season of "Psycho" precursor "Bates Motel," but the scream queen isn't stepping away from spooky fare. Her next gig will find her embattled with some unfriendly little green men. A decade after extraterrestrials have colonized Earth, a Chicago suburb finds itself divided between two sides of an ongoing conflict. Joining Farmiga are John Goodman, whose recent turn in "10 Cloverfield Lane" proved his affinity for the subject matter; Colson Baker, also known by his rap moniker Machine Gun Kelly ("Beyond the Lights"), Jonathan Majors, and Ashton Sanders. Lead casting director Sheila Jaffe will add more actors prior to the production's start date. Chicago and surrounding areas will host the newly colonized series when it starts shooting just before Valentine's Day this year.
"Beautiful Boy"
Steve Carell may be widely known for his televised comedic chops but his next film is sending him deep into the dregs of the drug-addled dramatic world. A helpless father, played by Carell, tries in vain to help his drug-addicted son escape meth before it kills him. The project is inspired by the real-life story of a father and son who fought for sobriety while finding each other; the film's title and plot come from the memoirs of David Sheff ("Beautiful Boy: A Father's Journey Through His Son's Addiction") and Nic Sheff ("Tweak: Growing Up on Methamphetamines"). Francine Maisler, who is in charge of casting, has also called on Will Poulter to join Carell in the film. While additional actors remain in limbo between casting and production, announcements can be expected before filming starts in late March. Felix van Groeningen is in place to direct the film that will call Los Angeles home.
"Game Over, Man!"
The "Workaholics" are staying true to their name. The comedic trio that features Blake Anderson, Anders Holm, and Adam Devine are moving into the streaming business for their new big-screen venture. Netflix is putting "Game Over, Man!" into production, a film that falls perfectly in line with the threesome's repertoire. When a terrorist attempts to take over a hotel that's hosting a video game convention, it's up to a group of game developers to foil the evil plot. Alyssa Weisberg and her office are gearing up to cast additional and supporting nerds. Production on the Kyle Newacheck–directed film is heading for an early spring shoot when production starts in late March. Hollywood North (aka Vancouver, British Columbia) will host the project when it rolls through town next month.
For the latest news, check out backstage.com/resources to find thousands of production listings, casting directors, acting classes, agents, and more!
Want to find out who's casting? What projects are happening? What's coming up? Call Sheet's Industry Buzz will help you stay in the know.