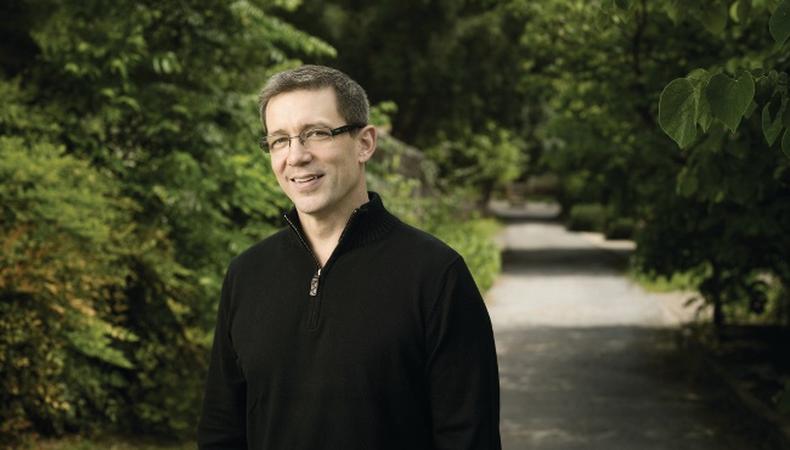 A novelist turned TV and film multihyphenate, Rob Thomas recently stunned Hollywood with the record-breaking Kickstarter campaign to fund his movie "Veronica Mars."
What gave you the idea to use Kickstarter to bring back "Veronica Mars"?
I backed [a friend's] project, so I experienced it as a backer and was really impressed with the model. I started telling friends about it and one of them said to me, "Well, why don't you use Kickstarter to fund a 'Veronica Mars' movie?" I started doing back-of-the-cocktail-napkin math, and we had a couple million people who watched the show pretty regularly. I just couldn't get it out of my head, so I eventually called my agent…and he surprised me by saying he thought maybe they'd go for it.
You've created so many shows; what challenges do you face when you're casting a project?
I knew when I wrote "Veronica Mars" that it was a show that would live or die with the casting of Veronica. Right now, I'm starting to think about casting a pilot that has a 26-year-old woman as the lead, and I'm facing that same thing: I have to get the girl. The irony with "Veronica Mars" is that Kristen Bell was the first of the 100 actresses I saw for it.
What's your writing process like?
I'm a really early morning person. My first novel, I had a full-time job, and so I would get up at five in the morning and write until I had to go to work at nine. Doing this full-time and professionally and for years now, I get up at four and try to do my writing from about five to noon every day. I do not think I've written 200 quality words after noon in my lifetime. I just fall apart.
When you're casting, are you pretty set in what you pictured, or are you open to different interpretations?
There's some wiggle room. You want someone who pops onscreen. Someone who you find watchable. In my mind, Veronica Mars was supposed to be a brunette. But when I saw Kristen, I was willing to sacrifice hair color to get Kristen onscreen. You might want someone with great physical, broad comedy, but they're so good at everything else on your list that you'll sacrifice that and just write to the actor you have. I will rewrite a character when casting a pilot if an actor comes in and is so good, but doesn't quite fit the character description, but I want to watch them.
Was the transition from novelist to screenwriter difficult?
I got very lucky. I was like the starlet who gets discovered at a soda shop. The president of CBS Television read my first novel and called and asked, "Would you like to write for television?" and I said, "Yes, absolutely." [A year later] I flew to New York and pitched him a few and he responded to "Cupid," and that became my first show back in 1998. So I really went from writing young adult novels in Austin, Texas, to having my own show on ABC a year later.