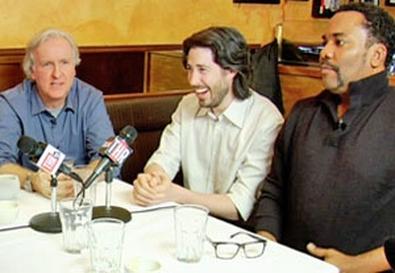 Directors Quentin Tarantino, Peter Jackson, James Cameron, Jason Reitman, Lee Daniels, and Kathryn Bigelow take part in a roundtable discussion of their craft.

All six directors have films that are earning critical raves: Tarantino's "Inglourious Basterds," Cameron's "Avatar," Reitman's "Up in the Air," Jackson's "The Lovely Bones," Daniels' "Precious: Based on the Novel Push by Sapphire," and Bigelow's "The Hurt Locker.

In or Out
In the first of the three-part series, the directors discuss whether they consider themselves an insider or outsider in Hollywood.




Toughest Scene
Part two has the directors sharing details on what scenes give them trepidation to film.




Alternate Paths
In the last video, the six weigh in on what other career choices they might have chosen had they not become directors.