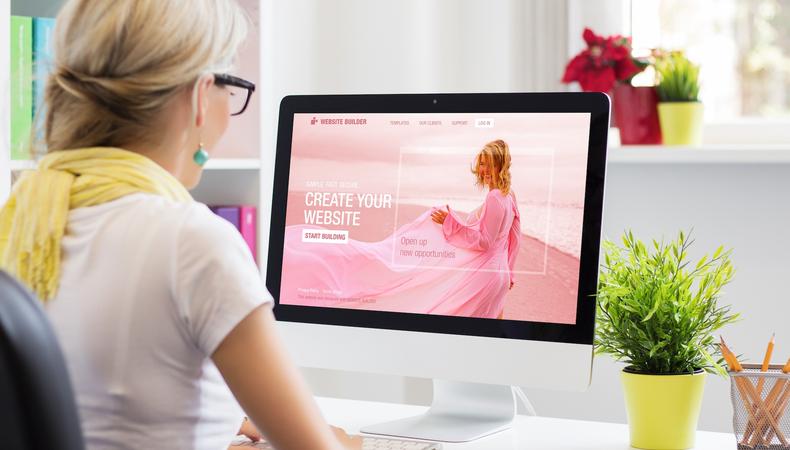 If you want to become a successful video editor, you need a strong portfolio that demonstrates your abilities and the type of work you want to do. Potential clients will look at your video editor portfolio to see if your skills and experience match their project's needs. Creating an effective portfolio is a matter of choosing your best work and showcasing it in a way that gets you noticed.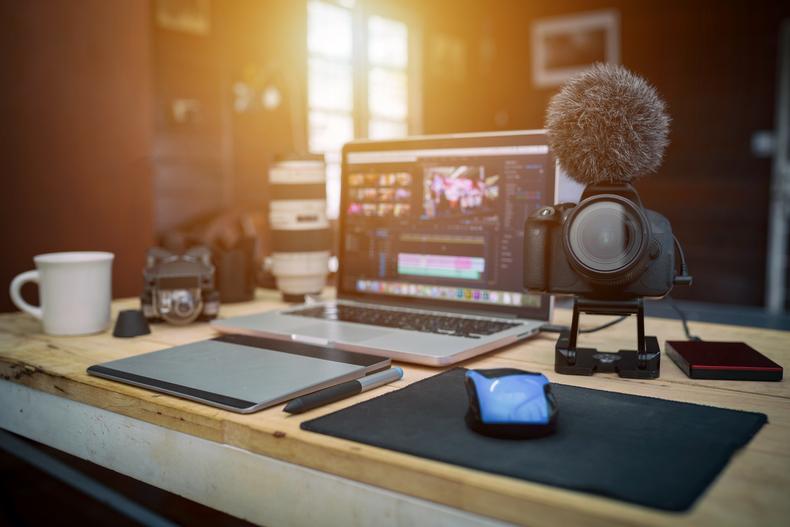 Sutipond Somnam/Shutterstock
To make a compelling portfolio that intrigues clients and lands you gigs, look at what other video editors do in theirs, pick your best editing work, and decide where you want to host your own portfolio.
Research other video editors' portfolios
To figure out how to build your portfolio, take a look at what other creators are doing with theirs. If there are video editors you admire, find their portfolios and take notes. What works? Are they using their own website or a portfolio service? In addition to your favorites, these video editors' portfolios can help you get started:
Zach Ellams

: This

Squarespace

site is an excellent example of good design and a good reel. The homepage immediately shows you Ellams' previous work displayed in a simple grid. The thumbnails are interesting and include a very brief description of the client and project, and his reel is on a separate page so it's easy to locate.

Sergio Lanzas

: The homepage on this

Vsble

portfolio is a stunning full-bleed video that immediately throws you into Lanzas' work. The sitemap includes different sections for each type of work, as well as a reel of his best work.

Julie Salon

: The bright colors, full-bleed video, and long vertical scroll on this

Cargo

site provide a strong sense of Salon's editing style and personality.
Choose your best work
Sift through your body of work and select some of the best video projects you've worked on. Consider the following factors:
What types of projects do you want?

Someone who wants to work in animation will have a very different video editor portfolio than someone who wants to edit wedding videos. Your portfolio should convey some sort of narrative about who you are as an editor and where you plan to go with your career.

Does it highlight your technical capabilities?

Don't be afraid to show off your skill set.

Does it illuminate your unique artistic style?

Think about why a potential client should choose you over other video editors.

Are you proud of it?

Even if you're still in the early stages of your career and don't have a lot of work to choose from, don't worry. Take the time to make your own projects, take on volunteer projects for nonprofits, or submit work for contests. Include any work in your reel that you're proud of and that reflects your talents.
Decide where to host your portfolio
There are plenty of options for portfolio website hosts, each with its own perks.
Build your own website.

This is a good option for those who already have a domain name and some experience with website design. If you build your own website, you have full control of the design and presentation—but be aware that this requires sophisticated knowledge of web design.

Use a website-building tool.

If you don't have a web design background, sites like WordPress, Squarespace, and Wix offer user-friendly website building and hosting services. Most of these services have templates that you can customize. Keep in mind that most hosting sites charge you on an ongoing basis for as long as you use their service, so make sure to consider what you're willing to pay for site upkeep.

WordPress:

For help starting with WordPress, check out the site's beginner help guides as well as sites like

wpbeginner.com

, which give step-by-step instructions on how to get started with WordPress, as well as a list of website themes that work great for videos. The

VideoBox

theme caters specifically to video content, and the

Vidiho

theme incorporates a video slider that lets you display multiple video projects front and center. For a minimalist approach, check out

Tusant

, a sleek design that uses simplicity to highlight your videos.

Squarespace:

Squarespace

's user-friendly interface offers multiple theme options, including several that work great for video editors.

Lange

includes full-bleed photos (or videos) for presenting your best work.

Wexley

is a popular theme that uses a grid-like gallery for photos and videos, creating a beautiful one-page portfolio.

Momentum

features a homepage with a banner and slideshow that you can set to auto-play or allow potential clients to scroll through your work manually.

Wix:

Wix boasts a robust variety of templates. The

Filmmaker Portfolio

template has a simple but bold design that uses the homepage to put your name in the headlines with the option to include a video. This would be a great space for a highlight reel of your work. The

Videographer

template has a simple, straightforward design that features a large video on the homepage, letting potential clients dive right into your work. The

Filmmaker Website

template is a one-page site that displays all your work in a long vertical scroll. For those who want to present their work as a timeline, this template is a great option.

Use a portfolio site.

Portfolio sites like

Carbonmade

combine building your personal portfolio with networking. Creating a portfolio on Carbonmade adds you to their talent pool, meaning you'll get regular traffic to your portfolio plus the opportunity to be found via a specific talent pool search.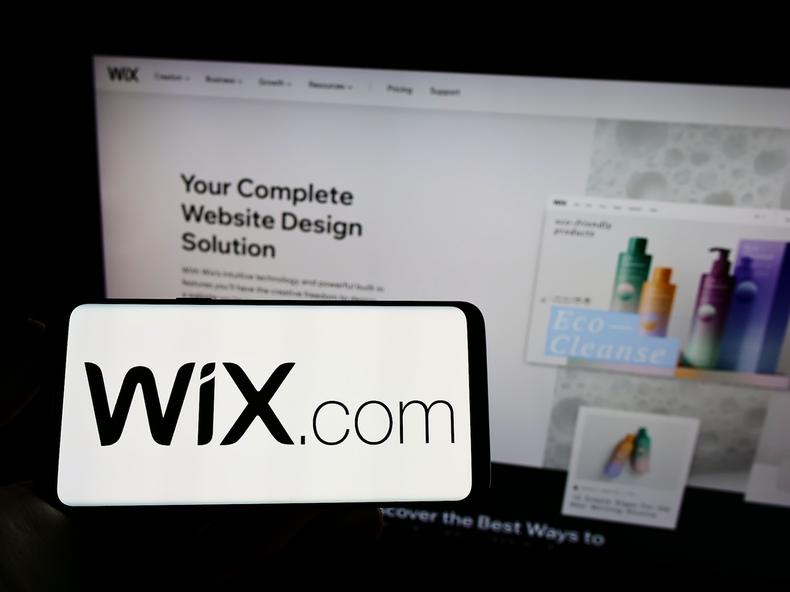 T. Schneider/Shutterstock
The best video editor portfolios include a variety of short clips that demonstrate your capabilities. They should introduce clients to you and your work history. When choosing your clips, be sure to:
Vary your videos:

Find a solid combination of video clips that represent different aspects of your skill and talent. If you're particularly apt with certain technical elements like color correction, special transitions, or green screen effects, make sure that your videos show them.

Keep it short and sweet:

Try to keep your videos relatively short, around 30–120 seconds. The goal is to clue clients into your work, not show full-length movies.

Include video descriptions:

Once you've uploaded your videos, make sure to label each one with a brief description of the specific editing work you did and the client name and/or type.

Include contact info:

Don't forget to include your contact details. If a client is interested in your work, they should be able to easily contact you. If you post video-related content on social media, it's a good idea to add links to your social accounts.

Link to your résumé:

Include all your accomplishments and jobs related to video editing. While your video portfolio should show off your talent and capabilities, your résumé should represent your work history and progress in the industry.

Add a demo reel:

Reels of your best work are usually about 60–90 seconds long—the snappier, shorter, and more sizzling, the better. The goal of a reel is to highlight your best work, your talent, and your unique abilities as a video editor in a quick and engaging video. The beauty of creating a reel is that you can use it as an introduction on your website and also as a calling card when applying for jobs.

Share your portfolio:

Having the best video editing portfolio doesn't mean much if nobody sees it. Be sure to share your portfolio site with those you know in the industry, on social media, and on your Backstage profile.