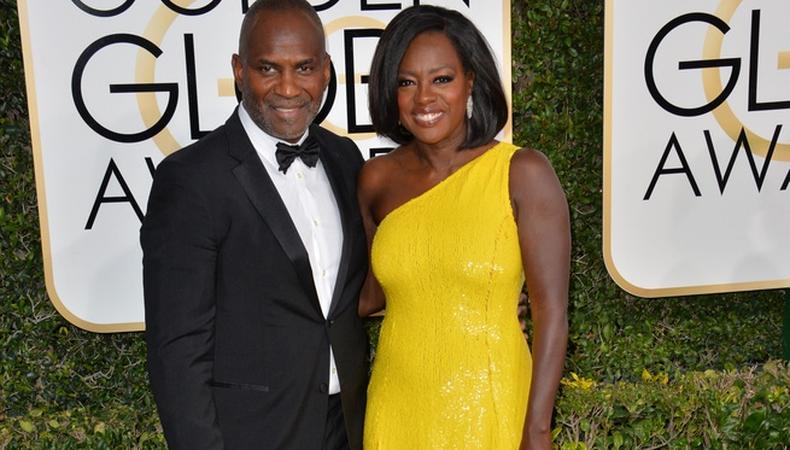 When husband and wife team Viola Davis and Julius Tennon started JuVee Productions in 2011, they wanted to create a platform for underrepresented voices to share their stories. "The Last Defense," JuVee's new seven-part true crime docuseries airing now on ABC, takes this mission seriously. The series examines flaws in the American justice system through the stories of two prisoners currently on death row—prisoners whose cases, "The Last Defense" argues, deserve another look. Tennon and Andrew Wang, JuVee's Head of TV, talked to Backstage about how they brought this series to life, why inclusion in the entertainment industry matters, and what they've learned from their collaborations.
Describe your roles at JuVee Productions.
Julius Tennon: I'm the president of the production company, and I focus primarily on film development and production, but I work in every arena of the company—including TV, immersive media, and operations. Our team has a great synergy. Andrew Wang, our head of TV, brings a lot to the table. He understands what Viola and I like. Everyone does their best to stay true to the company's mission.
Andrew Wang: I'm the Head of Television and oversee the development and production of any TV shows we are producing. My goal is to make good on JuVee's mission statement to support artists and help those whose voices are stifled or underrepresented get a chance to shine in television. We look for books, formats, life rights, and also develop ideas on our own to then pair with the right creative visionary to better highlight the importance of their goals and what they want to say.
"The Last Defense" just premiered. When did you know that you needed to make this project? How did it become a reality?
JT: Viola and I have always been committed to giving a voice to the voiceless, and we like the television true crime space. When this project came to us through Lincoln Square, we were excited because of the compelling subject matter and the Innocence Project's involvement. They handle a lot of these cases. We believe in using the medium of television to bring awareness to an important issue. Viola took extra time from her rigorous shooting schedule to promote the show at the TriBeCa film festival and through video and social media to help ensure its success.
READ: JuVee Productions Co-Founder Chats about Multi-Ethnic Actors
What are some of the challenges that came up in making this docuseries, as opposed to a scripted film?
JT: It's always a challenge to get permission to talk to incarcerated subjects. We had challenges getting Julius Jones on camera. We want the accused to have the opportunity to talk to us. Beyond that, we were asking ourselves how to tell these stories differently than they've been told before. We're not here to pass judgments, we're here to show evidence that demonstrates that these cases deserve another look. For a scripted film, we just have to like the narrative. The big difference is getting a script right, versus dealing with real people who are experiencing real trauma.
AW: This series was brought to us by Lincoln Square, a division of ABC News, so we had to really embrace the integrity of the news brand but still tell a narrative and interesting story to support three or four hours of content. Shooting a docuseries is also different in that it's a reverse of scripted programming. You shoot first and then find the story later. In scripted you lock down your script and what you shoot is pretty much what you expect.
JuVee Productions seems particularly invested in shifting the dial in the industry to help make it more inclusive. Can you talk about your thinking behind this?
JT: People of color have been marginalized in this industry for a long time, and they deserve a place in entertainment. When a production or network lacks a person of color in a leadership position, they are failing to meet the needs of their diverse audiences. People of color are starting to speak out about their lack of representation. This has created more of an opportunity for diverse people to find success in entertainment than ever before.
What do you think is a good producer's most important quality or skill?
JT: Organization and listening. You need to have the best Unit Production Manager and Line Producer to manage the budget and all facets of production. You have to be organized and communicate. Conflict resolution is also extremely important. There are so many moving parts, and you have to be able to resolve conflicts quickly because every minute on set costs a lot of money. I've never had to fire anybody because of my ability to quickly manage conflict among crewmembers.
Is there any advice that you wish you'd gotten at the beginning of your careers?
AW: Always ask for a coffee carrier when getting more than two coffees for your bosses! But in all seriousness, I always tell people that being clear on what you want to do in this business and the types of shows that you not only love but obsess about, will better help people place you when jobs become available. Brand yourself early and pitch that brand wherever you go!
JT: I didn't have anyone to give me a lot of advice, so I learned from trial by fire. Listening to how other people achieved success and asking questions helped me experience my own success. I booked my first nine jobs in L.A. on my own. I would have liked to have had a mentor to help shepherd me through this process. If you want to be a filmmaker, you should shoot everything you can. Keep working any way you can to get your work seen, especially since there are so many avenues to show your work. Work in every area of film you can. You can shoot video on a phone, so there are no limitations. Just keep working.
Check out Backstage's TV audition listings!