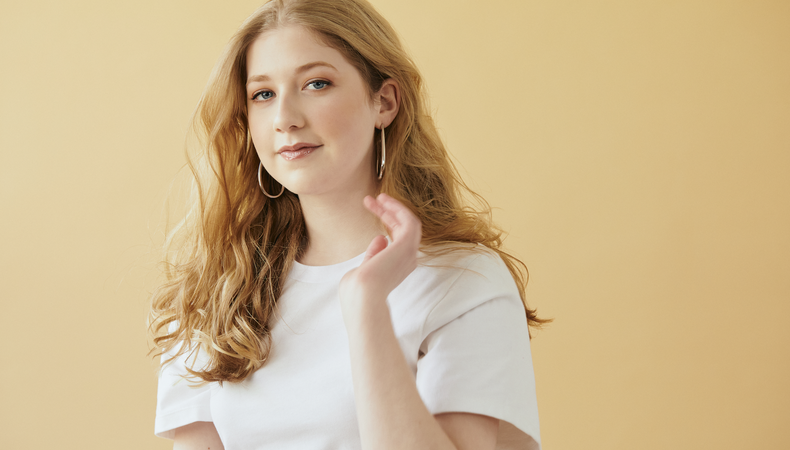 The following Career Dispatch essay was written by Violet Young, who portrays young Beth on Amy Schumer's new Hulu series "Life & Beth," now streaming on Hulu.
The process of embodying young Beth on "Life & Beth" was beautiful for me. However, going into the show and knowing I would be portraying a younger version of Amy Schumer's character, I was more than a little nervous. Actually, I was kind of freaking out. But Amy was such a dream to work with, and I couldn't be luckier to have had her there to help me develop young Beth.
"Once you do your homework as an actor, you can let it all go and allow yourself to simply feel those emotions."
I really threw myself into honoring Beth and her experiences; it helped that I had an incredible script to use as a field guide to create her. I reread that script so many times, trying to understand the ways the character responded to situations, as well as how and why she speaks to her friends and family in certain ways.
I'm different from Beth in a lot of ways: She is from Long Island; I grew up in Manhattan. She is the older sister in her family; I'm the younger. But I could identify parts of myself in her, along with experiences we share. I feel empowered knowing that I put my own point of view into creating this person. She is a badass and a sweetheart, all wrapped into one teenage girl.
READ: How to Get in the Room With the CDs Behind 'The Act' + 'The Handmaid's Tale'
We all know what it feels like to lose people—and to love them in the process of losing them. When you have incredible directors like Amy, Ryan McFaul, Kevin Kane, and Daniel Powell who make you feel seen and safe and loved, it's so much easier to shed your own skin and step into a difficult scene. Everyone on the set of "Life & Beth" was awe-inspiring. It pushed me to do my best work because I was surrounded by folks putting their whole selves into their work.
Young Beth is now part of me, and I'm so grateful I got the chance to tell her story. I hope her journey resonates with viewers as much as it did with me. Once you do your homework as an actor, you can let it all go and allow yourself to simply feel those emotions. You can go to set feeling free to be bold. I hope Young Beth makes people feel seen. She sure did wonders for me.