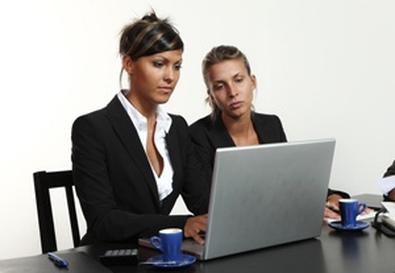 There's something new afoot in the casting world. A service called Eco-Cast is touting what it describes as a "virtual pre-read." It works like this: A casting director sends an "invitation" to agents or actors to submit for a role, along with a script and acting directions. The actor then tapes his or her audition and uploads it, via a link provided by the CD, directly to the casting director's secure page. For anyone used to submitting pictures and résumés electronically—through BackStage.com, for example—this type of online auditioning may seem like the logical next step.
To be sure, it's a trend that's slowly but surely proliferating. Casting Networks (
www.castingnetworks.com
), for instance, allows actors to upload taped auditions for certain projects, such as low-budget and student films (it's not yet available for episodic and commercial auditions).
But even if directions are included with the invitation, I suspect that some casting directors will feel that directing actors in real time is essential to get the best performances for their clients: the producers and directors. And considering the harried nature of most casting offices, taking the time to also view video submissions may be something that many CDs won't do, unless they're looking for something quite specific. If a CD is seeking an actor to swing a bat, do a spot-on Northern Irish accent, or look just like Mary Todd Lincoln—any job that requires a particular skill or quality—a service like this could really give an actor a leg up on the competition.
It could also be a huge time and gas saver, when traveling across town can take an hour or more on a typical bumper-to-bumper afternoon in Los Angeles. A CD using this kind of system also has a chance to cast a much wider net, opening up auditions to actors in other cities (or countries, for that matter).
What do you need? Just a video camera and Internet access. Of course, good lighting and decent sound are pluses, though I imagine those could pose a challenge for many actors trying this for the first time. Another player in this new game, Casting Workbook (
www.castingworkbook.com
), with offices in New York, L.A., Toronto, and Vancouver, has studios set up—with cameras and lighting—where you can shoot your audition, then the company does the uploading for you (it's $2 to shoot an audition if you've already bought the $99 premium package).
Eco-Cast is part of Breakdown Services (
www.breakdownservices.com
) and its electronic submission services, Actors Access and Showfax, which provide the casting notices and audition materials. If a CD requests an Eco-Cast from your agent, the submission is free.Submissions are also free if you're a member of Showfax ($68 a year). Otherwise, it's $3.50 to submit for a project.
If you're a Back Stage subscriber, you can already submit your audition videos to an unlimited number of casting notices by uploading the videos to your BackStage.com résumé page or embedding videos posted on other sites, such as YouTube.
I'm in the camp that believes that no face-to-face audition is a waste of time. The CD sees you do good work and, even if you're not right for the role you were called in for, will (hopefully) think of you for others. But I think "virtual casting" will fill a real gap, giving some actors more opportunities to be seen, as well as a bit of control over how they're seen.