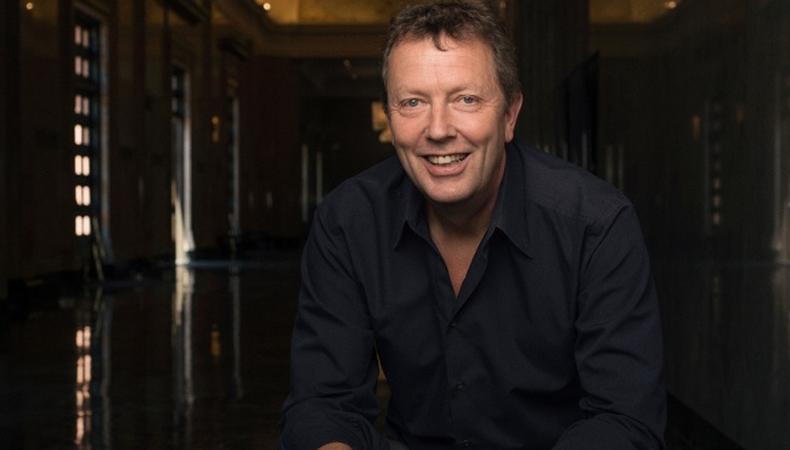 Paul Crewes is in the midst of his first season as the artistic director of Los Angeles' Wallis Annenberg Center for the Performing Arts, a relatively new venue. It's a double-edged sword: The Wallis doesn't have a reputation to rest on, but Crewes has the freedom to create a new identity for the Beverly Hills venue.
Why were you selected after a nationwide search?
I brought a show to the Wallis in its first season, "Brief Encounter." It had a great response from the audience. The building and the place are so unique. I fell in love with it, and I kept in touch with them. I was aware of all the problems and the changes in personnel. I understood what the place needed.
How does the location affect your job?
Wherever you work, you embrace the community you're in. You answer to that environment. Wherever I am based, I'm excited and interested in the people who are there. I'm not trying to ignore them and bring in people from other parts of the world. I was keen to embrace the L.A. scene and artists. It's exciting to work with these people, but also bring in some work that L.A. people might be excited to see that they might not otherwise see.
What's your vision for the Wallis?
For me, the organization has to focus on the local and be part of its community. And that community is not just Beverly Hills, but beyond it. The exciting thing about the Wallis is that it's a new venue. L.A. is a very interesting place to be at the moment. It's a film town, but it has so many creative people in the arts. It's important that we be here.
Do you think your job is harder because the Wallis doesn't have the same identity as an established venue?
It's exciting to be part of a new organization because you have a blank canvas, unlike a BAM or a Lincoln Center. We don't have a big subscription list, we have to win that audience over, and we have to bring in a diverse audience from the broader L.A. region, and nationally as well. When you can't build on 30 years of reputation, you have to create your own footprint.
Do you have advice for aspiring artistic directors?
I never planned any of it. I always just embraced the job I had at the time and did the best job I could. I was always happy to take risks. When I went to the Kneehigh Theatre, it was a small touring company—now it has an international reputation. I just loved the work fundamentally and wanted to let the world see it. But you can't plan. I didn't know I'd be sitting in L.A. 18 months ago. Grab any opportunity. Don't be led by finance if you can afford not to. Get all different kinds of experience.
Want to find your next job in L.A.? Check out our Los Angeles audition listings!