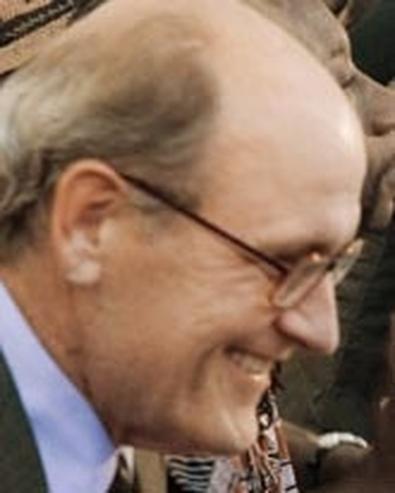 Casting Directors: Billy Hopkins, Suzanne Crowley, Kerry Barden, Paul Schnee, and Stéphane Foenkinos
Writer-Director: Tom McCarthy
Starring: Richard Jenkins, Haaz Sleiman, Danai Gurira, Hiam Abbass
The Pitch: Widower Walter Vale (Jenkins) finds his life changed when two illegal immigrants (Sleiman and Gurira) are found squatting in his New York City apartment.
As casting director Kerry Barden describes it, The Visitor was a unique challenge. The easy part, according to Barden — whose credits include the television show Sex and the City and the films Boys Don't Cry, Monster's Ball, and World Trade Center — was attracting Richard Jenkins, who had never carried a feature film before, to play the lead role of Walter Vale, a Connecticut college professor sent to Manhattan to attend a conference and surprised to find that a young foreign couple, victims of a real estate scam, have taken up residence in his New York apartment. Jenkins was best known as an ensemble player on Six Feet Under and as a supporting actor in films ranging from Flirting With Disaster to North Country to multiple Coen brothers projects (most recently Burn After Reading). Barden says it was writer-director Tom McCarthy's idea to tap Jenkins, who shares an agent with McCarthy. Jenkins signed on soon after their agent passed along the script to him.
Says McCarthy, "There's something that really good character actors do well, which is listen and observe. They know how to be in a scene where they're not running the scene but very actively participating. That's something I really needed for this character. It's something that Richard does almost effortlessly."
The challenge for Barden and his casting partner Paul Schnee was finding the right actors to complement Jenkins, in particular the young couple, Tarek and Zainab, who go toe-to-toe with Vale. Explains Barden, "Tom had written these parts for a man of Arabic background and an African woman — not African-American but African. And so what he was looking for was an actor and an actress that had their original native language, and then their common language was French, and then they also had to speak English, and on top of that they also had to be good-enough actors to carry the leads in a film. So it was an interesting challenge. It was very complicated and complex."
To Barden's delight, he discovered myriad actors of Middle Eastern descent to choose from for Tarek. Ultimately, McCarthy went with Lebanese-born Haaz Sleiman, who came to Barden and Schnee's attention through a traditional submission: a headshot and résumé sent by his agent. "We started seeing people in both New York and L.A.," says Barden. "The Arab talent in both cities was amazing. They were thrilled that they weren't coming in to play a terrorist — most of them. Basically, they've all been on 24 or any of the shows where you need an Arab terrorist, including Haaz."
In casting Tarek's female counterpart, McCarthy took a chance on NYU graduate student Danai Gurira, who initially came to Barden's attention in a one-woman show he saw. "She was phenomenal, and so when we were doing our auditions, she came in and blew us away," the CD recalls. "She was so centered, and she had that gravitas that this character needed.... Danai just had that kind of incredible presence, as she does in the film. Even though she's really sweet and lighthearted, she knew how to find this character's very serious, very guarded side that was an important contrast to Haaz's character. And she's incredibly beautiful, obviously, and also beautiful in that way that looks more Old World or more Continental. A lot of the women that came in were beautiful but looked like they've walked the runways of Paris, which is a whole different take on beauty. So it was interesting to find someone that had that more regal bearing, like an African goddess, a Cleopatra."
Filling the fourth and final principal role is Hiam Abbass, as Tarek's mother, Mouna, whom Walter is romantically drawn to. Barden says he and Schnee can't take credit for hiring her. McCarthy had been a fan of her work in such films as The Syrian Bride, Paradise Now, and Munich, and he set up a meeting with her when he was visiting Paris, where she was living.
As for the smaller roles, Barden says he and Schnee were fortunate to have a great script that attracted great New York actors, many of whom the CDs were familiar with already. The cast includes Marian Seldes as Walter's piano teacher, Richard Kind as a neighbor, Amir Arison as an immigration lawyer, Waleed Zuaiter as a sympathetic waiter, and Deborah Rush as the "Upper East Side woman." "That was a fun challenge, to see who would come in there and just fill it up with life," says Barden. "The people that came in to read even smaller one- or two-day parts were all seasoned actors, because it was such a great script. The characters were so clear."
— Jamie Painter Young