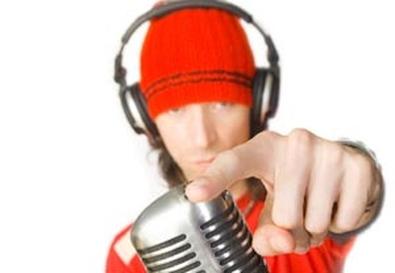 Want a new way to be proactive in your voiceover career? Here are the best-known websites geared toward voice talent, along with some great tips from their founders and others. Check them out and get your career into top gear.

Voices.com

Founded in 2003 by Stephanie and David Ciccarelli, Voices.com "employs a comprehensive suite of Web-based services" to "facilitate transactions between business clients and voiceover professionals," according to the site. Attracting corporate work, telephone projects, audio books, video games, commercials, movie trailers, imaging, animation, and more, it serves a full range of performers, from the established to the aspiring.

Stephanie Ciccarelli is the author of many e-books, including "The Definitive Guide to Voiceover Success," and the editor of a blog called Vox Daily. "For those getting started," she says, "there are many resources available through our site. Plus, Vox Daily provides news, articles, tutorials, interviews, and business ideas for voice talent."

Her advice: "Become educated, build your home studio, then pursue opportunities to promote yourself."

Voice123.com

In 2003, Alexander Torrenegra and Tania Zapata founded Voice123.com. She's a successful voiceover performer; he's an online entrepreneur. They have myriad clients, but their claim to fame is the first online recording tool for the voiceover industry, an innovation that allowed actors to record auditions from home while connected to Voice123.com. Recently they started several forums and blogs to explain what works and what doesn't.

Steven Lowell, the site's public relations manager, says, "We offer free trials to talents, especially those with many years of experience that are getting acquainted with online casting." A premium subscription allows actors to submit to SmartCast auditions and reply to direct invitations for jobs.

Lowell's advice: "Working online means saving people time, great audio quality, marketing yourself."

VoiceHunter.com and VOCareer.com

Eleven years ago, VoiceHunter.com CEO Adam Goodman saw the need for an online casting service to help radio stations find talent. Soon his site was facilitating the casting of all types of voiceovers, bringing quality talent to clients who demand superior performers, according to the site.

Recently he launched a sister site, VOCareer.com, to help talent with the nuts and bolts of a voiceover career. Its goal is to provide cost-effective business, marketing, and education solutions for performers—from beginners, who receive feedback on their skill level and learn what it'll take to be successful, to professionals, who are offered in-depth career counseling.

Advice from Gabrielle Nistico, the site's director of operations: "Performance is only half the battle. You need outside professional assistance to help honestly access why something might not be working as well as expected."

VoiceOverXtra.com

John Florian founded VoiceOverXtra.com, a daily news, education, and resource center, in 2007. A voice actor for 10 years, he has an extensive background in business magazine writing and provides free how-to articles and other information on the site.

"I call it the daily resource for voiceover success because of the depth of news, features, and other resources," Florian says. "Longtime voice actors tell me they pick up a tip every time they visit the site." He adds that the site helps actors improve their skills, business savvy, and professionalism and that its links make it a portal to the voiceover world.

Florian's advice: "Learn the craft. Train with a variety of coaches before producing your first demo…. Pros: Go back to the basics of marketing and continually improve skills through training."

VoiceoverUniverse.com

The single-named Zurek is the founder of VoiceoverUniverse.com. He's also the 2009 voice of Sports Illustrated's Madden NFL 10 ad campaign as well as the signature voice of the BET network, HBO's pay-per-view boxing events, and more than 40 radio stations worldwide.

"I thought about my interests on- and off-mike and implemented them in the features of V.U.," says Zurek. "The world of social networking is the law of marketing. People have blogs, bios, and their business on social-network sites; it made sense to have one central location of interest."

His site has more than 3,000 members, including actors, coaches, agencies, and engineers. Members can upload their latest work, and other members can access it, but the site is about more than showcasing yourself, Zurek says. It's also about giving back to the community. Newcomers get a chance to learn from pros, and pros can share what they know and catch up with peers. Some of the world's top voiceover coaches are members, he says, and they offer member discounts and live video classes.

Zurek's advice: "Beginners: Soak up all the information you can, share it, and think before you write on social networks. Pros: Without your guidance, many would be lost, so please continue to be social."

Final Advice From a Seasoned Pro

John Taylor, a Los Angeles–based voice actor with his own website, www.johntaylorzone.com, works primarily from his studio in the Hollywood Hills. In a 26-year career, he has performed in nearly every genre of voice acting. "I've stayed connected to as many folks I've met along the journey as possible," he says. "I was on VoiceoverUniverse early—member No. 96 of over 3,000!"

Taylor finds voiceover sites very helpful. "Social networking's made our community more cohesive; voice acting has become a team sport," he says. "I like the fact that Voice123 has a way for clients and voice seekers to rate auditions. It keeps you on your toes." He says Ciccarelli's Vox Daily blog is a wonderful stream of useful information, and VoiceoverUniverse.com is a clearinghouse of everything voiceover, insisting that "membership's a must."

Taylor's advice: "Invest in yourself.… Voice acting is a craft and a skill. Fancy equipment doesn't replace talent and training."