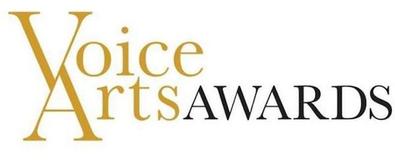 The Society of Voice Arts & Sciences has announced the nominees for its first annual Voice Arts Awards. The VAAs will be awarded November 9 at THAT'S VOICEOVER! in New York.
The awards recognize achievement in voiceover acting and related roles, were established to help raise global awareness of what it takes to succeed in the industry, and set the tone for voiceover professionals to follow. The awards were first announced last summer, and nominations closed August 31.
The awards gala will honour James Earl Jones with the Voice Arts™ Icon Award for his lifetime of precedent-setting voice work. The list of nominees is as follows:
Outstanding National TV Commercial
Laurie Naughton, Disney – "Aulani", Studio Center
Ralph Garner, Jif – "Hockey Dreams", Studio Center
Chris Fries, Pepsi – "Real Big Ballgame"
Dave Pettitt, Tourism Ecuador – "All You Need Is Ecuador"
Lori Alan and Brandon Paul Eells, Valspar – "Chameleons"
Outstanding National TV Image Promo
Lisa Loeb, 2014 Kentucky Derby, NBC Sports Group
Bill St. James, 2014 Sochi Winter Olympics, NBC Sports Group
Anthony Mendez, Ene-Ba-A (NBA) Noche Latina Promotion
Diriki Mack, Showtime Music Docs
Outstanding National TV Promo Campaign
Michael Izquierdo, 2014 Tour De France, NBC Sports Group
Lloyd Floyd, Formula 1, NBC Sports Group
Chris Fries, FOX Brooklyn Nine-Nine
Jeff Wilburn, NBA on TNT
Alicyn Packard, Ovation Network
Outstanding National TV Program Narration
Lynnanne Zager, Deadly Women, Discovery Investigation, Beyond Productions
Sharon Martin, Snapped on the Oxygen Network, Jupiter Entertainment
Audio Book Narration – Children (Ages 6 to 12), Best Female Voice
Mandy Williams, How to Catch a Bogle by Catherine Jinks, Listening Library
Kate Winslet, Matilda by Roald Dahl, Penguin Random House Audio
Outstanding Local TV Commercial
Kevin Johnson, Cleveland Indians, Studio Center
Nicole Papadopoulos, Turnseal
Outstanding Local Radio Commercial
JoEllen Anklam, Dominion Energy Solutions, Studio Center
Robert Garson, Motor Werks, Studio Center
Outstanding Video Game Character
Lex Lang, Dr. Neo Cortex from The Crash Bandicoot Franchise, Love Planet Productions
Michael Gough, Diablo III (Voice of Deckard Cain)
Hana Hayes, Voice of Sarah – The Last of US
Outstanding Movie Narration (Short or Long-Form)
Debbe Hirata, The Return of the River
Brian Haymond, Two Worlds, One Mission
Outstanding Audio Book Narration – Biography
Joe Cipriano, Living On Air, Joe Cipriano Promos, Inc.
Janis Ian, The Singer and the Song, Audible, Inc.
Outstanding Audio Book Narration – Teens
Hillary Hawkins, Desert Rice
Rebecca Lowman and Sunil Malhotra, Eleanor & Park, Listening Library
Kirby Heyborne, Scowler by Daniel Kraus, Listening Library
Outstanding Audio Book Narration – Classics
Becky Ann Baker, Dylan Baker, Bobby Cannavale, Jon Hamm, Richard Kind, Jan Maxwell, Gretchen Mol and Dallas Roberts, The New York Stories by John O'Hara, Penguin Random House Audio
John Wray, The Pit and the Pendulum, StudySync.com
Outstanding Audio Book Narration – Biography
Kevin Pariseau, Ilium, Audible, Inc.
Sean Runnette, Indian Hill 4: From the Ashe, Audible, Inc.
R.C. Bray, The Martian, Podium Publishing
Karen Chilton, Sand: Omnibus Edition, Audible, Inc.
Julia Whelan, Until The End Of The World, by Sarah Lyons Fleming, Podium Publishing
Outstanding Audio Book Narration – Mystery
Steve Rimpici, Braineater Jones
Jayne Entwistle, The Dead in Their Vaulted Arches, by Alan Bradley, Penguin Random House Audio
Outstanding Audio Book Narration – Author Performance
Jim Gaffigan, Dad is Fat, Penguin Random House Audio
Joe Cipriano, Living On Air, Joe Cipriano Promos, Inc.
Sam Harris, Lying, Audible, Inc.
Mary Robinette Kowal, Valour and Vanity, Audible, Inc.
Audio Book Narration – Romance
Sophie Eastlake, Dragos Takes a Holiday: A Novella of the Elder Races, Audible, Inc.
Felicity Munroe and David Benjamin Bliss, Forever Black, Audible, Inc.
Elizabeth Powers, Mile High: Up in the Air, #2, Audible, Inc.
Steve Marvel, Teton Splendor
Audio Book Narration – Short Story Anthology
Steven Menasche, Body Parts: A Collection of Short Stories
J. Novak, Rainn Wilson, Jenna Fischer, Jason Schwartzman, Katy Perry, Lena Dunham, Mindy Kaling, One More Thing by B.J. Novak, Penguin Random House Audio
Outstanding Spanish Language Voiceover
Luis E Garcia, Audio Demo
Roberto Sanchez, El Señor de los Cielos Radio Launch Campaign
Allen Alexander, Kettle One Vodka
Fabian Toro, Toro Voice Over Reel
Allen Alexander, Verizon/Droid
Outstanding National TV Episodic Promo, Best Male Voice
Will De Meo, 2013-14 Premier League, NBC Sports Group
Anthony Mendez, CNN
Anthony Mendez, Comedy Central
David Bateson, Mighty Ships, SBS Discovery Media
Outstanding Audio Book Narration – Crime & Thriller
R.C. Bray, Arsonist, by Victor Methos, Podium Publishing
Edoardo Ballerini, Kill Fee by Owen Laukkanen, Penguin Random House Audio
Outstanding Television Animation
Lex Lang, Doorman and Hundley from Curious George, Love Planet Productions
Hayley Faith Negrin, Peg+Cat
Outstanding Promo Demo Reel
Debbe Hirata
Dr. Sue Holstein
Mitch Phillips
Outstanding Animation Demo Reel
Natalie Beran, Animation Demo Reel Jay Britton, Animation Demo 2014
Jay Britton, Video Game Reel 2014
Steph Lynn Robinson, Animation Demo Reel
Christina Smith, Animation Demo Reel
National Radio Commercial, Best Male Voice
Les Wooten, Barbasol, Studio Center Dave Hoffman, Krystal, Studio Center
Best Audio Book Narration – Science Fiction
Matthew Frow, Jayne Entwistle, Ione Butler, Robert Hook, Heather Wilds, Nicholas Guy Smith, Hannah Curtis, Bruce Mann, Dark Eden by Chris Beckett, Penguin Random House Audio
Scott Aiello, Eve Bianco and Jay Snyder, Deadlocked 5: Aftermath, Audible, Inc.
Daniel Davis, Jonathan Davis, Ian Doescher, January LaVoy and Marc Thompson, William Shakespeare's Star Wars by Ian Doescher, Penguin Random House Audio
R.C. Bray, Ray Chase, Maxwell Glick, Brian Holsopple, Tamara Marston and Chris Patton, Yesterday's Gone, Season One, by Sean Platt and David Wright, Podium Publishing
Audio Book Narration – Fiction and Fantasy, Best Male Voice
Ray Chase, A Warm Place To Call Home: A Demon's Story, by Michael Siemsen, Podium Publishing
Scott Aiello, Eve Bianco and Jay Snyder, Deadlocked 5: Aftermath, Audible, Inc.
Derek Perkins, The Godling Chronicles: Maddness of the Fallen, Book 5, by Brian D. Anderson, Podium Publishing
Victor Bevine, Victor Bevine
Derek Perkins, Seven Days: The Chronicles of Lumineia, Book 3, by Ben Hale, Podium Publishing
Audio Book Narration – Fiction and Fantasy, Best Female Voice
Rebecca Lowman, Astonish Me by Maggie Shipstead, Penguin Random House Audio
Cyndi Shope, On The Rocks by Erin Duffy
Audio Book Narration – History, Best Male Voice
Edward Herrmann, The Boys in the Boat by Daniel James Brown, Penguin Random House Audio
Grover Gardner, The Path to Power, Audible, Inc.
Audio Book Narration – Non-Fiction, Best Male Voice
Alex Hyde-White, Return to the Baltic, Punch Audio
Scott Brick, Salt Sugar Fat by Michael Moss, Penguin Random House Audio
Commercial Demo Reel, Best Male Voice
Greg Russell
Jay Britton
Darrell Felder
David Brower
Scott A. Johnson
Commercial Demo Reel, Best Female Voice
Linda Fouche
Debbie Munro
Outstanding Voiceover Podcast
Dan Lenard and George Whittam, East West Audio Body Shop
Sam Hughes, The Sound Architect
Chuck Duran & Stacey J. Aswad, VO Buzz Weekly
John J. Melley, The Voice Over Marketing Podcast
The jury for the event reads like a who's who of the voice industry and underscores just how integral voice work has become in an ever expanding range of projects. The jury members include:
Scott Brick is an actor, narrator and screenwriter who has worked in film radio, television and stage. Since getting into audiobook narration in 2000, he's recorded hundreds of books and won multiple Audie and Earphones awards. He opened his own audiobook recording studio and publishing company, Brick By Brick Audiobooks, in 2008, and published his first novel in 2012, followed by an instructional guide, Narrating Audiobooks by Scott Brick.
George DelHoyo is one of the most noted movie trailer talents in the business, with over 500 trailers and TV promotions under his belt. He played Señor Flan in the CGI-animated Rango, and also narrates the movie. He has narrated the campaigns for a wide range of movies, including Nacho Libre, Monster House, The Ant Bully, and Talladega Nights: The Ballad of Ricky Bobby. Before he found his calling in voice work, he was an actor who sang in Broadway musicals and eventually moved into TV, with credits in Beverly Hills, 90201, St. Elsewhere, and LA. Law.
Dave Fennoy is one of the most versatile talents in the industry, with credits in commercials, gaming, animation, award shows and narrations. He is the voice of HULU.com, and has done campaign work for AT&T, Chrysler, Corona Beer, KFC, Lexus, McDonalds and Toyota. He has done promos for ABC, CBS, The Disney Channel, ESPN, Fox and The WB, and has voiced a wide range of games, including Lara Croft Tomb Raider, Metal Gear 4, Starcraft II and Ultimate Spiderman. He has narrated for Discovery Channel and National Geographic, and has hit the big screen in Happy Feet, Ghost Rider and Kings Ransom, among others. He has become a noted voiceover instructor, and Joan Baker's Book, Secrets of Voice Over Success, devoted a chapter to him and his career.
Cedering Fox is one of the most prolific national voices in the business today. In addition to serving as the live announcer for the 2013 Oscars, the 32st and 32nd Annual People's Choice Awards and the 2008 Democratic National Convention, she has voiced countless ads for virtually every major broadcast and cable network. She works extensively with a number of local affiliates, including Chicago's WBBM and Houston's KTRK, and is founder and artistic director of the WordTheatre®: Giving Voice to Great Writing non-profit organization.
Rodney Saulsberry is a versatile talent who Black Enterprise Magazine called "the voice of choice for behind-the-scenes narration," his extensive body of work covers audiobooks as well as movie trailers, including How Stella Got Her Groove Back, Finding Forrester, and Crooklyn. His narration work includes Michael Jackson: Life of a Superstar, and the Marvin Gaye E! True Hollywood Story. He is also an accomplished music composer and author. His book, You Can Bank on Your Voice, helps voice over talent market themselves more effectively.
Sylvia Villagran is a leading voice talent in both English and Spanish. She voices Celebrity Jeopardy! and Wedlock or Deadlock on FOX, and serves as fill-in announcer for LIVE! with Regis and Kelly and Entertainment Tonight. She's also a rare female talent in movie trailers, with recent credits for Daybreakers, Death Race and Strawberry Shortcake.
Janet Wilcox voices, teaches, writes and producers. She's been the voice of Hollywood & Divine on the E! Network, and has narrated her children's books, Fifi Of Fifth Avenue and A Boy Named Blue. She's done voice over work on a long list of clients, including Lifetime, ABC, Canon, HBO, Kia and Volvo.
Nancy Wolfson wrote the book on voice talent coaching. She's a private teacher, coach, consultant and freelance casting director for a wide range of project types, including commercials, animation, audiobooks, narration, gaming and promos. She advises talent on building personal brands, and has created accredited university-level coursework for private and group instruction. Recently, she has served as an advisor to major brands such as Nickelodeon, Clear Channel Communications and VH-1.
Source: Voice Over Times
For more, visit www.voiceovertimes.com.
As Voices.com's senior writer, Carmi Levy is responsible for engaging the company's audience in innovative ways, and positioning the organization as a thought leader in - and well beyond - the voice community. As a technology analyst and journalist, his work has explored the transformative impact of technology on business and culture. He has published in a wide range of publications, including Yahoo Canada Finance and the Toronto Star, and comments regularly for CTV, the CBC, Business News Network, and the Canadian Press. He believes passionately in technology's ability to create new opportunity. Beyond the keyboard, Carmi is an avid cyclist, an addicted photographer and a mediocre cook. Most importantly, he's husband to one very understanding wife, and dad to three very fast-growing teenagers. A rescued, incredibly loud miniature schnauzer named Frasier rounds out a house that never seems to sleep.