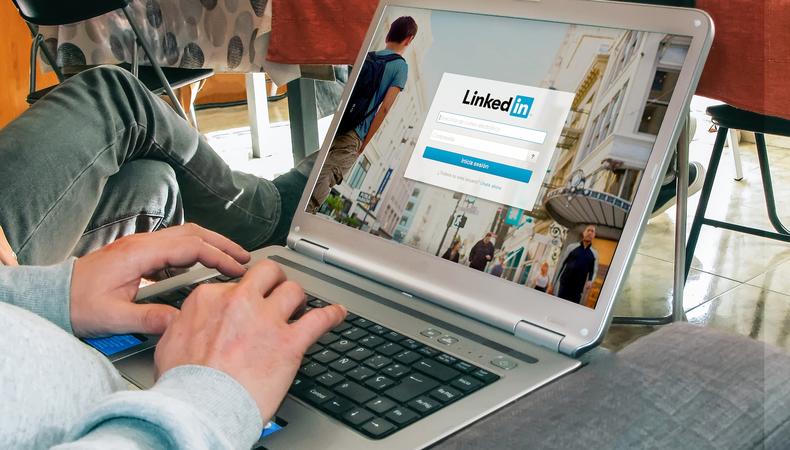 When you're a voice actor, opportunities are everywhere. Whether you live in a major or minuscule market, you're often the one responsible for drumming up your own business in this gig economy. And in today's connected world, there's no limit to who you can connect with...especially when it comes to LinkedIn.
As the top professional networking platform in the world, it makes sense to join the 500 million other users in your quest for career advancement. As a voiceover artist, there are five major reasons to use LinkedIn to create your own opportunities.
1. Your ideal client is there.
According to their statistics, 61 million of LinkedIn's 500 million users are senior-level influencers and 40 million are in decision-making positions. That means that even if you're looking for the head of the marketing department in a large corporation or the managing director over all the other creative directors, it's very likely the person you're targeting can be found on LinkedIn using the right search terms.
2. You don't need a paid account to find clients.
Almost all of the functions voice actors require from LinkedIn are available through a free account. You are limited on how many searches you can perform in a month and can't see a complete list of who's been viewing your profile, but you can still search and connect with plenty of prospective clients before you hit your limit.
READ: The Secret to Voiceover Networking
3. It's easy to find a contact at the company you want to work for.
Let's say you're interested in working for a particular production company. You can learn a lot from checking out their website, but then what? Do you reach out using your best guess at their email address format or fill out a contact form? How about option C: look the company up on LinkedIn. Once you click on a particular company's LinkedIn account, you can also click the "See all employees on LinkedIn" tab for a complete listing of users who say they work there.
4. Show off your portfolio in one place
LinkedIn works a lot like your website in the sense that you can display who you are and what you can do in one spot. Unlike other social media platforms, no one has to go hunting through your feed to see your work. Just add links of your audio, video, or any other web link to your content in the Summary and Experience sections of your profile.
5. Networking is expected.
Unlike other platforms, LinkedIn has the reputation of being a place to conduct business. That means LinkedIn members are typically more receptive to being approached for business opportunities as long as it's done in good taste with their best in mind.
LinkedIn is complicated, there's no doubt about it. But if you invest the time to fill out your profile completely—even if it's not totally perfect—you're doing better than most other users.
The views expressed in this article are solely that of the individual(s) providing them,
and do not necessarily reflect the opinions of Backstage or its staff.