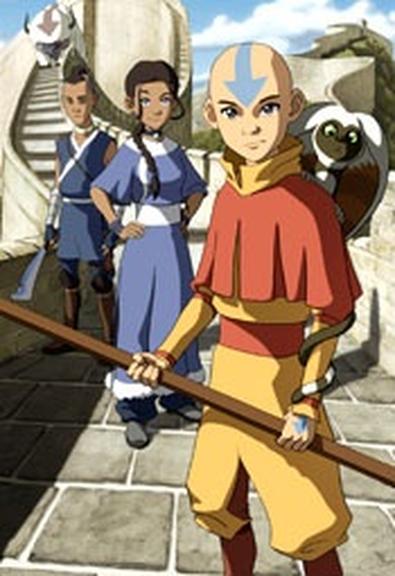 Believe it or not, it's been 27 years since Nickelodeon made broadcast history when it debuted as the first-ever network completely dedicated to kids. In that time it has garnered heaps of accolades and awards; created its own kudo-fest called Nickelodeon Kids' Choice Awards; spawned a pint-sized version of itself, Nick Jr., aimed at preschoolers; filled a cartoon void with the creation of Nicktoons, which favors creator-driven projects over shows based on pre-sold characters; launched Nick Magazine, the first-ever advertiser-supported, general-interest humor magazine for kids; partnered with Paramount Pictures to create Nickelodeon Movies to produce high-quality family films for the big screen; started the Nickelodeon Games and Sports network; and much, much more.
While live-action programming has become a significant part of the network's schedule over the years, in the world of animation, shows such as Rugrats, Doug, The Wild Thornberrys, The Ren & Stimpy Show, and SpongeBob SquarePants have kept the network leading the pack in landmark cartoons that are for, and about, kids. But of course, any animation show, no matter how brilliantly conceived and drawn, is still only basically paper and ink until a voiceover actor brings it to life.
"It's an interesting process when you're working with creators from day one to when the show actually records," notes Sarah Noonan, senior casting director for animation casting and talent. "Creators are writing their scripts, and they might have voices in their head, but when an actor finally comes in and does their character, they realize either, 'Oh, that character really works!,' or maybe the other characters aren't as strong and they need to flesh them out more. And characters morph! Sometimes actors bring in their own point of view and then a character the writers didn't think was important, they now realize, 'Wow, we can have a really interesting character that isn't as stereotypical as we wrote it.' That's what the actors are there to do. They have the material, and they can heighten it and make it great. It's their jumping ground. And that's what we always look for, that golden thing that happens. It doesn't happen all the time. So when it does, those are the magical moments."
Nickelodeon is headquartered in Los Angeles, where it must compete with other animation giants such as Disney, Warner Bros., and Cartoon Network for the talents of the city's fairly small but highly skilled voiceover community. So Noonan tends to supplement that reliable resource by searching out new talent in a variety of venues, and paying attention to the vocal attributes of performers outside of the voiceover arena.
"We like to find and discover new talent," explains Noonan. "Like what we did with Jeff Garcia [Sheen Estevez on Jimmy Neutron, Boy Genius]. Jeff was a straight stand-up comedian who didn't have any voiceover experience. But the character really popped when he read it, and we even ended up really revamping the role to become a much bigger character. That happens a lot, and it really has to do with the actor bringing a lot to the table. There's always that opportunity for the actor to really step it up and perform and be hilarious.
"So sometimes people can cross over from other areas, but sometimes people just aren't actors. That's really tough, because voiceover acting is still acting, and a lot of people don't understand that. It's actually even harder than live-action acting because you don't have subtlety, you don't get to wink...you have to have the energy behind it. And it's more demanding because you have to be heightened without being hammy, but still be funny. It's really very difficult. But I bring in everybody: live action actors, stand-up comedians, sketch comedians, stage actors, etc. Stage actors are amazing! They're great with voiceover because they're trained. And not only are they vocally trained, but they have this way of being free, and being goofy, whereas, if you look at a soap opera actor, they're just so subtle, so little and small. That doesn't work, it doesn't translate. In my world, the bigger, the better!"
But acting isn't the only playing field where new talent is sought. Creators and artists with a new and different perspective are also in high demand on the production end. Eric Coleman is Nickelodeon's vice president and executive producer of animation development and production. For him, uniqueness and innovation are key ingredients to a successful new animation series.
"Our focus is always on original shows, breakout characters, and fresh storytelling," Coleman notes. "We really look for creators who have an original vision for the show. And we look for creators who are also artists and who have a strong interest in, and talent for, animation. So our shows are not simply driven by the concept, but from an overall vision. Ideally, we like to work with people who can execute that vision. An example is SpongeBob SquarePants, created by Steve Hillenburg It's not like Steve just walked in and said, 'Hey, he lives in a pineapple! Isn't that crazy?!' It's that Steve is this guy who's extraordinarily talented who had a clear vision for an underwater world called Bikini Bottom and all the fun characters who live there. There was this great design aesthetic for the whole show, and a strong theme, which wasn't blatantly stated, but it really came from who Steve Hillenburg is: His sensibility was very much informing the character. He is literally the square peg who doesn't quite fit into the round hole that is the world that surrounds him. SpongeBob was set in a world unlike anything we had seen — or anything on TV — and it looked fantastic! So, having a strong voice and a really great talent behind it all was hugely appealing to us."
Two other talented artists caught Coleman's eye — Bryan Konietzko and Jorge Gutierrez — which prompted him to approach them about creating their own distinctive shows for the network. Konietzko had impressed Coleman with his art direction on Invader ZIM, a three-season, Nicktoons production about a short, eccentric alien banished from his home planet, IRK, and tricked into going on a "secret mission" to an obscure planet called Earth. Coleman challenged Konietzko to develop an action-oriented show that had little violence. In response, Konietzko and his partner, Michael Dante DiMartino, created Avatar: The Last Airbender, an Asian-inspired series in which 12-year-old Aang (Zachary Tyler Eisen) must face his destiny as the Avatar and save the Water, Earth, and Air Nations from the hostile Fire Nation that is threatening to oppress them. As the Avatar, Aang is the only one who can manipulate, or "bend," all four natural elements: air, earth, fire, and water. And it was the whole concept of "bending" that allowed characters to fight without being overly aggressive. Avatar wraps up its second highly successful season this December.
Observes Coleman, "The real strength of Avatar is the interesting characters and the great relationships among them. That's an ingredient for any show! It's not even like it's a 'secret' ingredient, but somehow, people overlook that and put the focus on either high concept or a lot of action. What we found with Avatar is that people who watch it become very passionate about it — even girls, who normally don't like that kind of show, say, 'This one I really like.' The passion among the fans has been wonderful. There are web sites following every element of the show, and there's been so much fan art and fan fiction...that's been a great thing to see. And there's excitement around the products, too. When season two premiered on iTunes, it was the number one season pass for TV shows for iTunes. So that was very exciting for us! We also built up a super site for the show on Nick.com — an expanded area with more games, more interactive elements, and more background on the characters. And we just had a wonderful response down at Comic-Con, where we were giving a behind-the-scenes look at Avatar, and there was a thousand-person-capacity room that filled up very quickly with a huge line of fans. You couldn't get in. So those are all signs we're very happy to see."
Coleman had also known Gutierrez for years. He had long been a fan of the artist's matchless style, and had been encouraging him to think along the Nickelodeon development lines for a show of his own — one with a character who could boast a break out personality and sustain a series. Gutierrez and Sandra Equihua came up with El Tigre, about a 13-year-old boy named Manny (Alanna Ubach) who struggles with the pull between being a superhero like his father, a supervillain like his grandfather, and just being a regular kid. El Tigre will make its debut sometime in early 2007.
"Coming up with the conflict for Manny — and it's a really juicy conflict! — was a starting point for the series," Coleman says. "But then Jorge also fleshed out the world through the view of Manny's relationship with his father, Rodolfo [Eric Bauza], aka White Pantera, which is different from his relationship with his Granpapi [Carlos Alazraqui], aka Puma Loco. And then the father and the grandfather have a funny relationship, and there's Manny's relationship with his best friend, Frida Suarez [Grey Delisle]...so, when you mix it all up, it gives a specific flavor to the show, which is different from other Nickelodeon shows.
"One of the things I'm very happy about with the success of SpongeBob," he continues, "beyond it being a TV and merchandising success, is that it represents Nickelodeon's creative philosophy very well, which is, again: breakout characters, strong creative vision, kid point of view, quality every step of the way. So we always want to include those ingredients in any show we're doing, including Avatar and El Tigre. Then it's a matter of mixing up the recipe so the shows seem different from each other but still share those qualities."
Creating and drawing any animated show is just the beginning, though. Casting the show is a major part of its creation, and finding just the right actor can often take a very long time. Because Nickelodeon shows are centered in the kid universe, child actors are often used to voice the characters, and that has its own unique challenges. But depending on the kind of show, adults are often used as well.
"The more realistic the show, the more we use real kids," explains Noonan. "For example, we always cast real kids for Nick Jr. shows. The more cartoony a show, that's when we start to cast adults to play kids. And it really comes down to the creator's preference. When somebody first has a show that's being developed, I ask, 'What do you envision?' Some people right away envision kids. Like Hey, Arnold! is all kids, real kids, because that's the feel of the show. Whereas you look at Jimmy Neutron or Rugrats, and that's adults doing kids. In the case of Jimmy Neutron, we had comedic writers saying, 'We want that snappy timing. We want them to really, really be able to hit the joke.' A lot of times with kids it's not as jokey — it's more natural, real-kid cuteness. With adults doing kids you can put a spin on it, and it can be more about the comedy. It's always about what's going to work best for what the show demands. Plus, the other thing is that kids' voices keep changing and that can be frustrating. Some creators are like, 'I don't want to do that. I don't want to change the voice every year.' That's a really important factor. Girls' voices don't change as quickly, but boys...it's tough. When I'm casting them, I'm all, 'Ooooh, make sure they're young.' It's so funny the little tricks that you learn."
Casting the lead role of Aang in Avatar proved to be an arduous task for Noonan that took an entire year to complete. The role finally went to Zachary Tyler Eisen, a 13-year-old East Coast actor who has had small on-camera roles and has been working in animation for about seven years.
Recalls Noonan, "I actually brought Zach in for another show a year or two before we started looking for Avatar. I'd never seen him before because he was in New York, but he was really good even then. I ended up not casting him for that show because they wanted all L.A. talent. But he was so great, and I remember thinking, 'God, I have to remember that kid.'
"Aang was a really difficult role to cast. I found one kid who's now in Monster House, but they didn't feel like he was right for the role. He's a great actor, but they wanted to find somebody else, somebody stronger, and that's when I kind of kept searching, searching, searching.
I saw hundreds and hundreds of kids! Finally, it came down to Zach and one other kid, but I really felt strongly about Zach. I even stood up in a big conference room in front of everybody and said, 'This is the strongest kid. You'll be so happy with this kid.' And they are. He's a natural, and he just gets it."
Zach gets help from voice director Andrea Romano, who guides him toward the emotional core of Aang and gives him specific direction about what's needed n a particular scene.
"She knows exactly what she wants, all the time," says Zach. "She tells me what she wants, and I do it. She is very straightforward. She's great, and she helps me out so much, even now when I know how to play the character. And she really helps with the situation, so I know what the character's going through."
Because he lives in Connecticut, Zach generally records his material alone — usually in his hometown of Stanford or in New York, although occasionally he does travel to Los Angeles. He reads the script at home, comes into the studio and works with Romano to shape his performance, and then spends about an hour recording the episode. Doing the ADR, a process that matches the actor's voice to the picture, takes roughly another 90 minutes. Then he's done, and off to do homework or play with his friends. Like his counterpart, Aang, Zach has to balance being a kid with his professional responsibilities. But even though he doesn't see himself continuing to act when he grows up, all his voiceover work is giving him a great level of preparation for what he really wants to do — be a sportscaster for the New York Rangers.
There's one other casting element of voiceover work that's especially difficult — even more so than in live action — and that is trying to replace an actor who has passed away. It's doubly hard if that actor was well-known or had a particularly irreplaceable voice, or both. Such was the predicament faced by Noonan and Coleman when the incomparable Japanese actor Mako, whose trademark raspy voice colored the character of Uncle Iroh in Avatar, died on 21 July 2006 following a long battle with esophageal cancer.
"Mako's death was so hard," acknowledged Noonan. "We knew he was sick, and he knew he was sick, and he really stuck in there for a long time. Mako was Japanese, and we would have loved to have a Japanese-American do that voice. But his voice was so specific and so hard. We're a very creator-driven organization; we believe the show's passion has to come from the creator, and we really go with their guidance. The execs and all have their say, but the creators felt strongly that it didn't make sense to change his voice and get another actor that isn't going to sound like him. So we literally had to get a guy who's a great mimic and did a really great impersonation of Mako.
"That doesn't end up happening on every show, though. Avatar is a more realistic show, and they're very specific about their characters. Mako was a really big character in the show, and though at first we were considering changing his voice entirely, in the end the creators wanted to be consistent and carry on. We loved his voice, and hopefully, this is our way of keeping the character's voice close to what Mako would have done."
"Uncle Iroh is such an important character," adds Coleman, "and we don't want to do anything that would compromise him as a character in the series overall. And I'm really proud of both Avatar and El Tigre in particular because they really show Nickelodeon at its best."
So stay tooned! At Nickelodeon, anything can happen...
Editor's Note: Avatar returns for its third season in 2007. And El Tigre is scheduled to premiere in early (first quarter) 2007.