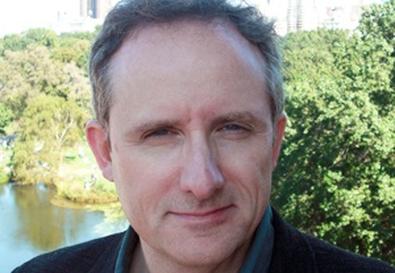 Because of the extraordinary competition for voiceover gigs, an actor has to be at the top of one's game, constantly honing one's skills and staying attuned to evolving trends. So says Paul Doherty, co-owner of the 45-year-old Cunningham-Escott-Slevin-Doherty Talent Agency and head of its Los Angeles division. A bicoastal agency specializing in commercials and the voiceover business, the company boasts a rapidly growing theatrical department on both coasts.
"Casting directors have told me 24,000 actors are pursuing voiceover work just in Southern California," Doherty says. "The business demands lots of choices, and that has increased with the Internet. At the same time, you have the best-trained group of performers in our history. But too few are trained to compete. You need to have the entrepreneur in your blood and be willing to reinvent and expand your abilities."
He describes one steadily working actor who studies movies and television programs to gauge shifts in vocal styles and our ever-changing culture, noting, for example, that the hitherto cynical voice has become "more reflective and approachable. The tone is natural, and you have the feeling that the person speaking is telling the truth directly and personally to the listener," Doherty says.
Doherty admires any actor who listens and is willing to adapt. But then, Doherty demands that kind of flexibility from himself. A high school guidance counselor complimented the New Jersey-born and-raised Doherty on his voice, leading to an internship at a local radio station when he was 15. "I was at the radio station a couple of months, doing odd jobs," he recalls. "I realized they did not have a show about theater. A teacher in school helped me make a demo for an interview show, the worst audition tape ever. But the station went for the idea, and I got to do a weekly program for three years on theater, and interview all the 'Waiting for Guffman' personalities in central New Jersey. These were people who worked at insurance companies during the day and played Tevye at night in community theater."
Gigs soon followed, first as an assistant to Yvette Schumer, an old-fashioned personal manager. In 1984, Doherty relocated from New York to Los Angeles and joined JHR (now known as KSR), a commercial and voice talent agency. In a little over a year, he moved into the voiceover division as an agent. Five years later, Doherty was running the voice department at the former Cunningham-Escott-Dipene, which he and Kevin Slevin bought in 2005, forming CESD.
Along with creating opportunities and cultivating contacts, an agent must have a strong opinion and be willing to go to bat for it, Doherty says. At the same time, he can't afford to fall in love with his opinion. "That's dangerous," the agent says. "It's grow or die. The culture keeps moving and shifting, and you've just got to roll with the times."
As technology changes, the agent's role becomes more complex. "It gets more difficult to put a dollars-and-cents value on an artist," he says. "We have to take into account union guidelines, competition, the marketplace, and the venue. Obviously, if an actor is performing on a webisode, that's worth far less than if it's a TV program that draws huge numbers of people or if it's a motion picture. Our quandary now is how we will set value in the future."