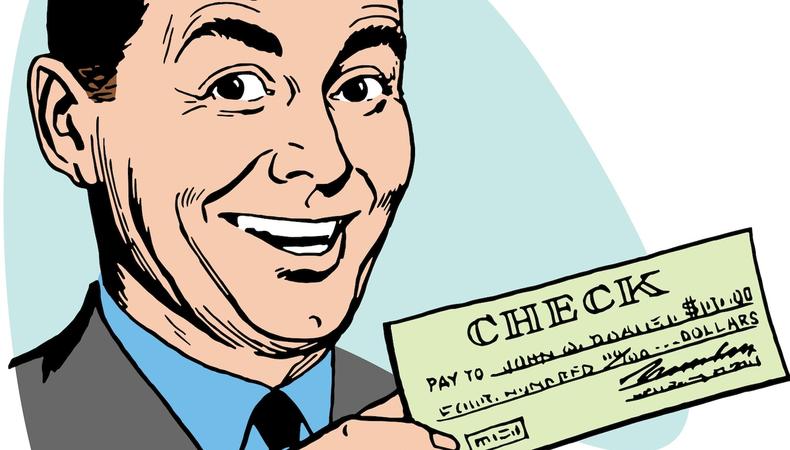 These days, there are so many nonunion projects looking for talent that budding voiceover actors who are eager to get their careers started are charging headfirst into the fray. I know I certainly did after graduating from college.
But the problem with running in blindly with only thoughts of your résumé in mind is that you may be undervaluing yourself. And if you do so from the start, it will likely continue to impact what you get paid for the rest of your career.
Once I was in the "real world," I felt like I could finally start creating the career I'd always wanted. When I was starting out, I didn't have access to a fraction of the jobs available to voice talent today in a variety of markets across the country. However, the more things change, the more they stay the same. I didn't know what I was worth either.
"That's what my agent is for!" I would tell myself. And I was right.
Sort of.
Other than offering you auditions you aren't likely to have access to as an independent contractor, talent agents assist producers and directors looking to hire you. They determine your rate of pay and the terms of the project, among other things.
How to Get Paid What You Deserve in Voiceover
What you're worth as talent is relative, but there are standards. There's a definite ballpark for what's acceptable and what's not, provided your terms are spelled out from the start with your potential client (where and when the session will be shot or recorded, what they need and want from your performance, etc.).
Agents also legitimize the specific demands of the project so it's not just your word against the client's. When you enlist an agent, you have an advocate who gets the terms in writing. They ask questions in advance that ultimately improve the production experience for both the client and talent alike. Agents typically troubleshoot elements you might not have considered while continually offering you opportunities rather than leaving you to endlessly secure work on your own.
But the primary issue talent agents solve for us as talent—besides determining the terms of the project—is usage.
The trick to voiceover networking.
"Usage" is an industry term that producers, casting directors, and talent agents use when determining your rate of pay for any given project. The very first element that must be determined is the projected usage of the piece. In other words, will your likeness (including your voice) be used as a network television commercial, local radio spot, documentary, web only, for trade shows, theatrical release, corporate narrations, e-learning, in-house use, and/or new media?
Each of these forms of use implies a value in terms of income for your work, no matter if the project is a flat-fee buyout or subject to residuals. The length of the final production and degree of difficulty for any given job is relative. However, the ultimate usage is not; it's far more tangible.
These are a few of the key elements that determine your worth as an actor and a voice talent. A seasoned talent agent certainly earns their commission, regardless of whether the job is union or not. If you've been booking gigs on your own up until now, it may be time to move up to the big kid's table and secure an experienced talent agent or two to improve your bottom line and forward your career into a full-fledged profession.
The views expressed in this article are solely that of the individual(s) providing them,
and do not necessarily reflect the opinions of Backstage or its staff.