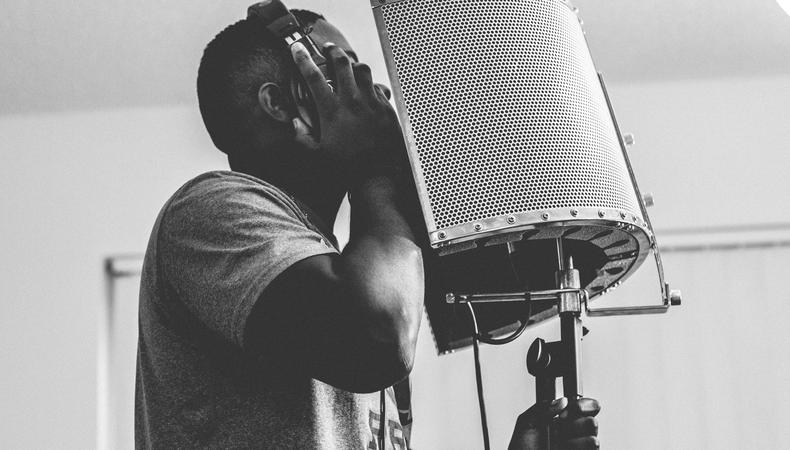 This week's podcast episode is the final part of our Voiceover Guide. We cover such wide-ranging subjects as voiceover conferences, anxiety and motivation, branding and marketing, and the business and legal practices successful voice actors employ.

What will attending a voiceover conference do for your career? How can you perform your best at an audition when you suffer from anxiety? What is the difference between branding and marketing? What does a Madison Avenue advertising executive look for when choosing a voice talent? And how should you structure your business affairs?

Podcast guests this week include voiceover conference directors Gerrald Griffith (VO Atlanta) and Dave Courvoisier (WOVO Con), psychologist Dr. Chloe Carmichael, author, voice actor and comedian Anna Vocino, marketing and advertising gurus Celia Siegel and Doug Melville, and business savvy brainboxes Tom Dheere and Robert Sciglimpaglia.
Jamie Muffett is a British voice actor, audio engineer, and filmmaker based in NYC. His voice clients include Coca-Cola, Warner Brothers, Microsoft, and National Geographic. For more information, visit www.jamiemuffett.com.
Get all of your VO questions answered by peers and experts on the Backstage Community forums!
The views expressed in this article are solely that of the individual(s) providing them,
and do not necessarily reflect the opinions of Backstage or its staff.