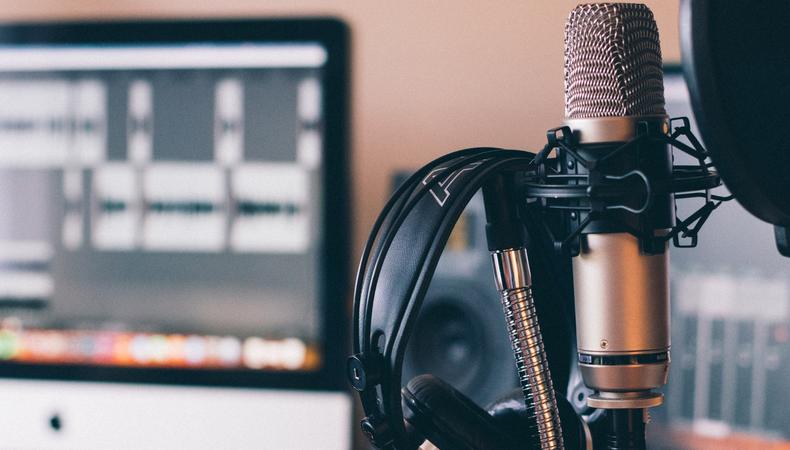 While many saw the coronavirus quarantine as an obstacle, Tony Jackson saw it as an opportunity; specifically, he saw it as an opportunity to find voiceover roles and not just any voiceover roles, but roles he passionately believes in. Here's how he is using Backstage to make his VO aspirations a reality.
Tell us about the voiceover project you were cast in using Backstage.
The project is called "Singleness and Quarantine," [a short film] by Cierra Martinez. I play a pastor delivering a sermon on TV.
What was the audition and application process for the project like?
The process was actually very enjoyable. I had audited one of Joseph Pearlman's classes after seeing one of his sessions on the Backstage YouTube channel. In the class, he drove home the point that you have to have fun when acting. I took his advice—and then landed this part!
These voiceover jobs are casting RIGHT NOW
How long have you been using Backstage?
I have been on Backstage since February 2020; you all were offering a Leap Year sale and I took the opportunity!
Why did you turn to Backstage to find voiceover work?
I discovered that it was a great place to find acting roles you won't find on any other pay-to-play website.
During this strange time of the pandemic, how has Backstage been helpful?
It has really helped me work on my acting skills, and I'm immensely grateful for that.
In general, how does Backstage make it possible for you to book remote/voiceover work?
Many of the voiceover roles I audition for are proper acting roles, whereas on other voiceover-dedicated sites, jobs are more focused on commercial and narration.
Why do you keep returning to Backstage for voiceover gigs?
Backstage has been a wonderful resource for me to expand my voiceover work into areas I can't explore on voiceover-dedicated services. I'm really enjoying the process and look forward to even more opportunities to lend my voice to someone's creative endeavor!
What materials do you recommend having on your Backstage profile in order to book voiceover jobs?
Make sure you have professionally produced demos that highlight what you can do! If you can, cut up your demos and rearrange the spots so that each spot is at the beginning, and so you have multiple versions; this can help you send a more tailored reel to fit various audition needs. Also, although our voices are our gift, be sure to have high-quality headshots. In the right hands, even pictures from your phone can look good.
What is your advice for voiceover actors who are new to Backstage to get started?
Audition for as much as you can and don't be afraid to get uncomfortable—discomfort is where growth happens! Also, as Joseph Pearlman says, make sure it's fun! You can't give your best if it's not fun for you, so relax, let loose, and go for it!