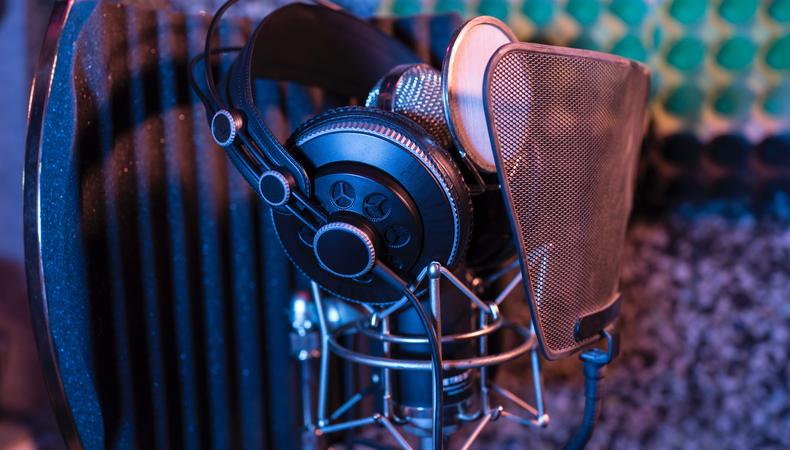 This week on the VO School Podcast we're doing something a little different. I've invited four successful voiceover actors to share with us how they find work. In part one of a two-part series, we cover five areas: telephony-IVR, radio imaging, Spanish language in the U.S., promo, and commercial voiceover.
Joining me to discuss the areas of radio imaging and Spanish language is Issa Lopez, a bilingual voiceover talent, actor, singer, and spokesperson with global, national, regional and local on- and off-camera credits. As one of the most in-demand Spanish-English and radio imaging voices in the freelance world, she's been recognized among the top bilingual voiceover artists available.
Liz de Nesnera discusses telephony and IVR, bringing her years of experience working at the French Embassy Trade Office, then as a radio station copywriter and production director, and ultimately as a producer and casting director for a corporate recording studio. She records phone system prompts, medical and technical narrations, explainer videos, and more in English and French. Clients such as La-Z-Boy, Pier 1 Imports, and Porsche have hired her for her sound and experience.
READ: Voiceover 101
Our promo discussion features Rider, an in-demand voice in the industry being used as the signature voice of Nascar on NBC, CW Network's hit shows "Legends of Tomorrow" and "Supergirl" as well as the MLB on FS1 and Fox Sports, Spike TV, the American Heroes Channel, Epix, and more. Rider was also the commercial voice of the San Diego Chargers for seven seasons.
Then for commercial, experienced voice actor Carin Gilfry discusses her work. She's narrated and produced over 100 audiobooks and voiced thousands of commercials, instructional videos, IVR systems, documentaries, and video games. Her past clients include Duncan Hines, Quaker, Clairol, Zulily.com, GrubHub, and many more.
The views expressed in this article are solely that of the individual(s) providing them,
and do not necessarily reflect the opinions of Backstage or its staff.