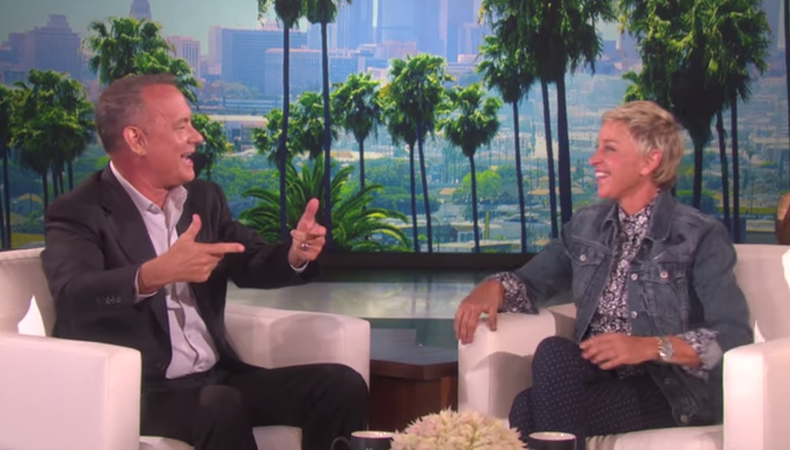 Tom Hanks and Ellen DeGeneres, two of the most well-known figures in entertainment, recently sat down on "Ellen" to discuss their voiceover acting experience with Pixar's "Toy Story" and "Finding Nemo" franchises. In a particularly memorable bit from the interview, Hanks asks the audience to cover their eyes as he and DeGeneres speak in character as Woody and Dory, making for the "Pixar-off" of the year!
READ: "1 Thing You Must Get Right in Voice Acting"
Hanks, who is currently working on "Toy Story 4" and just released the live-action "Sully," goes on to talk about the challenges of the lengthy recording sessions for animated films, how he approaches doing Woody's lines "93 different times," and the physical effects the performance has on his jaw and diaphragm. "It's harder than people think it is," agrees DeGeneres, "because it's all just emoting, and your voice is doing all the acting."
Watch below to find out what DeGeneres takes a bite of in the recording booth so her mouth doesn't get dry!
Want to find your own character to voice? Check out our voiceover audition listings!
For more acting advice, visit Backstage's YouTube channel!