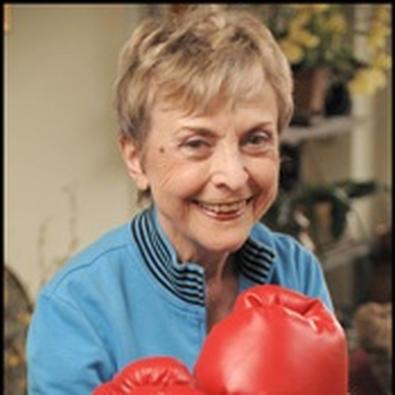 There is one reason to see Kari Floren's Voices of Swords: Rosemary Prinz. As Olivia, a woman about to undergo heart surgery who defines her life in terms of battle, Prinz is tough but never heartless, vulnerable but never pathetic, and manipulative but never alienating. Her performance is captivating, nuanced, and flawless.
The play is mediocre, fairly successful as a set of character sketches but not as a drama. Floren sets up immediate tension between Olivia and Alexis, a personal organizer Olivia's son Kosey has hired against her will; between Alexis and her family; and between Olivia and Kosey, who refuses to visit. The cast is capable, and director Spider Duncan Christopher's staging is vital, but the play's development is spiky, staid until a character has an outburst or moment of catharsis. Problems resolve themselves quickly, and the stakes never get all that high.
Voices focuses on coming to terms with the past, and, necessarily, it dwells there. "Remember the time..." and "You were always..." introduce backstory that, while interesting, isn't always necessary. A sideline featuring Alexis' ex-husband, Matthew, seems superfluous; rather than deepening Alexis' character, her dealings with Matthew flatten her into "the one whose life keeps going wrong." Commendably, Floren allows neither Matthew (a convincing Michael McKenzie) nor Kosey (Robert M Jimenez) to rescue Alexis.
Some of the most successful scenes are interactions between Alexis (an energetic Lauren Mufson) and her endearingly gauche parents (Mary Elaine Monti and Gordon Joseph Weiss). Floren's talent surfaces when she exposes absurdity and socially unacceptable behavior within everyday experiences, catching people as they let their guards down in ways that feel both original and true to life. Floren's eyes, ears, and wit are all sharp, and it would be no surprise to see strong work from her in the future.
Presented by Right Down Broadway Productions
at Urban Stages, 259 W. 30th St., NYC.
June 18-22. Wed.-Fri., 8 p.m.; Sat., 2 and 8 p.m.; Sun., 3 and 7 p.m.
(212) 868-4444 or www.smarttix.com.