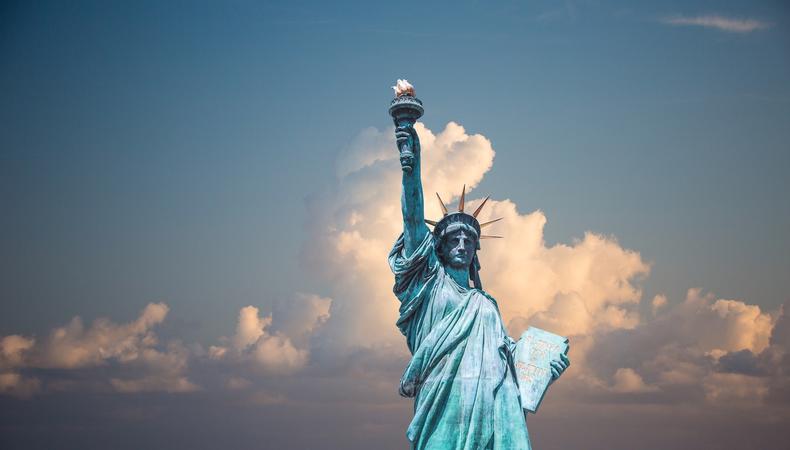 New York is the city that never sleeps, and with so many events and activities each week across all five boroughs, it can be hard to know what's actually worthwhile. Here are the events New York City actors should have on their radars this week.
Vote in the primaries on Sept. 13.
Do you have some issues with anything your government has done over the last 19 months? Have you had frustrations with the subway? If you answered yes to either, then you owe it to yourself and to your fellow citizen to vote in New York State's primary elections on Sept. 13. Find out where to do so right here, because remember: You're not allowed to complain if you didn't vote (and imagine how much worse the subway would be if you weren't allowed to complain about it). (Free)
Laugh the pain away—for free.
Speaking of the government, seeing as we're a long ways off from universal healthcare, you would be wise to jump at this opportunity for free laughter (you know what they say about laughing and its medicinal properties). On Sept. 8, Littlefield in Brooklyn will host Laugh Exchange LIVE!, an entirely free evening featuring more than a dozen comedians. Drink, laugh, hang—and don't forget to vote on Sept. 13th! (Free, but advance RSVP is required)
You don't have to choose between seeing theater or film.
At the intersection where film meets live theater is "SOUNDSTAGE," a hybrid of mediums billed as "an audio and visual poem that meditates on the concept of the artistic muse." Created by HERE resident artist Rob Roth, who will perform it live alongside his onscreen counterpart Rebecca Hall, plus dancers and cellists, the presentation will run Sept. 13–29 at HERE. And don't forget to vote on Sept. 13! (Tickets start at $15)
See the light (with this conversation about on-camera lighting).
Interested in a career on the electrician side of film and TV? Or, just curious about how it works? On Sept. 8, Jamie Courville will host the second in her series of talks, Conversations With the Crew: Electrician. The free event at the Brooklyn Public Library will delve into the ways in which electricians manipulate all lights on a given set, as well as ensure power is available to all who need it. Come to listen and learn, and don't forget to vote on Sept. 13! (Free)
Broadway recycles so you should, too.
Recycling is sexy—just ask Broadway. On Sept. 12, the Broadway Green Alliance will hold an e-waste collection drive in Duffy Square. The event, which is open to all theaters, theater professionals, and fans alike, will function in partnership with Electronic Recyclers International, Inc., and will accept everything from cell phones, office machines such as printers and copiers, DVD players, computers, external machinery such as keyboards, storage, and wires, and the like. Do good for yourself and the planet, and for the last time: please go out and vote on Sept. 13. (Free)
Check out Backstage's NYC auditions!