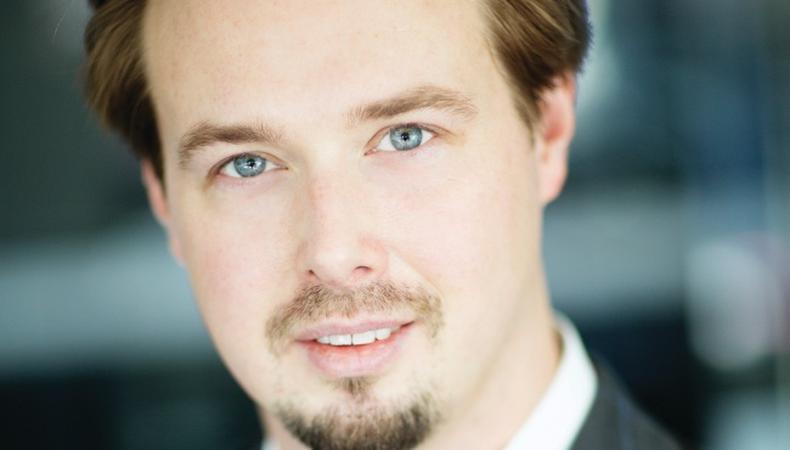 This year, the Venice Film Festival, held Aug. 30–Sept. 9, featured a section of competition devoted to virtual reality films for the first time. Patric Palm, the CEO and co-founder of Favro, a collaboration app used by VR and augmented reality studios, weighs in on the ways technology and VR are pushing the boundaries of acting and filmmaking.
What does Favro do in the VR filmmaking world?
We started Favro with the idea of bringing the agile way of working to not just software developers [but to] marketing teams and executive teams. One important customer group is the creative industry. We have game developers—specifically game developers working with VR—and platform providers like Unity, which is being used in, I think, 90 percent of all VR experiences. But then you also have creative agencies and they want to be more agile [but] need to be more technical. They need to do work with VR because that's what their clients want.
How do you think the production and consumption of VR films will differ from how the industry operates now?
The first thing to think about is the format itself. What is the evolution of PlayStation VR versus the mobile lightweight [headsets]? When it comes to movie theaters, box office ticket sales are dropping, and the industry is trying to figure out what to do instead. Exactly what are the ways that we'll consume VR? Arcade hall style [or] at home with your headset? I think we'll see more VR as a service.
VR lends itself to short and intense experiences, and the best way to make money off of that is when it's offered as a service. So that can be like a Netflix model, where you pay a subscription fee. [For example], I'm a fan of "Game of Thrones," so it might be that I'm going to have different "Game of Thrones"–related experiences that I'm going to pay a monthly subscription to have, but there'll be 360-degree scenes and more game-oriented things.
When it comes to the production, you have to think of how this is all created. It's the same thing as when games became more advanced; it took a while before the developers figured that out. It's the same thing with special effects. Remember the first time you saw "Avatar" and were like, "Wow!" It felt like they were the first special effects movies. Those moments were pivotal because those studios nailed it; it's the same thing now. You're going to have studios or people who figure it out and create something awesome.
What should actors keep in mind when working on a VR project?
There are a lot of differences from making a normal film, but it's still a film. Think about Andy Serkis, who played Gollum in "The Lord of the Rings." Everything that has to do with body language and movement you need to think about so much more, because it's going to have an exponential effect in a VR film when you're wearing rigs. Body language matters a lot for a normal actor, but in this environment, when you're recording these kinds of things, it has a much bigger impact.
What kind of skills would someone need to bring to the table for a 360-degree role?
An ability to visualize. There's going to be a lot of blue screen and green screen going on, there are going to be camera rigs on their heads. Let's say you do a shoot, you act a scene [in a normal film], and the director can say, "Have a look at this"; it's much easier to give direction because you can basically see what's going to happen. [With VR or CGI], you've probably seen interviews with actors saying, "It's kind of weird trying to play against an imaginary person." Now imagine that times 10!
How do you think filmmakers can craft a VR narrative in order to direct the viewer's attention?
When you're making a film, as a filmmaker, you are in the driver's seat of what's going to happen. You control everything. With a 360 movie, you have a little bit less of that because where the person's going to look is going to be a little different. More interactive experiences, where the consumer is in the driver's seat, are the single most interesting thing. Right now, the conversation is all about technology. What will happen when brilliant creative minds start to get interested in this space and they're trying to explore what kind of story we can do in this medium? There's a lot of money stepping into the VR and AR space, but a lot of creative talent is moving in this direction, too.
Looking for VR and normal film opportunities? Check out Backstage's film audition listings!