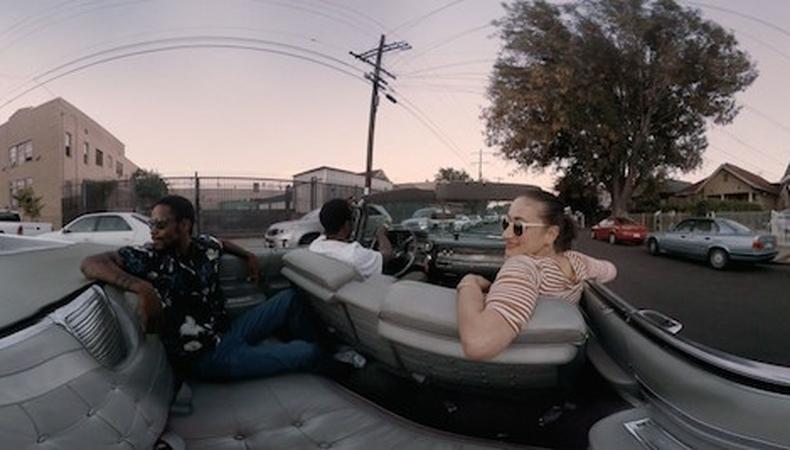 Film is the director's medium and theater is the actor's, but the expansion of a new storytelling realm could turn those perceptions on their head.
The advent of VR technology has cracked the possibilities of the animation, commercial, and narrative spaces wide open to give way to an experience that provides viewers agency within the story's world.
As a part of the Tribeca Film Festival, narrative and music video VR creators (including director Janicza Bravo and animator Tyler Hurd) showcased their work in partnership with VR studio Wevr.
Hurd's "Old Friend" animation to Future Island's synth-pop song of the same name surrounds viewers with a vividly psychedelic performance from dozens of oompa-loompa–looking men following an enthusiastic band leader. Completely surrounded by mountains and clouds with faces that react when viewers look at them, "Old Friend" as well as another music video to rapper Killer Mike's "Crown" are poised to revitalize the music video industry.
"I'm excited to play with this new medium, and a lot of creative people have been working in the same medium," he told Backstage. "I like exploring more than I like constant refinement or repetition."
Hurd spent nine months working full-time on the award-winning piece. "I wanted to get away from the learning mentality," he said about avoiding the approach in other video games that challenge users to master certain skills to play. "I wanted to make it fun and easy, and have it be full of joy, just this bright color barrage."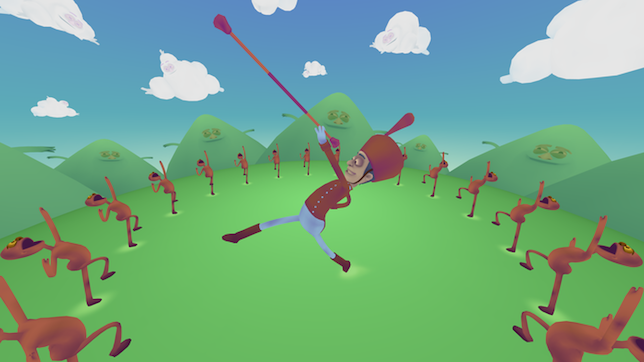 On the live action frontier, director Janicza Bravo's "Hard World for Small Things" starring Keith Stanfield ("Straight Outta Compton," "Short Term 12") and Brandon Scott grounds audiences in a tragic real-world scenario that packs an emotional punch. The under-10-minute short takes place almost entirely in an open top vehicle that gives viewers a fly-on-the-wall feeling about observing the small cast as they drive through their neighborhood. Micro-stories unfold as the narrative develops with audio triggers and sights to help guide audiences' eyes. But the beauty of VR lies in the viewer's complete agency on where to focus their attention within the film.
"It registers higher emotionally," says executive producer of both projects and Wevr co-founder Anthony Batt of the VR film experience. "The actors [in live action films] can't plus-up their performance either. They don't have anything to play off of. There's no crew, no big camera looking at them. They're left alone with a very small camera, so it gives them more freedom and more vulnerability."
For "Hard World for Small Things," which was shot in one day, Bravo wasn't present for the actual filming, instead having the actors drive off and stick to the loose script they'd rehearsed prior.
Batt describes the VR sets as very different to the usual film set. Once the director calls action, Batt noted the outtakes showing "in every direction people are running, hiding, ducking behind things" so as not to be seen in the four cameras' 360 degree range.
"All the blocking's done," said Batt of the process, "but once you start shooting it kind of becomes like theater."
Inspired by this post? Check out our theater audition listings!