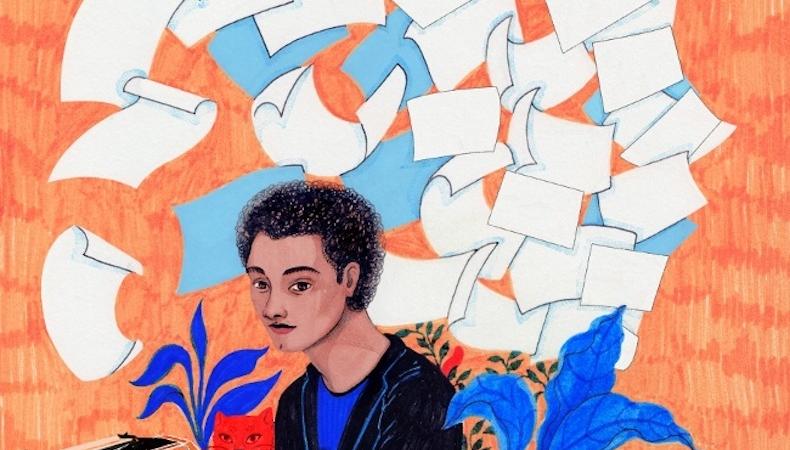 One of the highlights of the 2017 WGA Awards came when Bob Odenkirk, while presenting an award, told the room of assembled writers to never lose faith in their craft. After all, Odenkirk, an actor with a wonderful career, started out as a comedy writer. To paraphrase his words: "Cheer up, comedy writers, because one day, someone might cast you as an actor in a gritty drama."
While it's a funny joke, writers have it pretty good in today's environment. You often hear content is king, but I would argue the writer is king (or queen).
I, too, was a writer first. I had very little intent on acting, but once, while trying to cast a part in a play, I gave the actor a line reading (something I would never do today). In doing the line read, I realized that the character in question was essentially a stand-in for myself. He had my sensibility, my view on life, and my perspective. I gave the actor the role, but it still wasn't exactly what I wanted. I decided that day that there was a place for me on the stage, that I brought something different than the actors I was seeing in auditions. I immersed myself in acting classes and have never looked back. That was 13 years ago.
I tell you all of this to say that I would not have become the actor I am without being a writer. In fact, some of the best actors I have worked with are writers—they just don't always know it. They have little writers in their heads, banging away at a keyboard as I am now, and that's what allows them to come up with inspired improv in a Judd Apatow film, or the backstory choices they make as they prepare their sides for an audition.
Hollywood as a business likes characters that fit into nice, neat holes—the "leading man," the "nerdy best friend"—but we all know real people are more complicated than that. Offscreen, the leading man and the nerdy friend can be the same person (see: almost any Woody Allen film).
So in the interest of having the most robust and fulfilling career, my advice is to write roles for yourself. Don't wait for Hollywood to figure out what makes you special. You don't even have to be the star of it, but write something that you can produce on your own dime. The barriers to self-producing a short film have never been, well, shorter.
READ: 4 Things to Keep in Mind When Creating Your Own Content
The same way I started taking acting courses, you should start taking writing courses. Every college, for the most part, has an extension class in the basics of screenwriting. And much like the first draft of this column, your first draft will be lame and unreadable. But in time, you'll polish it and get it ready to stage or shoot.
From "Rocky" to "The Brothers McMullen," Hollywood is littered with the stories of actors who wanted a role they were not being given, so they wrote it. These stories inspire me, because I'm never going to be a chiseled-bod actor like Tyrese, nor will I ever have the real menace of a Michael K. Williams. But I do bring my true self to every part I play. And it all started with the parts I wrote, and continue to write, for myself.
I wrote and starred in two pilots for HBO. Both times, I played slightly different versions of myself. The second pilot was ordered to series, but after some executive shuffling at the network, the series order was rescinded and I had a heavy heart for months. But then I got a call from my agent saying that Marlon Wayans had seen a clip from one of the pilots and wanted to audition me for a role on his upcoming NBC show.
At the audition, Marlon asked me all about the character I had written for myself on the HBO show and was relieved to learn that the character was basically me in real life. I got the part, and my life has never been the same.
In the end, I would have never been asked to audition if I hadn't found my voice after years of writing the parts I wanted to play. I populate my scripts with fun and living characters and, every now and then, I drop in a role I would be perfect for. I wish for you this same wild ride.
Riddle is an Emmy-nominated writer ("Late Night With Jimmy Fallon") and will be starring on NBC's "Marlon," premiering Aug. 16.
Ready to get cast in comedy? Check out Backstage's New York City audition listings!