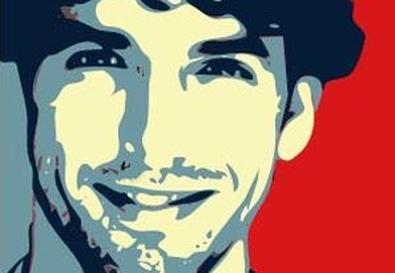 In a program note to the Seeing Place Theater's production of "Waiting for Lefty," artistic director Brandon Walker writes, "This play serves a two-fold purpose: both to give a forum to our modern dilemmas and also to begin the building of a permanent acting company…. Much of our rehearsal process has been spent trying to get this whole cast working the same way—as a living organism, marrying the playwright's values with our own." Certainly a worthy goal, and the large cast seems dedicated to it. Unfortunately, as directed by Walker and Reesa Graham, too much of the rehearsal process is evident in this rendering of Clifford Odets' seminal 1935 drama of proletarian protest.
Before the play begins, the actors mull about the theater, interacting with the audience with improvised dialogue. It's an artificial ploy, and the talk's no match for Odets' distinctive portrayal of a union-hall meeting at which taxi drivers rally to go on strike against the advice of their corrupt union boss. The strike faction is led by the titular Lefty, who never actually appears, although the program lists an actor as playing him. It's one of the less nettling things about the show.
Punctuating the strike debate are vignettes of the cabbies' personal lives, with Odets taking aim at a litany of perceived evils of capitalism, from profit-hungry bosses to Broadway-theater commercialism. But rather than separating these scenes distinctly from the union-hall proceedings with blackouts, as the script indicates, this production melds them into the main action. As the actors do these scenes, their fellow performers watch intently, at times audibly responding and greeting their conclusions with hugs and applause. It begins to look like scene work in an acting class, and the actors occasionally appear to be still exploring the script rather than performing it. An emotional mushiness spreads over the show.
There are affecting moments. Christopher Bischoff and Anna Marie Sell evoke the frustration of a married couple strangling in an economic vise, and Tyler Moss is vibrantly malevolent as union boss Harry Fatt. John Greenleaf impresses as a doctor railing against the profit demands of the medical business.
Still, the production lacks the overall level of performance and staging to give Odets' script, so tied to its time and place, the immediacy needed to deliver the gut punch it had originally, when first-nighters, according to theatrical legend, rushed to the stage to join the cabbies' battle cry of "Strike! Strike! Strike!!!"
Presented by the Seeing Place Theater at American Theater of Actors' Sargent Theater, 314 W. 54th St., NYC. June 9–26. Wed.–Sat., 8 p.m. (800) 838-3006 or www.brownpapertickets.com.