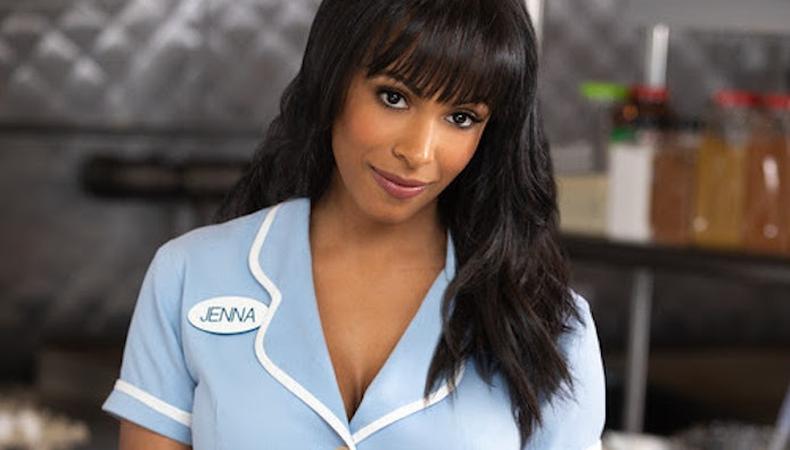 On Broadway and beyond, a curtain can rise as quickly as it can fall; a star can be swapped as easily as Bernie Telsey can say, "That's enough." Theater is the beating heart of New York show business and, if you want to make it here, it's crucial you're up to date on incoming projects, latest castings, and other industry news. Don't worry, Broadway baby, Backstage has your back. Every week, we're rounding up the can't-miss stories no thespian should live without, so you can focus on important matters like hitting your high F. Curtain up and light those lights!
Order up, Nicolette.
Broadway's enduring hit "Waitress" has set its new leading lady and it bears significance. Nicolette Robinson will make her Broadway debut as the titular pie-maker beginning Sept. 4. Robinson, who replaces current star Katharine McPhee, will remain in the track through Oct. 28. An alumna of several Off-Broadway shows, she will be the sixth woman to play the role of Jenna on Broadway for an extended period and, notably, the first actor of color to do so.
Mary Page will hang around.
If you haven't gotten there yet, audiences have a bit more time to catch "Mary Page Marlowe," the Tatiana Maslany-starring Off-Broadway drama. Written by Pulitzer Prize winner Tracy Letts, the Second Stage production will now run through Aug. 19 at the Tony Kiser Theater. Lila Neugebauer directs the 18-member cast, which also features Grace Gummer and Blair Brown.
Carole's coming back to town.
Broadway's "Beautiful: The Carole King Musical" has announced a new (old) lead. Abby Mueller, who originated the role of the eponymous songstress on the show's first national tour and subsequently played it on Broadway, will return to the jukebox tuner Aug. 7. Mueller will replace current lead, "Supergirl" star Melissa Benoist. Mueller is also, notably, the sister of Jessie Mueller, who won a Tony Award in 2014 for her origination of the very role.
A new "Oklahoma!" comes sweepin' down the plain.
A re-mounted take on the Rodgers and Hammerstein classic "Oklahoma!" will head to St. Ann's Warehouse for a limited run this fall. Beginning Sept. 27, Rebecca Naomi Jones (Broadway's "Significant Other") and Ali Stroker (Broadway's "Spring Awakening" revival) will lead the production, which originated at Bard SummerScape in 2015. Daniel Fish directs the piece, running through Oct. 28, which will also feature original cast members Damon Daunno and Mary Testa.
An old gospel gets a new production.
For the first time since 2004, "The Gospel at Colonus" will be staged in New York City. The soul music adaptation of Sophocles' tragedy "Oedipus at Colonus" will be presented by The Public Theater at its outdoor Delacorte Theater in Central Park, for six free performances Sept. 4–9. Lee Breuer and Bob Telson, who jointly created the piece 35 years ago, will lead the run, which Breuer will also direct.
"Agnes" sets Off-Broadway premiere.
"Agnes," a new play by Catya McMullen addressing our limited understanding of Asperger's, will have its Off-Broadway premiere this fall. The production, from Lesser America and Hugh Hayes, will debut at 59E59 Theaters beginning Sept. 8, and play a limited run through Sept. 29. Directed by Jenna Worsham ("Street Children"), the piece will star John Edgar Baker, Hiram Delgado, Laura Ramadei, and Claire Seibers.
Ready to get to work? Check out Backstage's theater audition listings!