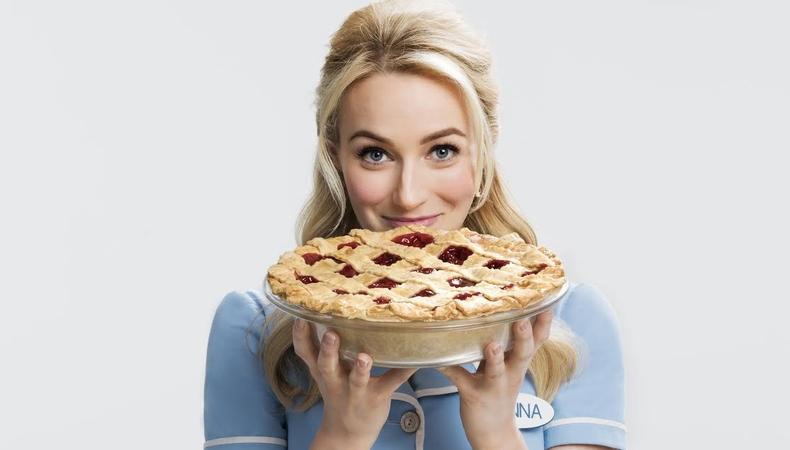 Broadway replacements have big shoes to fill—literally. Stepping into a role originated by someone else brings with it a highly unique set of challenges and rewards. In The Replacements, Backstage speaks with replacement performers who have lived to tell the tale.
It's amazing what baking can do, and Betsy Wolfe will tell you. The triple threat has taken on well-known roles before, including Cathy in the 2013 revival of Jason Robert Brown's storied "The Last Five Years," as well as one lovable half of the lesbians from next door in this past season's Tony-nominated "Falsettos" revival. But signing on for the title role in Broadway's fresh-from-the-oven hit "Waitress," the Sara Bareilles-scored tuner that opened in 2016, was an entirely new experience for the performer. Wolfe took time from her eight-show-a-week schedule to discuss joining a company en-media-res, as well as to offer advice to any actor facing the daunting notion that is putting their own stamp on a well-worn character.
How did the role of Jenna in "Waitress" first come onto your radar?
It actually came onto my radar years ago when they were first developing it. I was well aware that it was happening. It came officially onto my radar when they were looking to replace [original star] Jessie Mueller. They said, 'There might be this one little thing,' and of course that one little thing ended up being that the lyricist and music writer of the show [Bareilles] decided to star in the show. She had a certain set time in her schedule, so I knew they wanted me to do it after and it was just a matter of figuring out the right timing. I've been in since June 13th, that was my first night.
What is the rehearsal process like for a replacement?
It's just completely different, and it's something I never experienced before. I was just very uninformed, in a certain way, about what the process looked like. For the longest time, it was just [me] and a stage manager and occasionally two to three swings or someone else they were also putting into the show. For a show like this that is so technically involved—there's a spoon comin' at ya here, flour flying at you there—those are things that you can't truly rehearse until you're with the company and you add in lights and whatnot. My process was about four weeks total, which I've heard is longer than other people's rehearsal processes for replacements but for this show, I defy you to tell someone to do it in under four weeks!
What is it like stepping into a fully-formed cast?
That was the hardest thing. That was the thing that I couldn't have predicted. I had always been fortunate enough to have the preparation where I know this person is cast and we'll maybe text before rehearsals begin and you start hanging out when you're rehearsing and you're building and you're creating something together so there's this camaraderie and this family element that can't be quite duplicated in the same way. It's not that it's better it's just very, very different. I'll never take for granted again just what the rehearsal process naturally will do, which is form those kinds of relationships and bonds and those kinds of moments.
What advice would you offer someone stepping into a role?
I've done roles done by others before when I've done revivals, but you have a certain process, and you still start at the beginning of the rehearsal process. [As a replacement], I had to release this sense of, 'I want it to be my perfect, best night,' or my fully realized version on my first night. That's normally what a preview would be. I just had to release this idea of, 'It's gonna be done and realized and ready for people to see.' The reality is, my process getting into it, it's only going to grow and get better, so I think that's the biggest thing is to just release. Let it be imperfect. While you want to make things consistent, you also need to give yourself freedom to let your performance grow.
How did you make the role your own?
It seemed so daunting to me when I first started and then at some point I had to just give it up and say, 'I have to view this as if I'm doing this for the first time, as if it's just my role.' In reality, then, it's the same way that I view every other role. Mentally, for the actor, I think you just have to approach it the exact same way...You consider it replacing but to me, it's not just about what role you're replacing but the environment of the people that allow you to do what you feel you can do with the role.
What do you wish audiences knew about replacements?
It's the same [feeling] as if an understudy is going on that night, which is, 'Oh, I'm not seeing the person that originated this.' I've seen incredible replacements! I think the most important thing is to say, 'What are they doing differently or do I receive this in a different way? Is the truth of the story still coming out? What is the takeaway?' And then celebrate the fact that different people are going to bring different things to the roles. The biggest compliment I can get at the stage door is that people see different sides of themselves in the different people that have played the role. Something speaks to you in a way that it hadn't when someone else had been doing it or vice versa. That's the gift.
What's the best part about replacing?
It's so important that we don't actually label what something looks like. I think having other people doing the same role allows for people to have open minds. I don't think that we should categorize and say, 'This is what this looks like and only this,' because that could really get us into big trouble. I think the more open we are as artists and the more open the artistic form is, the more open we can then be with ourselves. That sounds like this grand statement for replacements but, really, art is all about interpretation.
Inspired? Check out Backstage's theater audition listings!