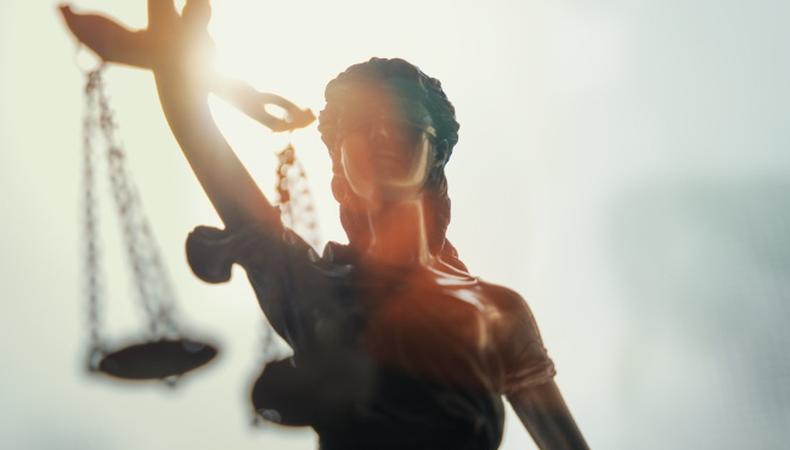 Controversy is inspiring change in the wake of the explosive sexual harassment and assault revelations about film megaproducer Harvey Weinstein and his chronic misconduct. The entertainment industry is cracking open more accounts of persistent harassment and abuse, and policymakers are taking note. New York State Assemblywoman Nily Rozic, a Democrat of District 25 in Queens, has proposed new legislation to articulate greater protections for artists working in one of the more inherently vulnerable subsections of the entertainment industry: modeling.
"If there is anything we are learning from over the past few weeks [it] is that we have reached a turning point whether to accept sexual harassment as a norm, or end the cycle by enacting protections and providing a path of recourse," said Rozic in a statement released by her office. "No one should ever experience sexual harassment in or outside of the workplace."
Rozic wrote the legislation in coordination with the Model Alliance, a five-year-old labor and advocacy organization anchored in New York City. "Models lack basic rights and protections as workers, including protection against sexual harassment," said Sara Ziff, founder of Model Alliance. "Sexual harassment is not OK and should not be tolerated by models, nor should it be tolerated by our industry."
What makes Rozic's legislation unique is how it confronts loopholes within employment law as it stands. Because models often work as freelancers, it is legally difficult to delineate consistent workplace protections. Further, the bill confronts talent agencies that classify themselves as "management companies" when it's convenient for their legal interests (agencies do this to remove liability and escape regulation). This bill, Rozic says, hopes to thrust some accountability into a field that has systematically dodged it.
"For years, other models and I have spoken out about systemic sexual harassment and abuse on the job, and yet, powerful individuals have tried to silence us and tacitly given approval that this behavior is OK," said Ziff in a statement.
Ziff is no stranger to industry advocacy. The Columbia and Harvard Kennedy School of Government alum has spearheaded initiatives to provide state and federal protection for child models in the industry.
READ: 8 Resources for Actors to Combat Harassment in the Industry
"Numerous models have accused power-brokers in the fashion industry of sexual abuse. In many cases, the allegations go beyond harassment," wrote Ziff, a model herself, in a letter posted on the Alliance's website.
"With the majority of fashion models beginning their careers between the ages of 13 and 16, children who model are particularly vulnerable to such abuse. And yet, it wasn't until November 2013, through the Model Alliance's efforts, that underage models in New York State gained protections under the Department of Labor."
Model Cameron Russell has dedicated her Instagram account to posting anonymous testimonials of abuse in the modeling field. On Oct. 12, Russell wrote to her 106,000 followers, "Hearing about #harveyweinstein this week has sparked conversations about how widespread and how familiar his behavior is…. If you would like to share your story anonymously, direct message me and I will post your words. If you would like to share publicly use the hashtag #MyJobShouldNotIncludeAbuse so the industry can see the size and scope of this problem."
Russell's first post tells the account of a model who was physically violated by a photographer at the age of 15. The model's guardian was in the next room. As of press time, Russell has posted more than 75 stories with multiple accounts of industry harassment, abuse, and violence submitted to her.
"Because our work is based on physicality, certain people assume the boundaries with sexuality are blurred and that it gives them the right to abuse their power. I don't know anyone, man or woman, in our industry who hasn't experienced sexual harassment at some point in their career," said model Kenza Fourati, an advisory board member of the Model Alliance. "We might work as independent contractors, but we still need legal protections. This is a tipping point in our society across so many industries, and it is time to truly address the elephant in the room."
On its website, the U.S. Equal Employment Opportunity Commission states, "It is helpful for the victim to inform the harasser directly that the conduct is unwelcome and must stop. The victim should use any employer complaint mechanism or grievance system available."
But in an industry of freelancing and independent contracts, a grievance protocol is probably not available in most employment scenarios. The Model Alliance has a grievance and advice service for models to help fill the gap.
"We encourage any model who feels they have been the subject of unwanted sexual attention on the job to contact us at support@modelalliance.org," says the organization's website.
In the event a model is threatened by harassment or abuse, the Model Alliance stresses that it will provide guidance and support, including referring to an attorney when necessary. Models can also contact the local police department's sex crimes hotline or office to file an official report.
Victims of abuse or harassment can also get in touch with RAINN, the nation's most extensive sexual violence report network. The organization can be reached around the clock at 1-800-656-HOPE.
"This legislation is no different from any other measure that aims to protect the well-being of workers on the job," said Assemblywoman Rozic, who hopes her legislation will be signed into New York State law by the end of 2018.
Ready to get started with Backstage? Become a subscriber here!