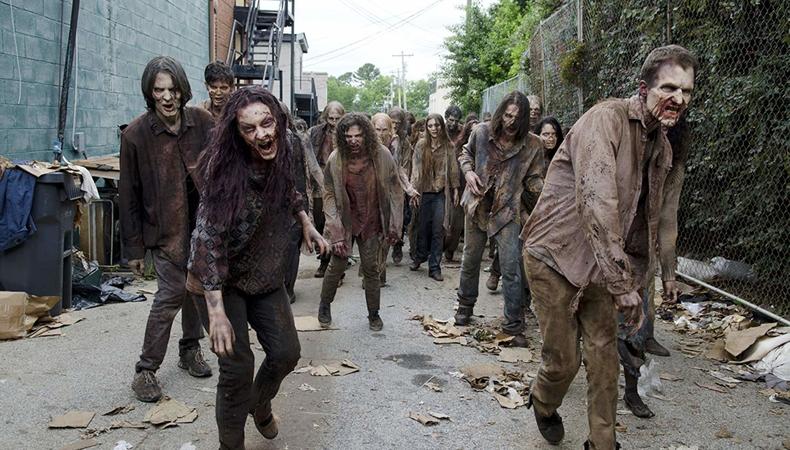 Get in touch with your brave side and apply for one of these fearsome flicks. From major network television shows to musicals to short films, one of these projects could be the perfect beast for you to tackle. Find yourself back from the dead or howling at the full moon—each of these projects involve monsters and mayhem. Audition if you dare to scare!
"THE WALKING DEAD"
AMC's smash hit "The Walking Dead" is looking for African American, Latino/Hispanic, and Asian female talent, aged 18–50, for background roles. All actors need to be in Atlanta, Georgia, for filming from March 12–22. SPFX makeup experience is preferred and all applicants must have previous acting experience. This is a paid gig. Apply here!
"YOUNG FRANKENSTEIN"
This summer stock production is looking for leads. The show is casting five different leading and supporting roles, including Frederick Frankenstein and Igor, both for male talent, aged 20–35, and other characters such as Inga and Elizabeth, for female talent, aged 22–35. Rehearsals will begin in June and production week will be in mid-July at Shenandoah Conservatory in Winchester, Virginia. A weekly stipend under the AEA Guest Artist Tier III agreement will be provided and housing will be available. Apply here!
"WEREWOLF NINJA PHILOSOPHER 2: THE CASE OF THE UFO ENTHUSIASTS"
This action-packed feature film features a half man-half wolf hybrid with an appetite for crime. His ninja skills and philosophic knowledge make him the perfect detective for the kooky case he's given in this sequel: to save a friend from a UFO cult in New York City. The film is searching for its leading man-imal, Werewolf Ninja Philosopher, for male talent, aged 30–45, as well as supporting characters like Suspicious Client and Roomate, both for female talent, aged 25–40. Shooting will take place all around NYC in early March 2019 and will pay $125 per day. Apply here!
"CONFUSION: DARKNESS FALLS & THE FALLEN RISE"
This brand new show is looking for several actors to take on supporting roles. The show follows several supernatural beings attempting to live normal lives in Chicago. Director, writer, and producer Arkier Burton is searching for Anubis and Thoth, both for male actors, aged 22–35, and Tabia, for female talent, aged 18–24, and more. The project will shoot in Chicago, Illinois, and is looking for actors available exclusively on weekends. Some pay, plus food, drink, film credit, and a copy of work will be provided. Apply here!