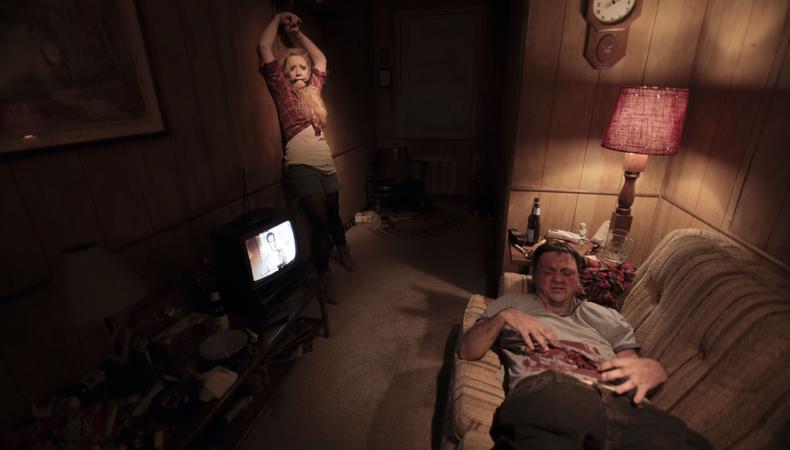 Building upon last year's immersive apocalyptic experience known as The Walking Dead Escape, Skybound Entertainment debuted its newest spinoff of AMC's "The Walking Dead" with The Walking Dead Experience, Chapter 1, at Atlanta's Walker Stalker Con over Halloween weekend.
Created by New York director-designer Michael Counts, the Experience engages audiences in ways that go beyond the typical haunted house scenario. The actors involved with the show—along with some impressive makeup, set design, and special effects—create a distinct atmosphere that momentarily takes the audience into the zombie outbreak. The attraction returns to Atlanta Nov. 19–28.
"One of the first things Michael and I noted about the Escape was that it wasn't really scary," associate director Katie Naka told Backstage. "The main thing was to get people into smaller groups and have actors helping it along. Things connect a little better now and the audience is much more hands-on—by answering phones when they ring, unlocking doors, and stuff like that—as opposed to being a passive bystander."
Inspired by New York's immersive theatrical scene, the Experience will take this concept on the road, traveling to Walker Stalker Con in New Jersey Dec. 4–6, with additional tour dates still being scheduled. With a background in casting for the Blue Man Group and other productions, Naka said the Experience is special for audiences and actors alike.
"This show really cultivates a sense of fearlessness in the actors," she said. "These guys are performing in close quarters, doing a role multiple times a day, improvising a lot, and interacting with the audience in different ways. We really have an eye for personality because no matter how well you can do the moves, being alive on stage and being present is just as important. We wanted people that could think on their feet and solve problems because even though there is a set path, every group is different. Depending on how the audience reacts, the actors need to respond differently."
Revealing the surprises of the Experience would be about as much fun as spoiling the most recent episode of the AMC drama on which it's based. It is safe to say that the actors, most of whom remain in the early stages of their film and theater careers, go to great lengths to keep the audience's disbelief suspended for the duration of the "outbreak." Though they have primary roles, actors also have secondary parts, allowing them to have fresh perspectives (or not-so-fresh perspectives if they're walkers). Audience members willing to pay a little more can also return as walkers after surviving their initial Experience.
"A lot of the exercises we did were about establishing dominance in a scene, especially if you're the titular character in that scene," said Kali McMillian, whose portrayal of a handcuffed victim in the opening scene sets things in terrifying motion. "You never know what's going to happen. Humans are human and they're going to do things you don't expect. There have been multiple situations where I've had to respond to people, and that's why they had us improv in our auditions."
For audiences, The Walking Dead Experience is much more intense than the average Halloween haunted house. For the actors involved, it bridges their various backgrounds in film and theater.
"I look at it as training for the next level," said Jeremy Crawford, who plays a zombie hunter. "You're doing the same scene, same lines, same movements, but a different audience each time. It's like doing different takes, so I definitely see it as film training."
Inspired by this post? Check out our Atlanta audition listings!