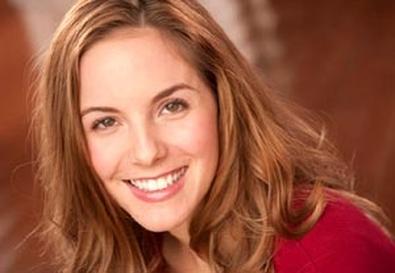 Our toilets frequently overflow. Please use toilet paper sparingly and flush often. Do not throw anything else into the toilet.
I stared at the words taped to the wall across from me, directly at my eye level when seated. "I wonder how many problems they had with this toilet before they taped that to the wall?" I thought. "I wonder how many people have
used
this toilet?"
It was my first day in a new 'revolving door' apartment. You know the ones, scattered about the city: Actors who sublet from actors who took over rooms from other actors who decided they didn't want to be actors anymore—that kind of thing. Somewhere along the line, a few of us scramble up enough job stability to sign a lease, then
poof!
The rest of us rush like fools to take over their space when they book an out-of-town gig.
Of the four bedrooms in my new place, three of them are currently sublet, while one permanent resident holds down the fort and collects our checks. It's clean, spacious, convenient to auditions... and totally inhabited by people who "get it."
The lifestyle, that is.
It becomes its own network, really. Once you enter into the New York actor sublet world, you realize with even more clarity than on Facebook how closely we are intertwined. Somebody knows the trombone player from your new roommate's old tour; when she moves out, her subletter happens to be the person previously subletting from a girl you just met doing your last gig.
And on it goes. They're not your friends—at least not yet—but they know your friends. Or their friends broke up with you. And lurking in the back of your mind is the thought, "Maybe we'll work together some day. I'd better not leave hair in the shower."
Every person I know who's an actor or other type of performer talks about how their friends with "real jobs" express a mixture of envy and respect for the amount of variety built in to an actor's lifestyle. And it's true—friends love hearing (and actors love talking) about which state you're traveling to next, the celebrity you spotted while working your night job, and how many callbacks you "rocked" last month. But when it really comes down to it, most of the actors I know don't even really have time for anything resembling a lifestyle.
Take me for example: I haven't had a place of my own in three years. I don't own a bed, and I still use my childhood home address for important mail. I have a storage unit and the spillover ends up in my parents' barn. (Thank God they have a barn!) I
do
have a dresser, and when I go home to visit on holidays I take out an imaginary tape measure and worry about fitting it up the stairs to a quaint walk-up some day.
About a month ago, when New York Magazine published the
Best Place to Live in New York
issue (Park Slope, yeah right), I carried that issue with me everywhere. It became my dirty little secret. I soaked in every neighborhood description, pouring over the pros and cons, price ranges and commute times. I laughed and, yes, I cried. It made me realize how badly I wanted a place to call home.
Then came the bridal showers. Old high school friends, shiny new gift registries, and aisles and aisles of housewares. "These curtains are nice," I thought, running my hand over a soft brocade in Crate and Barrel. "I wish I could get these for the bride, but they probably have curtains. I wonder what her curtains look like..."
"...I want curtains!"
And sheets. I wish I'd never gotten rid of my queen-size sheets. But honestly, what good would they do me mildewing in storage?
In the last few years, I've averaged work in four separate states per year. I actually discovered this past spring that I had to file taxes in more states than TurboTax even allows. (The limit of states is three, plus your federal.) I've rented bedrooms, worked as an R.A., crashed on friends' futons, worn out welcomes, and even briefly rented a crazy woman's living-room couch in Inwood for the same price it costs my Pittsburgh friend to rent half a two-bedroom house!
I'm desperate for a place to arrange throw pillows and hang pictures. Yet when I look at my life, I have never been this happy.
My story is far from unique. What is it about us actors that keeps us integrated through all this inconstancy? That keeps us sane through all this, well, insanity? Call it hippie shit, but I think really the only answer is love. If you love what you're doing, it's just simply worth it. And you love the people who help make it happen.
And it's made me realize that actors thrive off each other. We really do.
Whether it's the newbie from North Carolina, or the seasoned professional returning from tour—where would we be without friends, friends of friends, or friends of a person who once did a show with your college roommate's ex boyfriend?
A lot of us wouldn't have a place to go while we take class and meet agents and make our next job happen. So I just want to say, to all the working actors out there reading this from a cast house or a hotel room, thank you for working hard and being talented and booking that gig—thereby giving the rest of us a place to live!
I can only hope for two things: First, that some day I'll be interviewing potential subletters, too. And second, that when that day comes, I won't have to tape instructions for toilet use onto the wall.
Heather Gault is an actress and writer based out of New York City. Most recently, she was seen on stage at the Surflight Theatre in Beach Haven, NJ. Heather produced and directed her first original play, "Stroller Wars," as part of the Strawberry One-Act Festival last summer in New York City. Next up she will be traveling to Europe for the summer to do the feature-length musical film "Nightshift." To contact Heather, email heather.backstage@gmail.com.