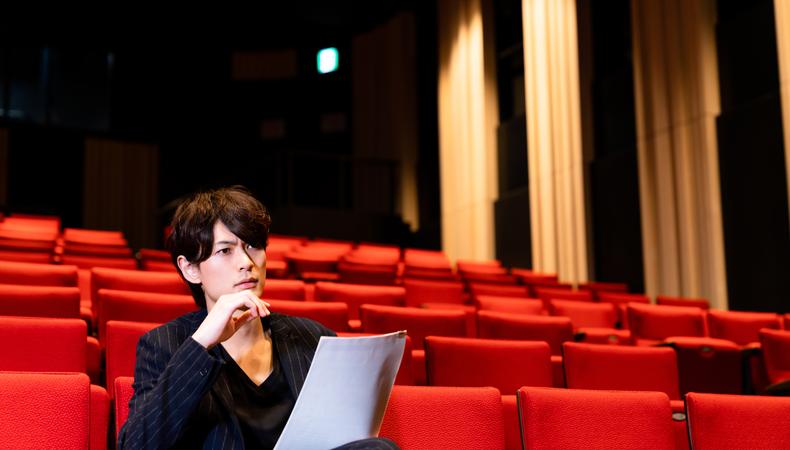 That old saying, "Everyone wants to be a director!" must come from the misconception that a director is in charge and simply stands around telling everyone what to do. If only it were that easy! In actuality, directing is a highly technical and intimate art form that requires playing the roles of leader, collaborator, guide, coach, mother/father, friend, priest, teacher, technician, architect, and artist—just to name a few—often at the same time. If you're interested in taking on the responsibility of master storyteller, I recommend following these steps:
1. Act
In my opinion, the best directors started out as actors or have solid acting training under their belts. Acting allows you to get in the head of a character and explore the world through their eyes. Acting forces you to experience the action in a highly personalized, intimate way.
Of course, the director must ultimately see the play through the eyes of every character but this is a great way to start the process. Find a great acting teacher/mentor. Focus on listening, breathing, moment-to-moment truth, emotional honesty, relationships, power, and creating activities. A director must be able to zoom in/zoom out through the entire process and having a foundation in acting will help with the zooming in process.
2. Read
Artists are storytellers and directors are ultimately responsible for every choice on the stage. Storytellers understand structure, tone, language, and pacing. I always have a book with me whether it be fiction, non-fiction, memoir, biography, a play, the New York Times. I'm interested in people and their stories and how they got from A to B. Reading also forces you to engage your imagination and see the stories in your mind eye. How would you translate those visions into reality?
READ: 60+ Theater Terms Every Actor Should Know
3. Study
I was lucky enough to spend three years studying directing at a major university with a group of actors and fellow directors who were as passionate about theater as I was. The only way to become a director is to direct. The focus of our program was completely practical: we took acting classes and movement classes on top of our directing classes, all of which required doing, creating, and producing constantly.
It was exhausting and exhilarating but it was there that I really honed my abilities and made relationships with actors I will work with forever. Do your research. Find a directing program (undergraduate or graduate) where the focus is practical, not just theoretical. For a taste of what directing really entails, Katie Mitchell's book "The Director's Craft: A Handbook for the Theatre" is the most practical handbook I've read.
4. Assist/intern
The art of observation is a director's greatest tool. The opportunity to assist a professional director is endlessly informative. As a fly on the wall, you'll begin to learn what it's like to mount a major production from conceptualization to performance. The Stage Director's and Choreographer's Society can help you here. My career began as an intern in a casting office where I was introduced to a number of major directors and formed relationships with them, which led to assistantships.
5. Network
Find like-minded people and begin a dialogue. Cultivate relationships with artists of all kinds, especially playwrights! Direct readings in your living room of plays, new and old.
6. Watch
It may sound silly but go to the theater as much as possible. Begin to analyze what you see. Decipher why choices are made. Intelligently dissect what you witnessed. Question every choice. Why did one moment work especially well while another fell flat? What directors' work inspires you most? Start to define your aesthetic. If you don't live in a city with a lot of theater-going opportunities you can do the same by watching film/television. We are visual storytellers, so even a trip to the art museum will provide you with valuable insight.
Check out Backstage's Broadway audition listings!
The views expressed in this article are solely that of the individual(s) providing them,
and do not necessarily reflect the opinions of Backstage or its staff.